An "imminent" terror attack has been thwarted in France with the arrest of a group of suspected Isis supporters who were manufacturing explosives for a possible suicide attack.
A 16-year-old girl, named locally as Sara, was arrested alongside her 20-year-old boyfriend and two other men aged 26 and 33 near Montpellier on Friday morning.
Local reports said the group were suspected of planning a suicide bombing in an unspecified "tourist area" of Paris.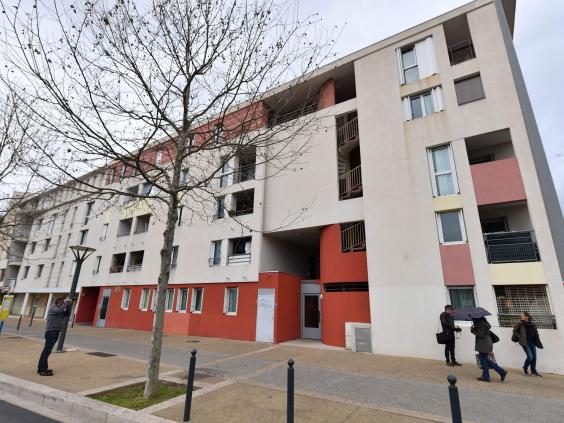 Explosives and other equipment were found during searches of a home shared by Sara and her boyfriend, identified only as Thomas. 
Police discovered 71g of triacetone triperoxide (TATP), a powerful explosive widely used by Isis militants, inside a makeshift factory manufacturing the substance.
The volatile explosive, known as the "mother of Satan", was used in the Paris and Brussels attacks, as well as the 2005 London bombings.
Isis propaganda magazines have contained instructions on how to make TATP, which is difficult to detect, from legally available and low cost products. 
The suspects were arrested after buying acetone, one of the key ingredients.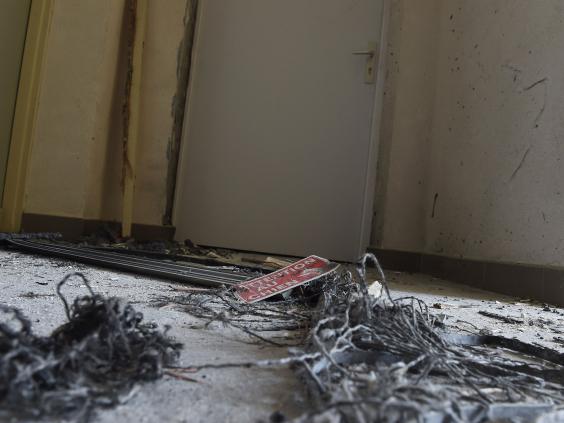 Sara had allegedly used social networks to express her desire to either journey to Syria or Iraq, or attack France, and pledged loyalty to Isis in a video posted online on Wednesday.
But one of her online jihadi "mentors" was working for France's domestic intelligence agency, the DGSI, and the intelligence triggered the dawn raid on her home.
The couple had planned to have an Islamic marriage before Thomas carried out the suicide bombing, with Sara then travelling to join Isis in Syria as a "martyr's widow", BFMTV reported.
The 34-year-old man arrested is suspected of putting the couple in contact with jihadis in Syria, as well as helping the teenage girl obtain a fake passport.
Bruno Le Roux, the French interior minister, said counter-terror operations were carried out in Montpellier, Clapiers and Marseillan.
Terrorism in 2016: Terror attacks in Europe claimed by Isis
Terrorism in 2016: Terror attacks in Europe claimed by Isis
1/9

Policemen outside Rouen's cathedral during the funeral of Jacques Hamel, the priest who was killed in a church in Saint-Etienne-du-Rouvray in Normandy on 26 July during a hostage-taking claimed by Islamic State group

Joel Saget/AFP/Getty Images

2/9

Two jihadists, both 19, slit Hamel's throat while he was celebrating mass in an attack that shocked France as well as the Catholic Church

Joel Saget/AFP/Getty Images

3/9

Muslims place flowers and hold a minute of silence in front of the church if Saint-Etienne-du-Rouvray, western France, where French priest Jacques Hamel was killed on 26 July

Charly Triballeau/AFP/Getty Images

4/9

Two people hold each other by the new makeshift memorial in Nice, in tribute to the victims of the deadly Bastille Day attack at the Promenade des Anglais

Valery Hache/AFP/Getty Images

5/9

The Islamic State group claimed responsibility for the truck attack that killed 84 people in Nice on France's national holiday. Mohamed Lahouaiej-Bouhlel, 31, smashed a 19-tonne truck into a packed crowd of people in the Riviera city celebrating Bastille Day

Valery Hache/AFP/Getty Images

6/9

Police work at a site where a Syrian migrant set off an explosive device in Ansbach, southern Germany, on 25 July, killing himself and wounding a dozen others

Daniel Roland/AFP/Getty Images

7/9

A Syrian migrant set off an explosion at a bar in southern Germany that killed himself and wounded a dozen others in the third attack to hit Bavaria in a week. The 27-year-old, who had spent a stint in a psychiatric facility, had intended to target a music festival in the city of Ansbach but was turned away because he did not have a ticket

Friebe/AFP/Getty Images

8/9

Police officers walk along train tracks in Wuerzburg southern Germany on 19 July, a day after a man attacked train passengers with an axe. German authorities said they had found a hand-painted IS flag among the belongings of the man, an asylum seeker from Afghanistan, who seriously injured four members of a family of tourists from Hong Kong in his rampage

Daniel Roland/AFP/Getty Images

9/9

German police killed a teenage assailant after he attacked passengers on a train in Wuerzburg, southerg Germany with an axe and a knife on 18 July, seriously wounding three people

Karl-Josef Hildenbrand/AFP/Getty Images
A spokesperson for his ministry said the arrests had "foiled plans for an imminent attack on French soil", vowing that authorities would continue to fight terrorism.
A statement said three of the four people arrested were suspected of directly preparing "a "violent act", while explosives in the course of manufacture had also been discovered at the culmination of the two-week investigation.
The Prime Minister, Bernard Cazeneuve, also praised the work of investigators.
"Faced with the heightened threat, there has been an extremely strong mobilisation of our intelligence services to ensure the French are protected to the utmost," he said. 
The arrests came a week after a suspected Isis supporter attacked French soldiers guarding Le Louvre.
Abdallah el-Hamahmy, a 29-year-old Egyptian man, claimed he received no direct orders from the terrorist group and intended to deface artworks.
France has been repeatedly targeted by Isis, whose militants launched a series of mass shootings and suicide bombings across Paris that killed 130 people in November 2015.
A supporter killed 86 people by ramming a lorry into crowds celebrating Bastille Day in Nice in July, and supporters have also carried out several stabbing attacks including the murder of a police officer and Catholic priest.
The country remains under a continuing state of emergency, which has been extended four times, prompting human rights concerns from the United Nations.
France's top constitutional court has struck down a contentious law brought in under the emergency measures, which allowed prison sentences for the offence of consulting "terrorist websites", saying it infringed on the ability to communicate freely. 
The 2016 law, approved after the attacks in Paris, was intended to stem the influence of jihadi social networks and online propaganda and made exceptions for purposes of research or informing the public.
In a ruling on Friday, judges said France had other laws at its disposal to protect the public from acts of terrorism and imprison Isis sympathisers.
Reuse content