The Festival of San Fermin got underway in Pamplona with the traditional 'running of the bulls' .
The run, which was made famous by Ernest Hemmingway in his 1926 novel The Sun Also Rises and which attracts thousands of tourists every year, is one of the most popular parts of the festival to honour Catholic Saint Fermin.
The 2 minute 14 seconds run which was shown at 8am on Spanish television. Three men, one Briton and two Americans, were gored in the race and at least eight other were taken to hospital.
Six "Jandillas", or flighting bulls, are released onto the narrow, ancient streets of Pamplona to chase participants before being killed by professional matadors in a bullfighting arena later that afternoon.
A total of 15 people have been killed taking part since records were first kept in 1924.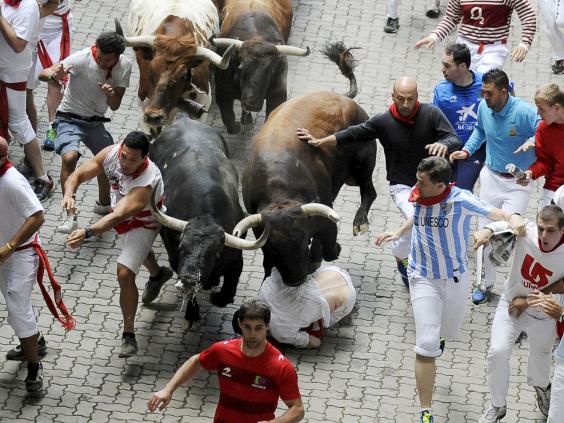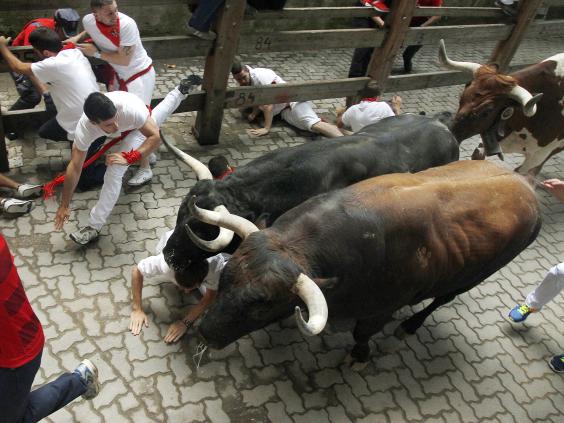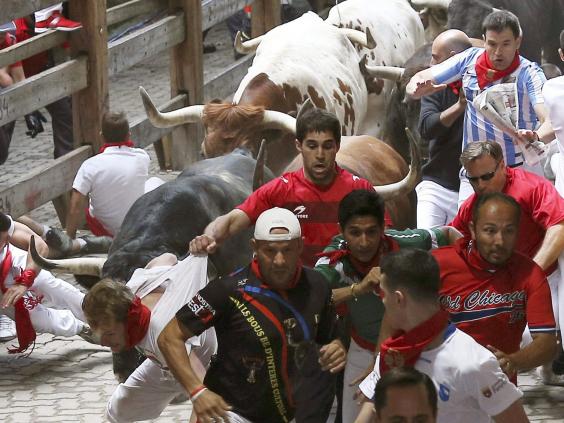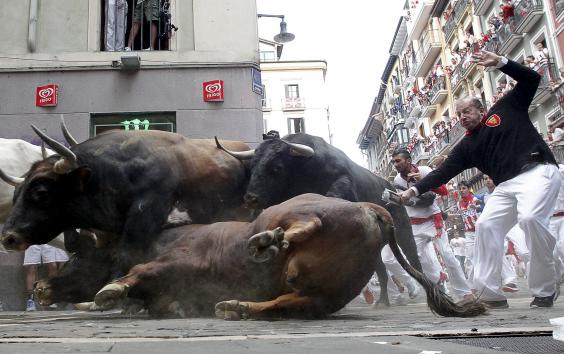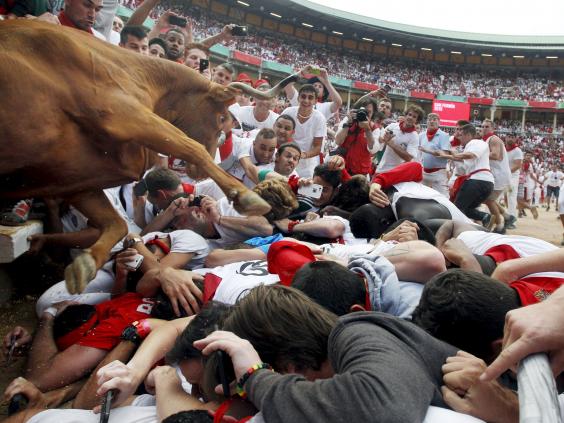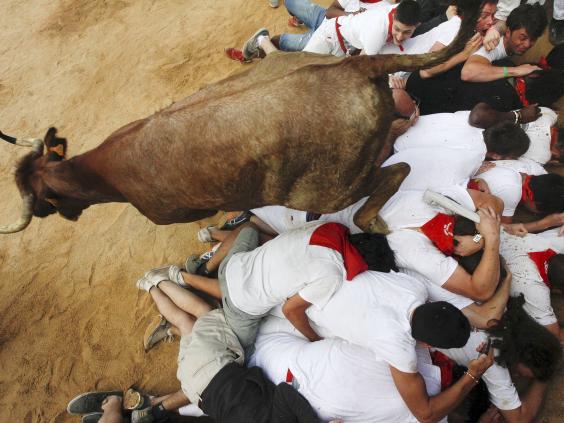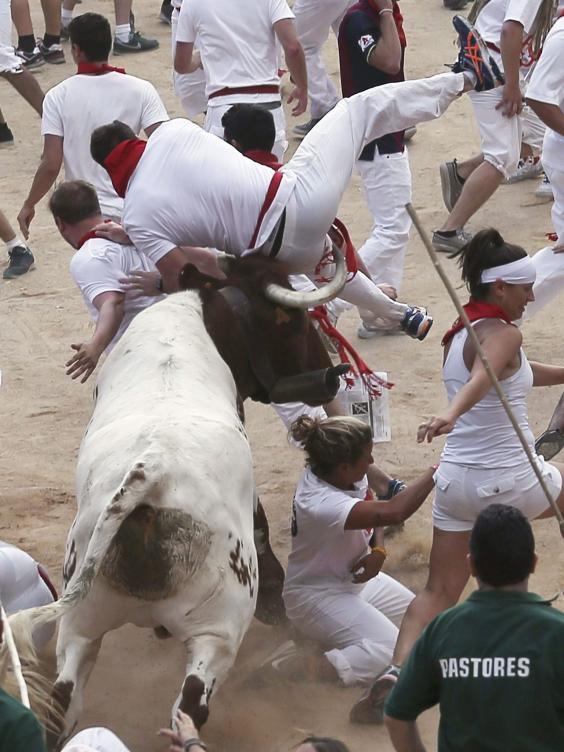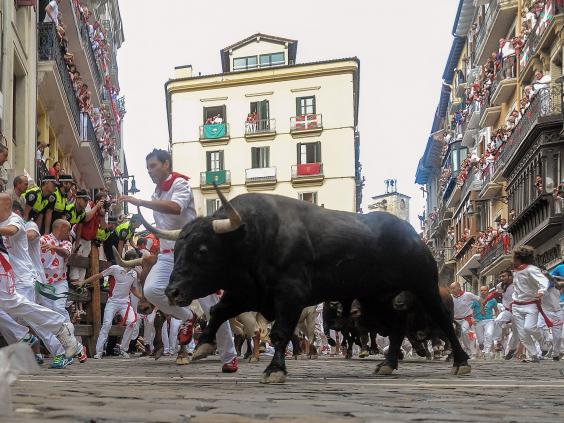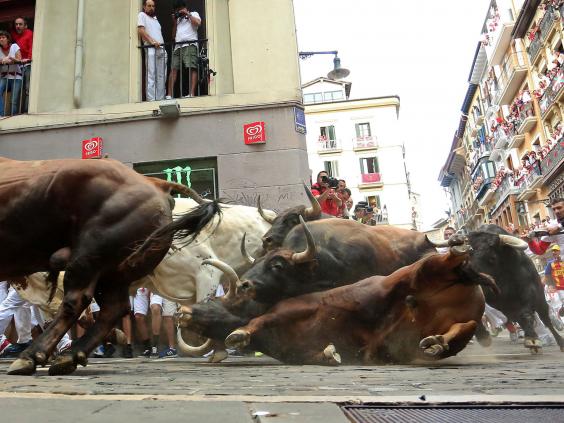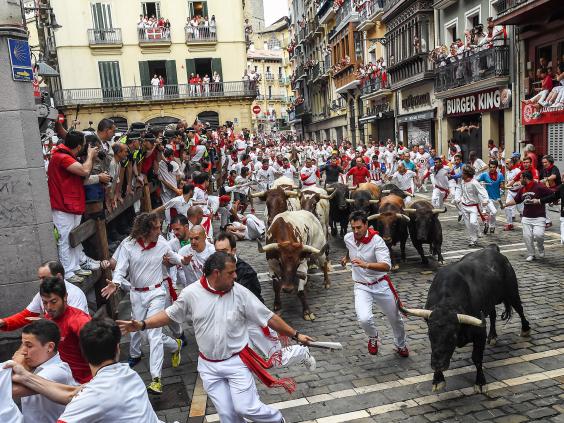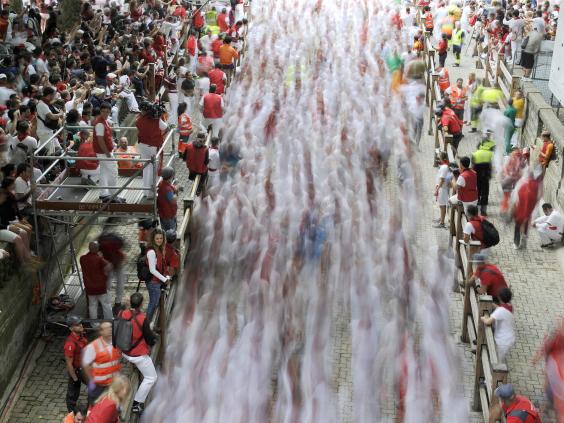 Reuse content