Dozens of British and Irish holidaymakers have been moved out of a hotel in Cyprus, after reports that a gang dressed as waiters tried to snatch children.
The alleged child-snatchers were reportedly seen trying to lure three children, all under 10, into cars - prompting tour operator Thomas Cook to relocate up to 50 concerned customers to other hotels or to fly them home.
It happened at Anastasia Beach Complex, near Protaras on the island's east coast, the Daily Record reported.
However, Cypriot police said that there had been a misunderstanding by holidaymakers and the media. They arrested a 19-year-old Bulgarian man but there was nothing to suggest that he was part of a child-abducting gang, a spokeswoman said.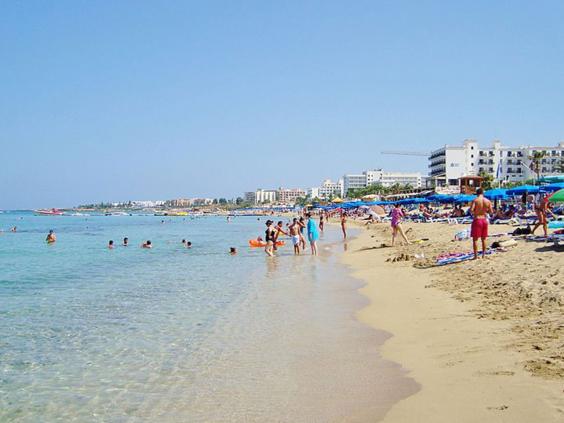 Greg Letford, 28, who was staying at the hotel with his two children, told the Record that the snatchers, who staff claimed were Romanian, targeted the children on Tuesday evening.
"This Romanian couple were leading the two young children towards a waiting car, another person had a third child up against a wall ready to go, too," he said.
"Someone spotted what they were up to and stopped them. If he hadn't been there those kids would have gone."
A man and a woman were accosted by hotel staff and handed over to police, while another man is reported to have escaped.
A group of up to 10 people was seen by holidaymakers scoping out the hotel, filming and taking photos in the week leading up to the arrests.
Some were said to be dressed as waiters in an apparent attempt to blend in.

Thomas Cook moved some holidaymakers to other hotels and provided others with flights home.
A spokeswoman said the safety and welfare of our customers "is always our first priority" - and said while incidents of this nature were extremely rare, it was being taken "incredibly seriously".
A spokesman for Cypriot Police told the Record that a 19-year-old man had been "attacked" by 50 or 60 holidaymakers - after he was seen filming a show at the hotel - and officers had to remove him for his own safety following the "misunderstanding".
And Nikoletta Tyrimou, a police spokeswoman, told the Cyprus Mail: "Police officers arrested a 19-year-old man from Bulgaria who holidaymakers said had been filming their children and was trying to abduct them.
"We questioned the suspect, went through his phone and also searched his home. Nothing we found suggests that he is part of a child-abducting gang or that he was stalking children.
"He has since been released while police take statements from all those present at the scene. The investigation is still ongoing but I assure you that it did not happen the way it was reported in the press."
Cypriot police released a statement on their Facebook page, which echoed Ms Tyrimou's statement and said officers could find no evidence that the 19-year-old man was involved in child abduction.
In light of this, Thomas Cook released an updated statement, which said: "On request, we assisted 16 customer bookings who wished to move to an alternative hotel and two families who travelled back to the UK early. 
"Although there are conflicting reports as to what exactly occurred at the property, we would like to reassure all customers that we take all allegations incredibly seriously and we are continuing to work closely with our customers in resort and the local authorities."
A Foreign and Commonwealth Office spokesman said: "Our consular officers provided advice and support to the family involved following this concerning incident.
"This is now a matter for the local police who are investigating."
Reuse content