The United Kingdom's net contribution to the European Union increased by a third last year, to £11.3bn, according to new figures.
Details released by the Office of National Statistics (ONS) showed a year-on-year rise of £2.7 billion, which means that net payments to Brussels have now almost quadrupled over the last five years.
The boost in financial contributions to Europe, though expected and in line with recent improvements in the UK economy, will nevertheless increase pressure on David Cameron to find ways of least postponing or offsetting the added payments.
With Eurosceptics on the Tory backbenches restless about the impact of UKIP and the possibility that Nigel Farage is about to double his party's MPs at Westminster by winning this month's Rochester and Stroud by-election, the new ONS figures will be seen by many as another gift to UKIP.
The rise in the level of EU contributions follows the recent demand by Brussels for an extra £1.7bn from Britain. The Prime Minister is on record stating that Britain will simply not pay up. However the implications of imposed EU fines suggest Number 10's hardline stance could yet be softened.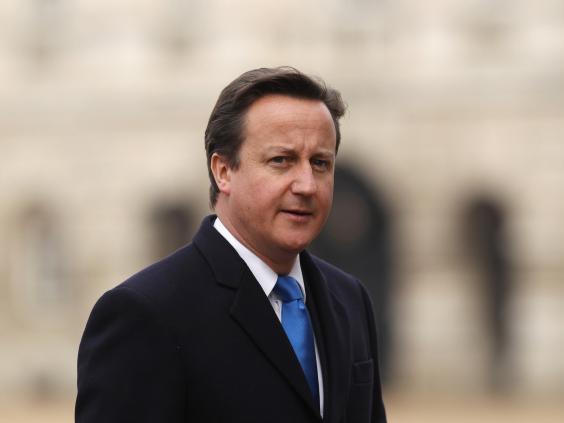 The increase in the level of contribution is based on a £3bn rise in UK's overall gross national income (GNI), which is linked to measured economic activity within a budget year compared to other EU member states.
The ONS estimate that the UK's formalised rebate will increase from £3.1bn in 2012 to £3.7bn in 2013.
The PM's spokesman, who said Mr Cameron's views on Europe were already clear, added that Britain "should be doing all we can to bring down EU spending and get control of the overall EU budget".
He said Brussels' seven-year framework – the first reduction in the EU's overall working budget – was vital because it affected the scale of the UK's contribution.
The new figures, including the budget rebate, means Britain's EU bill was £2.7bn in 2008, up to £3.8bn in 2009, £7.2bn in 2010, £7.5bn in 2011, £8.5bn in 2012 and currently £11.3bn in 2013.
The Business for Britain pressure group said the cost of remaining inside the European Union was "spiralling out of control".
Its chief executive Matthew Elliott said writing larger cheques for Brussels was not acceptable and that only a referendum on EU membership would help secure a realistic deal from Brussels.
The Treasury said the ONS had not yet delivered the full picture and the 2013 rebate could alter the scale of the rise.
Reuse content