When Alison Deighton first saw found a wild olive grove overlooking the sea in Puglia she knew it was the opportunity she had been looking for to invest heavily in one of Italy's poorest and most beautiful regions.
A decade later, Lady Deighton, an American-born investor who is married to former London 2012 supremo and now Treasury Minister Paul Deighton, is on the verge of pulling the plug on her plans to pour €70m (£56m) into a Puglian village, amid complaints that her proposals have become bogged down in Italy's intractable bureaucracy.
Her attempts to bring an ecotourism project to the commune of Nardo have now attracted national attention in Italy, after the government in Rome was asked to make a final decision on whether it can proceed. Italians have held up its difficulties as an example of the reasons behind the country's economic malaise, sparking debate in parliament and the press.
Lady Deighton, who met her husband while both were working at Goldman Sachs, and her co-investors had waited five years for the regional government in Puglia, the area occupying much of the "heel" of southern Italy, to rule on plans to convert a beautiful but neglected coastal olive grove into an upscale hotel and conference complex.
Critics of the project complained that it was backed by foreign "speculators" and imperilled the centuries-old wild olive trees bought by Lady Deighton, who underlined that her business interests are unconnected with her husband, and since restored to oil production.
She told The Independent: "Each one of those trees is a work of art. That is why I bought the land and I'm not going to touch a single one of them.
"The entire project is based around those trees and providing infrastructure that will would provide income for everyone, not least the local economy where youth employment runs at up to 50 per cent."
She added: "Our case does seem to have struck a chord. I have had hundreds of emails from Italians complaining that they face similar problems with investment projects that cannot get past the bureaucracy. I'm quite passionate about this project and believe in it but there comes a point where you have to look elsewhere and to places that are welcoming of investment."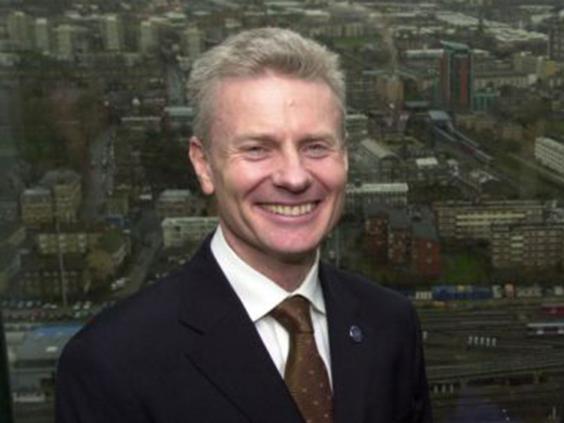 Along with a local Italian team and American architects Gensler, Lady Deighton had drawn up a scheme for "floating" buildings that would not impact on the olive grove, but would draw in year-round tourist income with a luxury hotel and cookery school.
The proposal was supported by Italian environmental groups, won a prestigious American architecture award and was approved by planners in the local commune. But it has been stuck at the regional government level since 2009, where it was rejected on grounds of failing to meet landscape rules.
When a judicial review threw out the objection, the region appealed and the case has now been sent to Consiglio di Stato, the body in Rome which decides on civil disputes but can take up to three years to reach a final decision.
Lady Deighton, who said she believes politics lies at the root of her problems, said her experience in Puglia was in contrast to the Umbrian town of Citta della Pieve, where she and her husband have a holiday home and where she also now owns a successful boutique hotel.
The dispute in Puglia has been widely reported in the Italian press, including the influential Corriere della Sera, which Lady Deighton told her experience in Nardo had persuaded her that investing in Italy can be "very challenging".
For their part, Italian administrators have insisted they are simply following the letter of the law. Nichi Vendola, president of the region of Puglia, said: "We're happy when someone brings in cash. But that doesn't mean we can or should sell our land."
Reuse content