The wife of Alan Henning, the British volunteer aid worker who is being held by Islamic State (Isis), has renewed her plea for her husband's release.
Barbara Henning issued another plea to his captors, who call themselves Isis, saying that "we've not abandoned Alan and we continue in our attempts to communicate with you". Her plea came as the government confirmed RAF jets had completed their first airstrikes in Iraq since Parliament approved military action on Friday and nearly a week after Mrs Henning received an audio file from her husband pleading for his life.
In her latest statement delivered on Tuesday afternoon, Mrs Henning said: "Some say wrong time, wrong place. Alan was volunteering with his Muslim friends to help the people of Syria. He was in the right place doing the right thing."
Mr Henning, a 47-year-old taxi driver from Salford, was kidnapped last December while in Syria. He appeared at the end of an Isis video that showed the beheading of a fellow British captive, David Haines, an aid worker.
Since then more details have emerged of his humanitarian efforts and friendships built with Muslim communities inside Syria and the UK. This was followed-up by a series of pleas by more than 100 high-profile Muslim leaders warning Isis that killing Mr Henning would be against sharia law. A statement to The Independent last month was signed by dozens of imams as well as community leaders appealing to Isis to release the aid worker unharmed or commit the "worst condemnable sin" against Islam.
In her statement on Tuesday Mrs Henning said: "I have had no contact from Isis holding Alan other than an audio file of him pleading for his life.
"We are at a loss why those leading Islamic State cannot open their hearts and minds to the truth about Alan's humanitarian motives for going to Syria and why they continue to ignore the verdicts of their own justice system," she said. "Surely those who wish to be seen as a state will act in a statesmanlike way by showing mercy and providing clemency. I ask again, supported by the voices across the world, for Isis to spare Alan's life."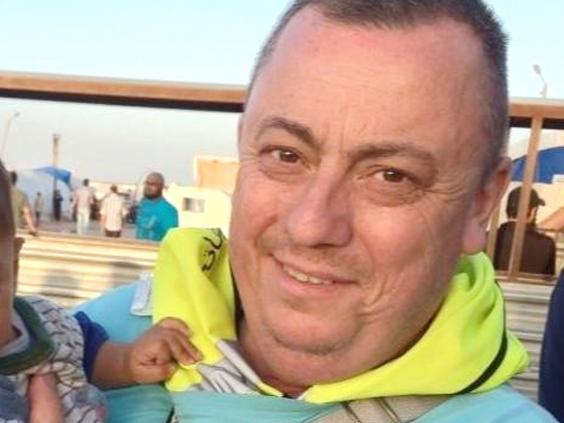 She added: "Alan, we miss you and we're dreadfully concerned for your safety. But we are given so much hope by the outcry across the world as to your imprisonment. I ask Islamic State: Please release him. We need him back home."
Islamic extremists have released a third propaganda video appearing to feature photojournalist John Cantlie, who is another British hostage. The video criticised the US military strategy and attacked coalition plans to use Iraqi troops and Syrian rebels to fight Isis.
Reuse content