Leaders of Arab League nations congregated today at the Egyptian holiday resort Sharm el-Sheikh while Saudi-led allied air strikes against Shia Houthi rebels have continued for the third day in Yemen.
The two-day summit involving 14 of the League's 22 member states discussed the possibility of a joint Arab military force led by Saudi Arabia and Egypt against the Iranian-backed militia and their allies Russia and China.
Egyptian president Abdel-Fattah el-Sisi said he "backs calls for a unified Arab force" to confront security threats in the Middle East and North Africa.
Yemen's leader President Abd-Rabu Mansour Hadi – who was driven out of the capital Sanaa to his home city of Aden last month by the Houthis – called the Shia militia "Iran's puppet" who "destroyed Yemen with political immaturity". Tehran denies funding and training the Houthis.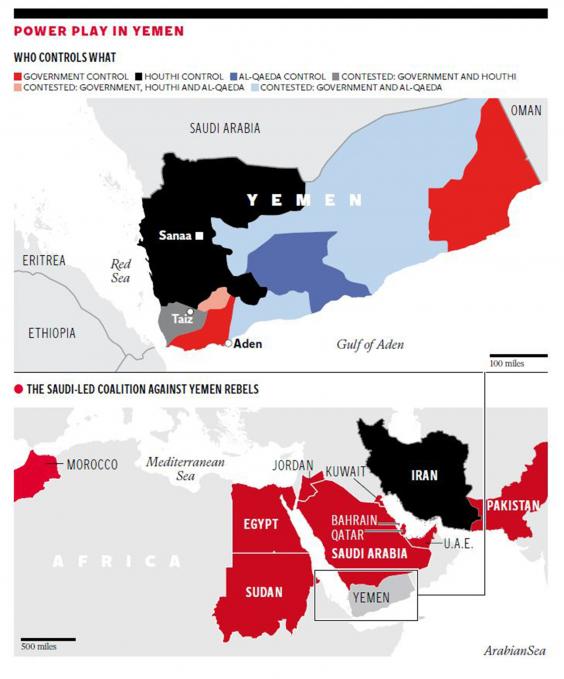 At least 54 people have died and 187 were wounded in armed clashes in the southern city of Aden. The total nationwide numbers of casualties and fatalities have not yet been released.
The summit was preceded by a meeting between Saudi Arabia's King Salman, President el-Sisi and President Hadi.
President Barack Obama spoke with Saudi King Salman yesterday and reaffirmed his support for the military action taken in Yemen, which is the poorest country in the Middle East, the White House said in a statement.
President Hadi fled Aden earlier this week in the face of pressure by Houthi rebels who descended from their stronghold areas of northern Yemen since September in a bid to overthrow him and dissolve the current parliament.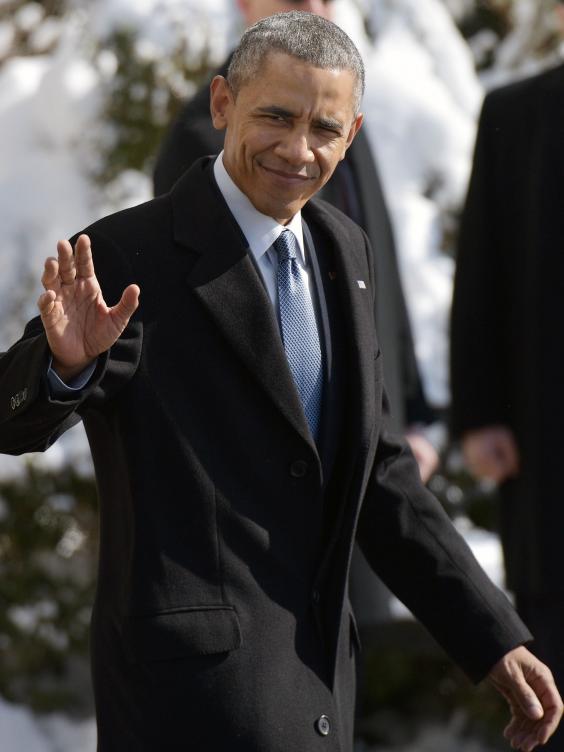 The Houthis are seeking to reinstate his ousted predecessor Ali Abdullah Saleh despite a 10-national coalition against the coup by Morocco, Egypt, Sudan, Saudi Arabia, Jordan, Kuwait, Bahrain, Qatar, the UAE and Pakistan.
The summit is also set to discuss the threat of Isis in the Middle East.
Meanwhile, many businesses, shops and banks have been closed since Thursday in Aden – leaving citizens short of food and essential supplies.
An explosion at an arms depot was also reported today from the city.
Reuse content