Turkish police have killed an armed woman near the main police headquarters in Istanbul and arrested a man, after the pair tried to target the building, according to an official.
In the third attack on an official building in the past two days, the woman carried a rifle, two hand grenades and one pistol, the Istanbul governor's office said in a statement.
Local media said a man had also been detained, Reuters reported.
A policeman received a minor injury as officers dealt with the situation, Istanbul governor Vasip Sahin said, the Press Association reported.
"The Istanbul police headquarters on Vatan street was targeted by rifle fire and a female terrorist was killed in the clash," the Istanbul governor's office said.
It was not immediately clear if a political group had organised the attack.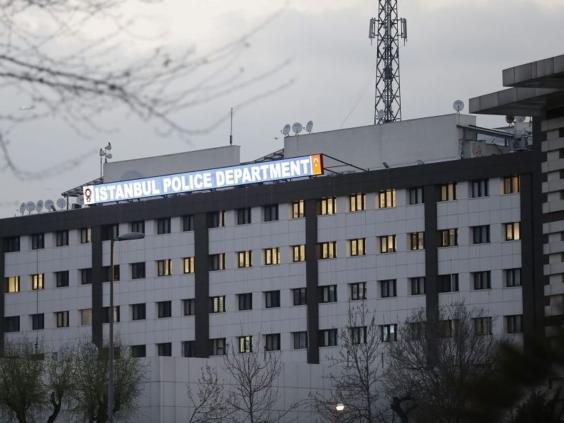 An image published by local media showed a woman carrying a rifle lying on the ground and a handgun by her side. Video footage showed police using vehicles to close off the street in the Aksaray area of central Istanbul.
Separately, police detained a gunman today who entered a suburban Istanbul office of the ruling AK party and hung from its window a Turkish flag with the emblem of a sword added to it.
Today's incidents comes after two members of the far-left Revolutionary People's Liberation Party-Front (DHKP-C) took prosecutor Mehmet Selim Kiraz, 46, hostage in his Istanbul office yesterday.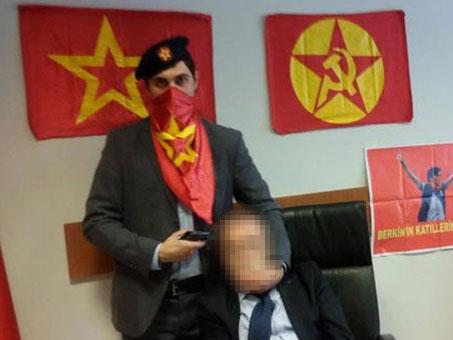 Police shot and killed the two captors during a rescue operation, and Kiraz later died in hospital following emergency surgery last night.
It was not immediately clear if the attackers were linked, but Prime Minister Ahmet Davutoglu warned of the risk of "provocations" and attempts to cause chaos ahead of June's national election.
"We are aware that we face an axis of evil and there is an attempt to instigate an atmosphere of chaos ahead of the election," he told reporters, hours before the attack on the Istanbul police headquarters, without identifying who constituted the axis members.
Addressing the attack on Mr Kiraz at a memorial event, Justice Minister Kenan Ipek told a crowd of lawyers and judges that the two members of the extreme leftist Revolutionary People's Liberation Party-Front (DHKP-C) had "held a gun to the nation" and attacked "the whole justice system."
Additional reporting by Reuters
Reuse content