March 2011
The Arab Spring reaches Syria. Large-scale demonstrations erupt in Damascus and Aleppo. Protests ensue in other cities; security forces begin to open fire on crowds. After 10 days nearly 100 people have been killed.
May 2011
Protesters are now calling for the government's overthrow. The US imposes sanctions against the Assad regime. By the end of the month around 1,000 have been killed.
29 July 2011
Defecting officers form the Free Syrian Army.
31 July-5 Aug 2011
Tanks storm a protest in Hama; 200 people are reported killed in six days.
November-December 2011
Barack Obama denounces the Assad regime. The Arab League suspends Syria's membership. The US and the UK recognise the opposition National Coalition as the Syrian people's "legitimate representative".
February 2012
Russia and China veto a UN resolution backing an Arab League peace plan for Syria, The Syrian army begins a month-long bombardment.
April 2012
A UN-brokered ceasefire takes hold but is over by June.
August 2012
Activist groups in London and Cairo put the overall death toll at 23,000-26,000.
March 2013
Alleged chemical weapons attacks are reported in Khan al-Assel, Aleppo.
June-July 2013
The US says it will send limited arms to Syrian rebels. The UN puts the cumulative death toll at 100,000, with  1.7 million displaced.
August 2013
Up to 500 people are killed in a chemical attack involving the nerve agent sarin in Ghouta, Damascus. US Secretary of State John Kerry says there is enough evidence to "strongly indicate" that the Syrian government is to blame. The House of Commons votes against military intervention.
September-October 2013
A Russian-led deal results in the Assad regime agreeing to allow international inspectors to destroy its chemical weapons. 
January 2014
Thousands die in rebel infighting. Isis is pushed out of Aleppo province but retains its stronghold in Raqqa.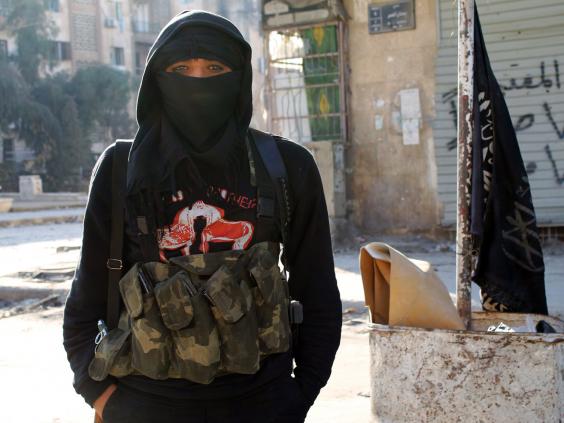 May 2014
Rebels evacuate Homs under heavy regime shelling.
June 2014
The OPCW and UN announce that removal of Syria's chemical weapons is complete. Advances by Isis in Iraq create international alarm. The fall of cities such as Mosul provides a huge boost to the extremists' finances and military capability.
August 2014
Reports of an impending massacre of Yazidis in Iraq prompt US air strikes. Isis releases a video showing the murder of US journalist James Foley. The US vows to "eradicate" Isis. The UN human rights chief Navi Pillay says more than 191,000 people have been killed in the conflict in Syria.