The body of former Iraqi Deputy Prime Minister and close associate of Saddam Hussein, Tariq Aziz, has reportedly been located after it went missing at Baghdad International Airport.
Zeinab Aziz, Tariq's daughter, told the press yesterday that her father's body had been snatched by a group of unidentified men in Baghdad, in the process of it being flown to Jordan for burial.
However, the family lawyer, Badee Aref Ezzat, has said that the body is now in the possession of the Iraqi government.
According to Al Jazeera, he said: "The government has been able to get the body from the unidentified men who took it. But we don't know where the body exactly is right now or what will happen next."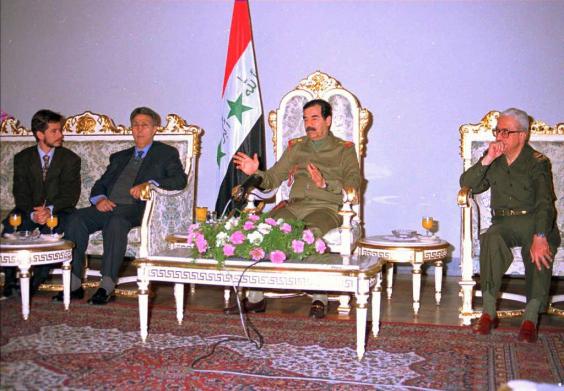 Yesterday's reports said that the body of Aziz, formerly a top diplomat under the Hussein regime, had been taken shortly before it was due to be loaded on to a plane bound for Jordan.
Officials at Royal Jordanian Airlines confirmed that the plane that was meant to carry Aziz's body to Jordan had left Iraq without it.
Aziz died from a heart attack last week in a hospital in Nasiriyah, aged 79. He was on death row before he died, having been sentenced to death by the Iraqi High Tribunal in 2010. In practice, however, he was serving a life sentence, as Iraqi President Jala Talabani said he would never sign the execution order.
He requested to be buried in Jordan, apparently worried that his grave would be desecrated by his opponents if he was buried in Iraq.
Reuse content