A student from Nottinghamshire and his two Dutch friends survived being stranded on a mountain in Turkey for four days, by eating insects and drinking rainwater.
David Mackie, 21, and fellow students, Frisko De Vries, 21, and Merije De Groot, 21, set off for what was meant to be a day-long hiking trip along the Lycian Way, in the Kemer districti, on 11 January.
But before long, Mackie's phone no longer had signal, and the group became lost when they were faced with bad weather and flooding in Antalya.
The group survived on rainwater as they attempted to follow a dry river bed to safety, but were forced to retreat to a cave when the riverbed suddenly flooded and nearly washed them away.
Mr Mackie's family became concerned when he did not contact them, and missed his flight back to Istanbul.
On Friday, Mackie was able to make an emergency call and the search for the group began. Hundreds of people joined the effort.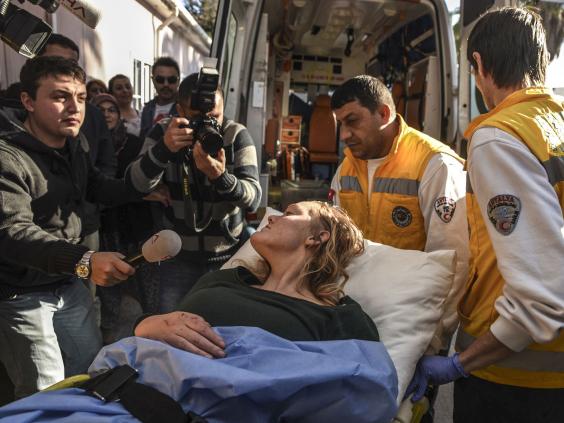 Rescuers found the students, who are studying in Istanbul, on Monday, and they were airlifted to hospital. Mackie escaped the ordeal with only minor cuts and scratches, BBC News reported.
De Vries told Turkey's Andalou Agency : "Discovery channel saved my life. I felt like I was in a documentary channel the whole week. Thanks to all."
Mackie's sister Hannah Mackie, 22, said his family were "still in disbelief" over the incident, and told BBC News "it's been the worst week of my life."
"We're so relieved, we're still in disbelief," she said, adding: "You don't think it's going to happen to you."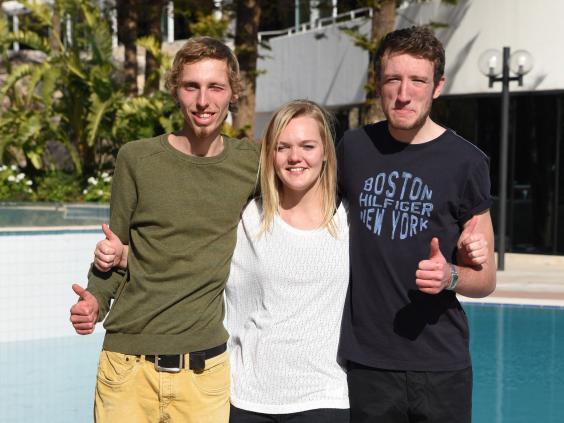 The British student is currently with his parents, Christopher and Alison Mackie.
His father thanked the Turkish authorities "for their absolute dedication in finding" his son.
The family is expected to return to their home in Radcliffe-on-Trent later this week.
Reuse content