A British-Iranian woman who was jailed for watching a men's volleyball match could now be facing fresh charges of endangering national security.
Ghoncheh Ghavami, of west London, was arrested and sentenced to one year in prison after trying to attend a volleyball game in Tehran.
Now, the country's Revolutionary Guard are accusing her of endangering the country's national security and regime hardliners are pushing for her to be charged with spying, The Times has reported.
Spying would carry a tougher sentence and could see the 25-year-old imprisoned in Iran for six years.
Her parents say they were refused a meeting with their daughter on Wednesday when she was transferred to a new prison and could only speak to her on the phone.
Her mother Soosan Moshtaghian said in a statement: "It was heart-breaking to be so close and not see her. She is teaching English to the other women in her room. Even now she is more concerned with the plight of other people than herself."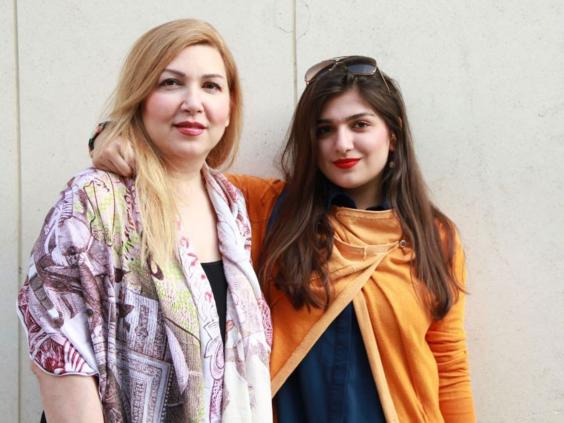 Her brother Iman added: "We are very scared. Ghoncheh has been a pawn in a wider political game from very early on.
"The Revolutionary Guard never knows how to back down. They were very unhappy when all she got was a year in jail. They're determined to make an example of her."
Amnesty International said Ms Ghavami has been kept in solitary confinement for most of her imprisonment and faced threats against her life during her trial.
A spokesperson for the human rights organisation told The Independent it is not aware of new charges communicated to her or her lawyer, but would be "extremely concerned" if any relating to her protest were levelled against her.
A spokesperson for the Foreign Office (FO) said it was aware of reports that Ms Ghavami could be facing fresh charges.
In a statement, the FO said: "We are concerned that the outcome of Ghoncheh Ghavami's case is still unclear, and by reports that she may be facing new charges. We urge the Iranian judiciary to follow due process.
"We continue to raise with Iran our concerns about the grounds for Ms Ghavami's prosecution and her welfare in custody, including her transfer to Gharchak Prison. We most recently raised her case on 11 November. We remain in regular contact with Miss Ghavami's family."
Reuse content