A convicted terrorist has claimed that Saudi Arabian officials supported al-Qaeda financially in the years leading up to 9/11 and discussed shooting down Air Force One during Bill Clinton's presidency.
Zacarias Moussaoui made the claims, which Saudi officials deny, in a statement submitted from a maximum security prison in the US where he is serving a life sentence for conspiring in the 2001 attacks that killed nearly 3,000 people.
His testimony – which was not subject to cross examination – was part of a lawsuit by relatives of the victims against Saudi Arabia, he claimed prominent members of the Saudi royal family donated significant amounts to al-Qaeda in the late 1990s, the New York Times reported.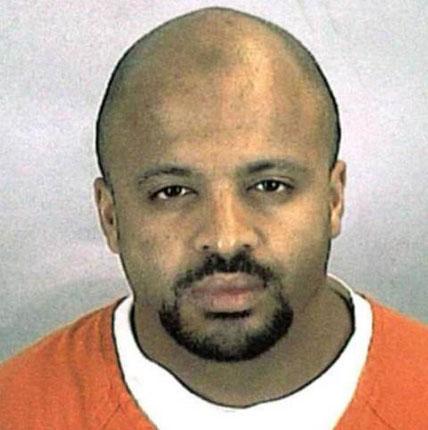 Moussaoui, who attended London's South Bank University, also claimed that he discussed shooting down the US President's plane with a Stinger missile with a member of staff from the Saudi Embassy in Washington.
In a statement refuting his latest allegations, a spokesperson at the embassy said there was "no evidence" to support Moussaoui's claim.
"The September 11 attack has been the most intensely investigated crime in history and the findings show no involvement by the Saudi government or Saudi officials," he added.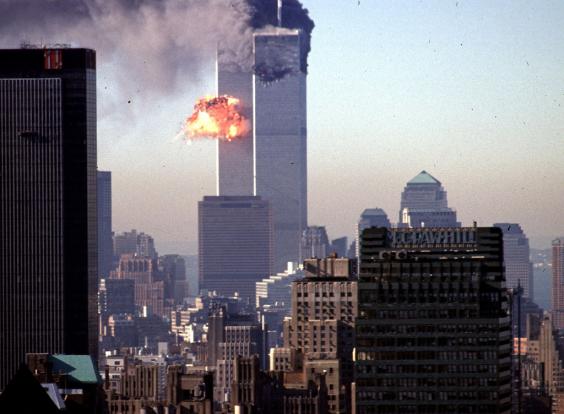 "Moussaoui is a deranged criminal whose own lawyers presented evidence that he was mentally incompetent. His words have no credibility.
"His goal in making these statements only serves to get attention for himself and try to do what he could not do through acts of terrorism — to undermine Saudi-US relations."
The 9/11 Commission Report found no evidence that any government other than the Taliban supported al-Qaeda before 9/11.
"Some governments may have contained al-Qaeda sympathisers who turned a blind eye to al-Qaeda's fund-raising activities," it continued.
"Saudi Arabia has long been considered the primary source of al-Qaeda funding, but we have found no evidence that the Saudi government as an institution or senior Saudi officials individually funded the organisation."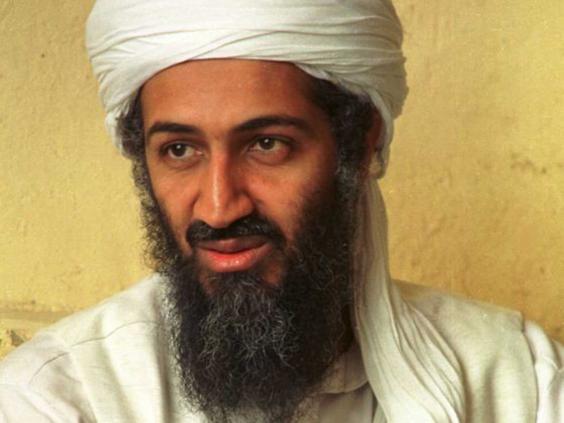 Bin Laden, the late al-Qaeda leader and 9/11 mastermind, was born to a wealthy Saudi family and the country's government worked closely with the US to finance Islam militants fighting the Soviets in Afghanistan in the 1980s. Many of those militants went on to join al-Qaeda.
More than 100 pages of Moussaoui's testimony, given to lawyers inside the ADX Florence prison in Colorado in October, were filed in federal court in New York this week, Sky News reported.
The 46-year-old Frenchman is sometimes known as the "20th hijacker" because of his alleged role in the 9/11 plot. He claims he served as a courier for Osama bin Laden and trained at terror camps in Afghanistan.
In pictures: 9/11 Memorial Museum
In pictures: 9/11 Memorial Museum
1/10 Pavilion exterior

The long-awaited museum dedicated to the 3,000 victims of the September 11 terrorist attacks in New York, will open to the public at the World Trade Center site on May 21

2/10 Pavilion exterior

A view of the pavilion from outside

3/10 WTC Tridents

Recovered from the World Trade Center Site after 11 September 2001, these structural steel 'tridents' rose from the base of the North Tower (1 WTC). These columns were embedded at bedrock, branching from one column into three at the sixth floor. Here, they are located in the museum's entry pavilion designed by Snoetta

4/10 Rescue and recovery

Photographs of rescue and recovery are part of the the exhibition

5/10 FDNY ambulance

FDNY ambulances were dispatched to the World Trade Center after hijacked Flight 175 struck the South Tower

6/10 Damaged phone booth

Damaged phone booth recovered after the 9/11 attacks is part of the exhibition

7/10 Bike rack

Bike rack recovered from outside of WTC building

8/10 Flag steel

The 'flag steel' is a piece of recovered WTC steel. Its graceful s-curve makes it appear as if it is a ribbon, or flag, flowing in the wind

9/10 Grappler

Operating engineers used grappler claws to lift tangled steel and debris from the pile at Ground Zero. Spotters worked alongside them, scrutinizing each load for human remains. Breeze Demolition was among the companies utilizing heavy construction equipment for the recovery and cleanup operations

10/10 Box Columns

On 9/11, hijacked Flight 11 tore into the north facade of the North Tower, creating a gash from the 93rd through the 99th floors and tearing apart steel (M-27) columns weighing many tons
His trial in 2006 found that he had taken flying lessons and was sent thousands of dollars by an al-Qaeda cell but was arrested before the attacks.
Moussaoui said that in the late 1990s he was also tasked with creating a digital database of donors to al-Qaeda, which he claimed included prominent Saudi royals and officials.
He has made similar accusations before and his credibility has been repeatedly put in doubt, even by bin Laden himself, who released a tape before he was killed by American special forces denying the jihadist's claims that he was instructed to attack the White House with a Boeing 747 on 9/11, CNN reported.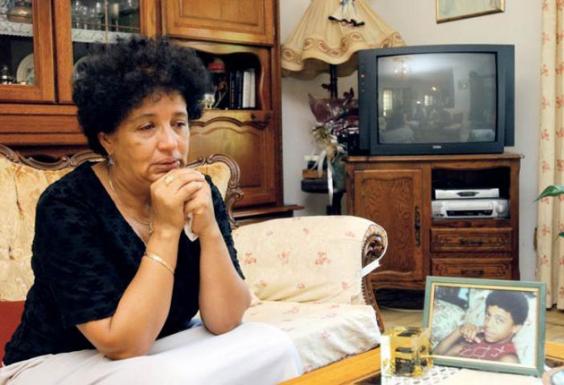 "I am the one in charge of the 19 brothers," bin Laden said, referring to the 19 known hijackers, "and I never assigned brother Zacarias to be with them in that mission."
At Moussaoui's trail in 2006 his own lawyers claimed that he was mentally ill but he was deemed fit to stand trial.
During his sentencing, he said the US would "never get Osama bin Laden". As he was taken from the court, he said: "America, you lost and I won."
Moussaoui's latest claims surfaced just a week after Barack Obama and world leaders travelled to Saudi Arabia to pay his respects after King Abdullah's death and meet the new monarch, King Salman.
Britain's show of deference, including flying flags at half mast, was widely criticised in the wake of a spate of executions in Saudi Arabia and the country's poor human rights record.
Reuse content