A disfiguring tropical disease is sweeping across the Middle East as a combination of heavy conflict and a breakdown of health care facilities in Isis-occupied areas leaves swathes of people vulnerable to the illness.
Cutaneous leishmaniasis is transmitted exclusively through bites from sand flies and can result in horrible open sores as well as disfiguring skin lesions, nodules or papules if left untreated. 
Leishmaniasis has been endemic in Syria for centuries and was once commonly known as the "Aleppo evil". Until 1960, the disease's prevalence in Syria was restricted to two areas - Aleppo and Damascus. However, as Syria's civil war continues the resulting refugee crisis has triggered a catastrophic outbreak of the disease, with the regions most affected under Isis control.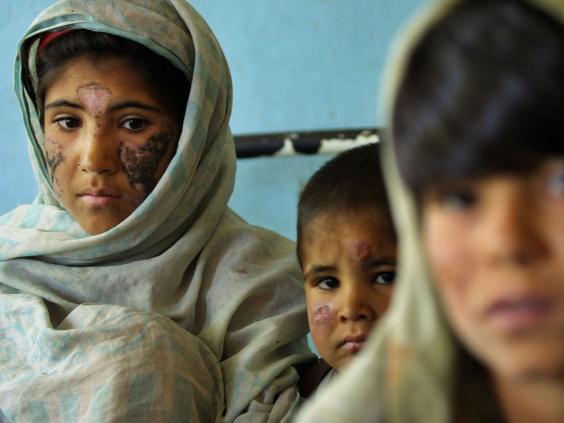 Research published on Thursday in the scientific journal PLOS has found the disease is now affecting hundreds of thousands of people living in refugee camps or trapped in conflict zones. 
Around 4.2 million Syrians have been displaced into neighbouring countries and Turkey, Lebanon, and Jordan have accepted most of these refugees. As a result, cutaneous leishmaniasis has begun to emerge in areas where displaced Syrians and disease reservoirs exist side by side.
"We're seeing lots of diseases, including leishmaniasis in these conflict zones and we need to ring-fence them, by providing access to essential medicines for cutaneous leishmaniasis sufferers living in conflict zones, or risk another situation like Ebola out of the conflict zones in West Africa in 2014," Peter Hotez, dean of the US National School of Tropical Medicine, US Science Envoy to the Middle East, and lead author of the PLOS research told the Digital Journal.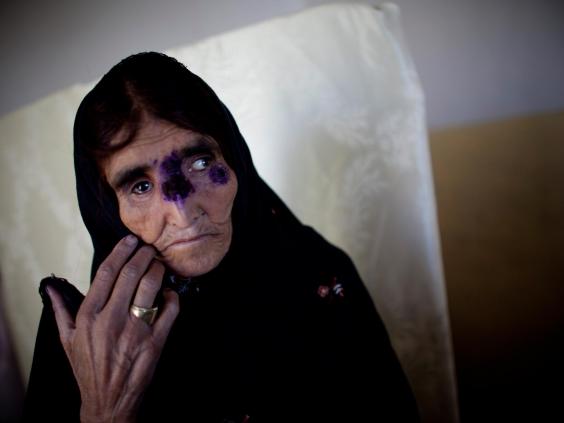 Syria's healthcare system has been devastated by years of conflict. In 2015 it was reported that more than half of the public hospitals in the country – previously a regional leader in healthcare – were closed or only partially functioning, leaving some patients forced to travel up to 100 miles to the nearest hospital.
While the disease is treatable, Syria's present condition has seen the number of leishmaniasis cases reported to the Ministry of Health double from 23,000 before the start of the civil war in 2011 to 41,000 in 2013, according to the PLOS research.
Neighbouring countries, which have received millions of refugees are also reporting many leishmaniasis cases. In Lebanon, cases rose to 1,033 in 2013 from six in the previous 12 years. Hundreds of cases have also been reported in Turkey and Jordan.
Turkey's two million Syrian refugees
Turkey's two million Syrian refugees
1/11

There are already over 2.5 million Syrian refugees in Turkey, but their current camps can only hold 200,000 people

ADEM ALTAN/AFP/Getty Images

2/11

Turkish citizens protest a new deal, also criticised by human rights activists, which will see refugees who arrived in Greece after March 20 be sent back to Turkey

AP Photo/Emre Tazegu

3/11

An estimated 80% of Syrian refugee children already in Turkey are unable to attend school

BULENT KILIC/AFP/Getty Images

4/11

Refugee children beg for water near the Turkey-Syria border. Turkey has been accused of illegally deporting asylum-seekers back to Syria

BULENT KILIC/AFP/Getty Images

5/11

In Turkey, no-one from outside Europe is legally recognised as a refugee, meaning the 2016 deportations may not meet international legal standards for protecting vulnerable people

BULENT KILIC/AFP/Getty Images

6/11

A refugee child cries as she is searched by police at the Syria-Turkey border, where 16 refugees (including three children) have been shot dead in the last four months

BULENT KILIC/AFP/Getty Images

7/11

Many refugees are living rough on the streets of cities such as Istanbul or Ankara (pictured)

ADEM ALTAN/AFP/Getty Images

8/11

Turkish soldiers use water cannon on Syrian refugees

BULENT KILIC/AFP/Getty Images

9/11

Syrian refugees shelter from rain in the streets of Istanbul

BULENT KILIC/AFP/Getty Images

10/11

A derelict building housing Syrian refugees in Istanbul

Carl Court/Getty Images

11/11

Turkey houses around half of all the refugees who have currently fled Syria

Carl Court/Getty Images
According to scientists, eastern Libya has also reported increasing numbers of leishmaniasis. In Yemen, an estimated 10,000 new cases are reported every year. With Yeminis migrating to Saudi Arabia, concerns have been raised the disease may spread further.
Dr Waleed Al-Salem, Consultant at Saudi Ministry of Health and formerly of the Liverpool School of Tropical Medicine, has stressed that while cutaneous leishmaniasis cases are increasing there is no risk of the disease spreading to areas of Europe such as Britain or Germany. 
"Many areas in Syria and temporary refugee settlements are pre-disposed to cases due to factors such as rubbish accumulation, bad sanitation and poor housing. This coupled with abundant sand fly populations and wanting medical facilities has created an environment for the disease to thrive.
"Countries where sand flies are not common and where living standards and medical facilities are far more proficient are not in danger of cutaneous leishmaniasis." 
Sand flies, not people, transmit the disease, which are found throughout the tropics and subtropics but are unable to survive in colder climates. Leishmaniasis is already endemic in parts of southern Europe including Spain, Italy and the south of France, but typically the disease will only manifest itself in people with weak immune systems and those in prosperous regions where people have nutrition and general good health and are at limited risk. 
Dr Salem told the Independent: "When people are bitten by sand flies - which are tiny and smaller than a mosquito - it can take anything between two to six months to have the infection.
"Someone might have picked it up in Syria but then they may have fled into Lebanon or Turkey as they seek refuge.
"Prior to the outbreak of war there was good control of diseases, parasites and sand flies but when the conflict started no one cared, conditions worsened and the health system broke down, which has created an ideal environment for disease outbreaks."
The researchers behind the report are calling on clinicians and medics in refugee-hosting countries to be suitably trained to diagnose cutaneous leishmaniasis, for developments in tracking the disease to identify those populations at high risk and for prompt diagnosis and treatment of new outbreaks. 
Cutaneous leishmaniasis is one of 17 tropical diseases categorized by WHO as "neglected". The organisation says greater awareness of the disease, better monitoring, training for clinicians and vector control could go some way to halting the epidemic.