Dozens of foreign diplomats and United Nations workers were evacuated from Yemen by the Saudi Arabian navy today after Saudi-led air strikes rained down on Iranian-allied Houthi rebels.
Around 100 UN employees and those working for international oil companies and NGOs have left the Middle East for Ethiopia and Djibouti, airport staff told Reuters.
More than 62 people have died and 452 have been wounded in the southern Yemeni city of Aden since Wednesday amid air strikes after Houthi militia took hold of it after seizing the capital Sanaa.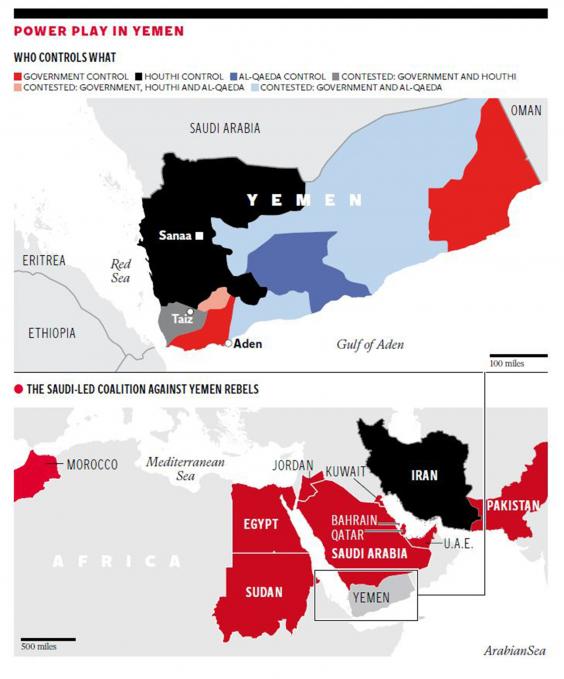 Explosions at the city's largest ammunition depot also left at least nine badly wounded today.
Residents reported heavy clashes between the Houthis and mainly Sunni tribal fighters in the south of the country and food supplies are running short after businesses have closed amid the violence.
The city has been home to embattled President Abd-Rabbu Mansour Hadi, who took refuge there after he was forced out of Sanaa by the Shia Houthis who want to oust him and reinstate his predecessor President Ali Abdullah Saleh.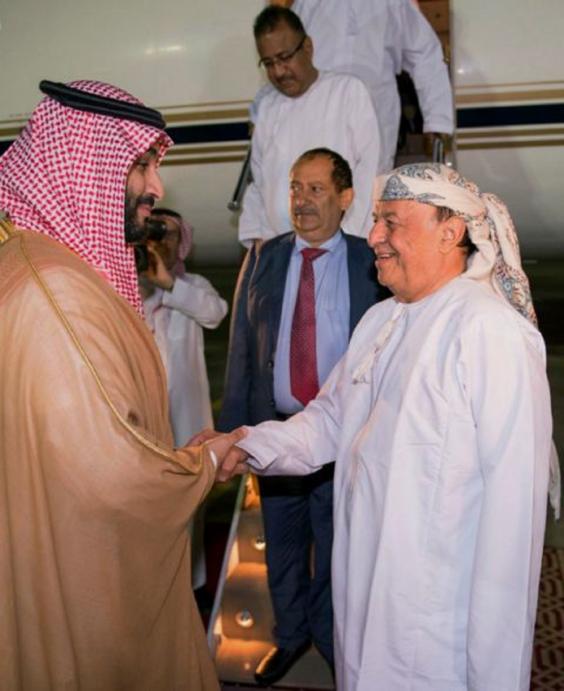 President Hadi left Yemen for Egypt on Thursday to drum up support from the Arab League. He called the Shia militia "Iran's puppet" who "destroyed Yemen with political immaturity".
The two-day summit involving 14 of the League's 22 member states discussed the possibility of a joint Arab military force led by Saudi Arabia and Egypt against the Iranian-backed militia and their allies Russia and China.
Tehran denies funding and training the Houthis.
Saudi Arabia's surprise intervention is planned to last a month but could extend for five or six, a Gulf diplomatic source said.
Reuse content