The two lion cubs unveiled at a Gaza zoo earlier this week have died.
Brother and sister Sjel and Fajr lived at the Hamas-run Bissam amusement complex in northern Gaza. They were born to African lions smuggled from Egypt in underground tunnels.
But on Thursday Mohammad Abdel-Rahman, the centre's acting manager, said the cubs died of an unspecified illness. He added that zoo workers were unable to save them because they lacked experience in caring for newborn cubs.
And The Guardian quoted an interior ministry official saying the animals had been in poor health since birth, adding that specialist supplies were requested from neighbouring Egypt, but couldn't be brought because the crossing remains closed.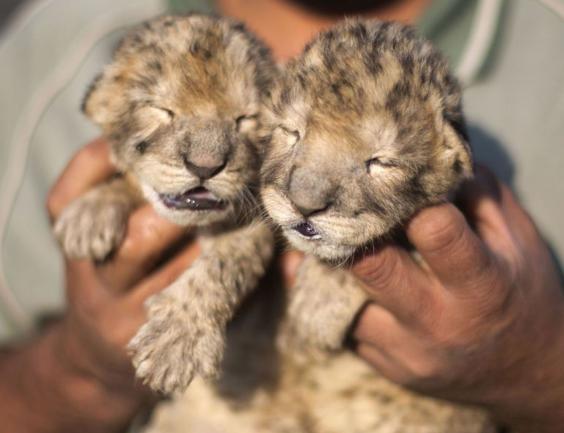 Nahed al-Majdub, manager of Bissan, had said the pair were the first lions born in the Gaza Strip.
Their names sent a defiant message on the one-year anniversary of the eight-day conflict with Israel in which more than 100 people - mostly Palestinian - were killed.
Sjel - arabic for "clay" - is the name Hamas gave to the conflict, and Fajr - translated as "dawn" - is the name of the Iranian-made missiles they fired at Israel.
The fighting of November 2012 led to tens of thousands of Israeli troops being stationed along the Gaza border and the imposition of restrictions on the movement of goods and people in and out. It ended with a ceasefire after negotiations involving Egypt and the United States.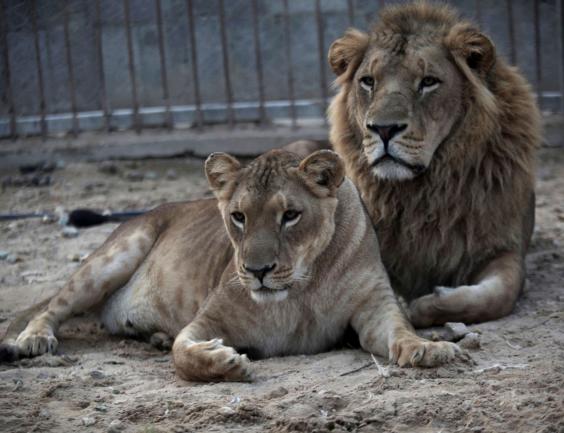 Reuse content