An Iranian film-maker has defied the Tehran authorities who banned him from working by releasing a movie protesting against the jailing of a London woman for attending a men's volleyball game.
Jafar Panahi's new film, Taxi, premiered at the Berlin Film Festival on Friday after he made it clandestinely. It champions the cause of Ghoncheh Ghavami, who was locked in the notorious Evin Prison, in Tehran, last year for breaking and protesting against laws forbidding women from spectating at men's sporting events in Iran.
Mr Panahi was sentenced to six years in jail for inciting propaganda against the Iranian government in December 2010 and given a 20-year ban on directing movies, writing screenplays, giving any form of interview, or from leaving the country. The sentence has yet to be applied, however, and he has continued making movies in secret.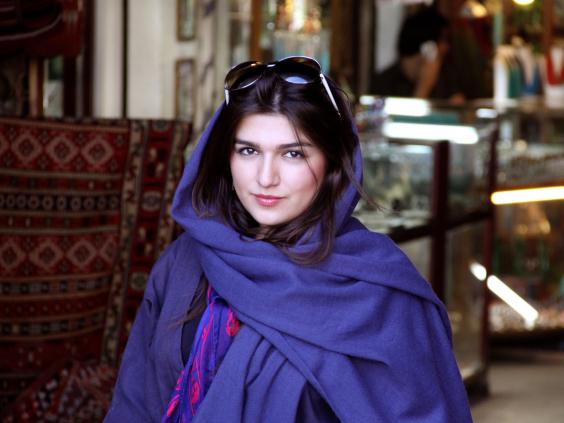 The last film he made before his ban – Offside – had a remarkably similar theme, following female spectators attempting to watch a World Cup Qualifying game in 2006.
In his new movie, Panahi plays himself, working as a taxi driver who picks up various passengers as he drives around Iran. The last passenger he picks up is a female florist who going to visit the family of Ms Ghavami.
At the time of her arrest in June 2014, the law graduate from the School of Oriental and African Studies in London was working for a charity teaching children to read and write in Iran.
She has recently been released on bail pending the outcome of an appeal against her one-year prison sentence. But at the time the film was made, in October, she remained on hunger strike and her family had been forbidden from visiting the jail. In a statement released to the Berlin festival, Mr Panahi said: "I'm a film-maker. I can't do anything else but make films. Cinema is my expression and the meaning of my life.
"Cinema as an art becomes my main preoccupation. That is the reason why I have to continue making films under any circumstances to pay my respect and feel alive."
Reuse content