Hadar Goldin was planning to get married next month. The wedding venue, music and bride's dress had been picked out, the guests invited.
But on Friday, Goldin, 23, died in battle in the southern Gaza town of Rafah, becoming the 64th Israeli soldier to fall during Operation Protective Edge, launched nearly a month ago with the stated aim of halting cross-border rocket fire by Hamas. More than 1,800 Palestinians, mostly civilians, have died in the fighting. Originally, Goldin was thought to have been captured by Hamas but the army later said he had not survived the battle.
Even for a country used to war-time tragedies, the plight of Goldin's fiance, Edna Sarusi, seemed especially cruel. At a funeral on Sunday which 10,000 people attended, Ms Sarusi said: "I so wanted to be your bride Hadar". She went on to describe her pride at witnessing Goldin awarding berets to his soldiers at a military ceremony. "I saw that they are your children and you are so proud of them and how much they love you. I stood there and cried and burst with pride."
At the Goldins' apartment yesterday mourners ate dates and cinnamon rolls and flipped through family photo albums. To those who knew him, Goldin embodied the ethos of serving your country through the army, an ethos that recent weeks have shown is still strong inside Israel despite the growing dismay abroad about army actions.
According to this ethos, it is not enough to just serve your mandatory military service, you have to find a way to contribute the maximum, usually by being in a combat unit.
Among the religious Zionist milieu from which Goldin hailed, there are none of the misgivings prevalent in the Israeli left about policies towards the Palestinians, and certainly no questioning of this war. If anything, in the view of Naftali Bennett, the Economics Minister, the problem with the war is that it did not go far enough and topple Hamas.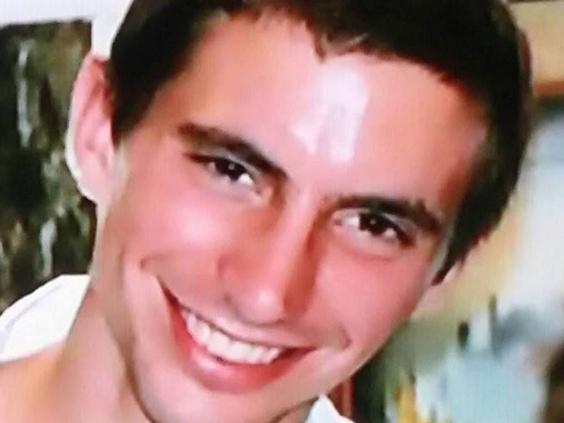 If his family could take any comfort in Goldin's death, it was that he was seen as giving his life for Israelis in what his family and friends view as a just cause: protecting his country. "He fell in defence of the citizens of the state of Israel," said Yisrael Sarusi, Edna's father. "I think he would explain his own death by saying it was a part of giving.
"He was not a militarist. He loved life. The army for him was part of Zionism and part of being in the land of Israel," said Mr Sarusi.
Goldin's father, a historian, was a reserve officer in the medical corps; his sister served as an education officer and his twin brother, Tsur, an officer in the paratroopers.
"He didn't become an officer because he had to. It was because he was educated at home to give, to love the nation and the land, to give the maximum," said his brother-in-law Eyal Kaufman.
Or Cohen, who served in the same unit as Goldin, said: "He became my commander and he was also my friend. I would seek his advice on everything.  This is the guy who was willing to wait while others ate first, or if I wanted to talk to my girlfriend he would let me use the phone first. Hadar was the person that everyone wanted as a friend and as a commander."