Hamas' political leader Khaled Meshaal has said that there will be no peace as a result of Israel's elections.
Mr Meshaal, the political bureau chief of the Palestinian Islamist group - whom Israel tried to assassinate in 1997 - told the BBC that the re-election of Israeli Prime Minister Benjamin Netanyahu's Likud party would lead to "more extremism".
He denied that Hamas was looking to escalate violence in regions including Gaza, which was besieged by rocket and mortar attacks during a 50-day war between Israel and Hamas last summer, killing 2,200 people.
But he said in an interview with BBC Middle East editor Jeremy Bowen that attacks on Israel would continue, "as long as there is occupation, aggression, war and killing".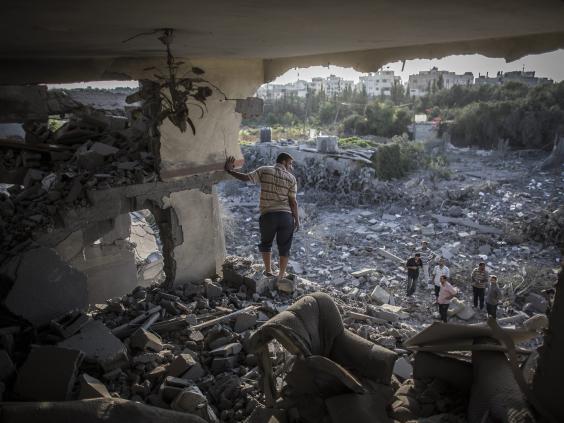 Hamas is labelled as a terrorist organisation by Israel, the US and other countries. Last week, Amnesty International said rockets and mortar attacks on civilian areas in Israel during the conflict in 2014 amounted to war crimes.
Mr Meshaal - who lives far away from Gaza in Qatar, where the interview took place - insisted that Hamas made sure to "respect international humanitarian law" - and to only focus on "military targets".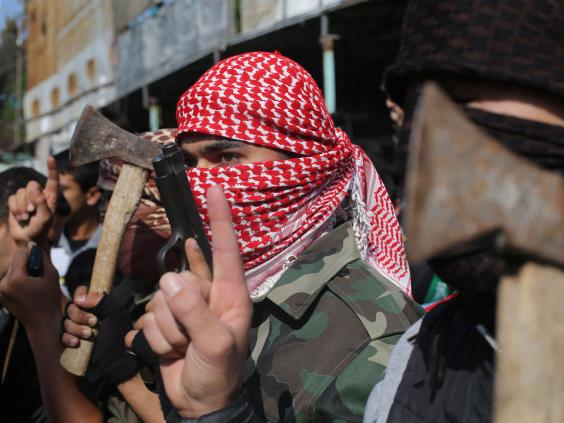 He said that the Palestinians were keen to achieve a "just and rightful peace", and blamed Mr Netanyahu's outgoing government and "extremist forces" in Israel for the breakdown of US-brokered negotiations last year."Israel killed the peace process," he added.
Mr Meshaal also said that the rise of the Israeli Right - which he claimed had led to Mr Netanyahu's victory in the last election - would lead to "more extremism in the Israeli mentality".
Hamas, he said, had agreed to accept pre-1967 Middle East war boundaries as the basis for a future Palestinian state.
But he pointed out Mr Netanyahu's vow before the election not to allow a Palestinian state - a stance that the Israeli PM has since said was not rejecting a two-state solution outright, but was related to it being impossible at the moment.
Mr Meshaal also denied comparisons between Hamas and jihadist groups like al-Qaeda and Isis - and said labelling them as such was an "obvious Israeli game".
"Others practice violence under the name of jihad, which we condemn," he said. "And this is not Islam."
Reuse content