Civilians on both sides of the Israel-Lebanon border are bracing for the worst as Israel weighed up its response to a Hezbollah missile attack over the border which killed two soldiers.
"Those behind the attack today will pay the full price," Prime Minister Benjamin Netanyahu said as he launched consultations over a possible response, according to Reuters.
The missile strike on an Israeli army patrol in the Mount Dov and disputed Shebaa Farms border area this morning, which also left seven soldiers wounded, was the most serious border incident since a war nine years ago. Hezbollah claimed it as retaliation for an Israeli airstrike inside Syrian territory 10 days ago which killed senior Hezbollah fighters and an Iranian general.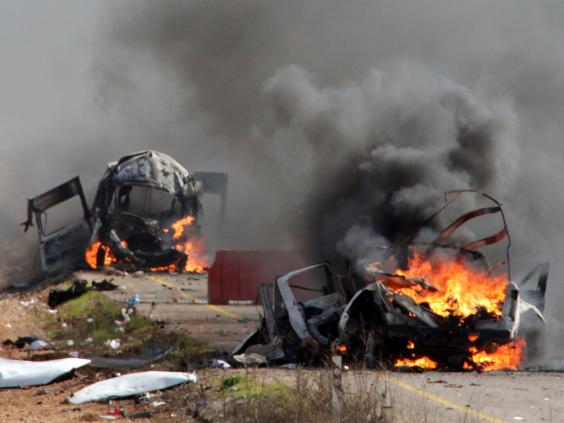 In response, Israel launched artillery assaults on Hezbollah positions. A Spanish UN peacekeeper was killed  along the border in southern Lebanon. The incident has raised fears of a full-blown conflict between Israel and Hezbollah, although both sides may have an interest in avoiding war, with the upcoming elections a deterrent for Netanyahu, and Hezbollah stretched by its involvement in fighting in Syria.
As army top brass and defence minister Moshe Ya'alon weighed up the response, teachers in northern Israel worried about the safety of their pupils.
They fear that if the exchanges – which included Israeli airstrikes overnight after shells were fired into the Israeli-held part of the Golan Heights – escalate, Hezbollah rocket barrages will resume.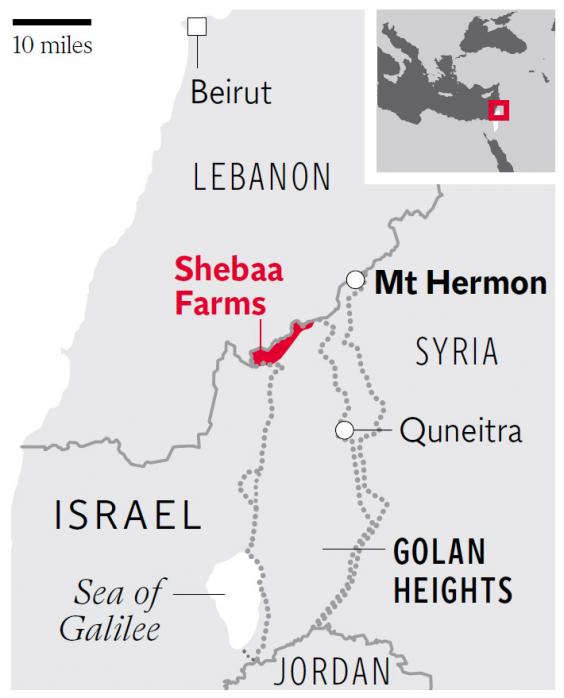 "The children have assigned shelters to go to within the schools and we do practices," said Michele Stoch, an English teacher in a border community. "But the concern is that Hezbollah has improved its arsenal and that the amount of time for running to the shelters may not be enough."
Reports from Lebanon quoted officials as saying that Lebanese families living near the border fled farther north, fearing Israeli fire. In the southern suburbs of Beirut, where Hezbollah is strong, Reuters reported that residents prepared to evacuate neighbourhoods bombed heavily by Israel during the 2006 war, which lasted 34 days and left more than 1,000 Lebanese and 34 Israeli dead.
Hezbollah said that a squad from the "fallen martyrs of the Quneitra brigade" had struck the Israeli army convoy, in reference to the attack on 18 January. It raised the possibility of further attacks.
During a visit to Sderot, near the Gaza border, Mr Netanyahu warned that Israel could unleash a devastating response. "The army is prepared to act powerfully on all fronts," he said.
But analysts say he wants to avoid an all-out war because it might harm his chances in what is shaping up as a close electoral contest in March. "At the moment Netanyahu's political interest is to de-escalate," says Menachem Klein, a political scientist at Bar Ilan University. Mr Klein believes that the Prime Minister opted for the attack 10 days ago to shift the electoral agenda from socioeconomic issues to defence, his strong suit.
Mr Klein also believes that the Prime Minister does not want to go all the way to a war because he has internalised the political lessons of the Gaza war, which saw his popularity ratings drop.
Reuse content