The need for Ayatollah Ali Khamenei to be consulted on almost every aspect of a deal is partly to blame for the slow pace of  negotiations over Iran's nuclear programme, diplomatic sources have said.
Talks entered a seventh day with assurances that a historic agreement was within reach, but also warnings that failure may lead to a fracturing of international consensus on the issue.
The US said that the talks were coming to an end, at least as far are it was concerned. White House spokesman Josh Earnest said: "The time has come for Iran to make some decisions."
The Iranian delegation has had to repeatedly refer back to Tehran for clearance amid continuing uncertainty among the Western powers about the stance of Ayatollah Khamenei, the sources said.
In recent messages on social media, the 75-year-old Supreme Leader has demanded that an agreement must be followed by the ending of economic sanctions and his country being allowed to carry out research unfettered.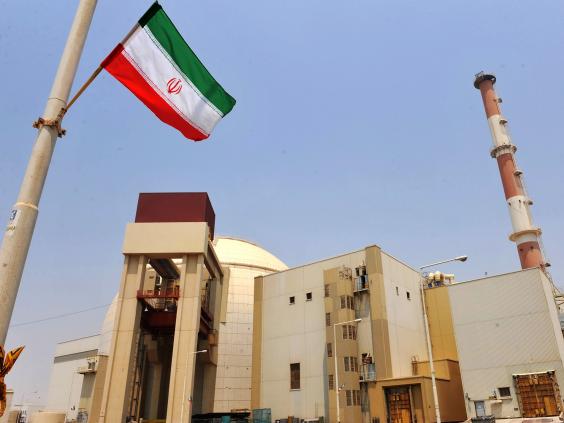 The Western powers in the international negotiating team are not prepared to agree to such measures. Earlier this month, in an address to commemorate the Persian New Year, Ayatollah Khamenei insisted: "Removal of sanctions will happen immediately when the deal is reached ... otherwise, we will not agree."
The senior Iranian negotiator Abbas Araghchi stated: "We hope to wrap up the talks … [but] we insist on the lifting of financial, oil and banking sanctions immediately… We insist on keeping research with advanced centrifuges."
There were contradictory views between the P5+1 group of US, UK, Russia, France, Germany and China over the extent of progress in Lausanne after the Tuesday deadline passed without a deal.
Both the British and Russian foreign secretaries, Philip Hammond and Sergei Lavrov, indicated that a framework for an agreement has been established. Mr Hammond said: "We have a broad framework of understanding, but there are still some key issues that we have to work through."
Mr Lavrov maintained that a general accord has been reached on "all key aspects" which can be fine-tuned in June. "One can say with enough confidence that ministers have reached a general agreement on all key aspects of a final settlement."
But Laurent Fabius, the Foreign Minister of France, said: "Yes, things have progressed, but not enough that we can reach an immediate deal. "
There was a sombre warning from the Chinese delegation. "If the talks are stuck then all previous efforts to resolve Iran's nuclear stand-off will have been wasted," said the Foreign Minister, Wang Yi.
While there would be tremendous opposition to lifting American sanctions among Barack Obama's Republican opponents, there is also the possibility that failure may mean that Russia, China and India may not support the continuation of UN sanctions.
Reuse content