Negotiators at the Iran nuclear talks plan to announce on 13 July that they have reached agreement on a historic deal capping nearly a decade of diplomacy that would curb the country's atomic program in return for sanctions relief, diplomats have said.
The two diplomats cautioned that final details of the pact were still being worked out and a formal agreement still awaits a review from the capitals of the seven nations at the talks.
Movement toward a deal has been marked by years of tough negotiations. The current round in Vienna has run more than two weeks and blown through three deadlines, but recent days have shown gentle moves toward success. US Secretary of State John Kerry, who on 9 July had threatened to walk away from the negotiations, noted that "a few tough things" remain in the way but added "we're getting to some real decisions".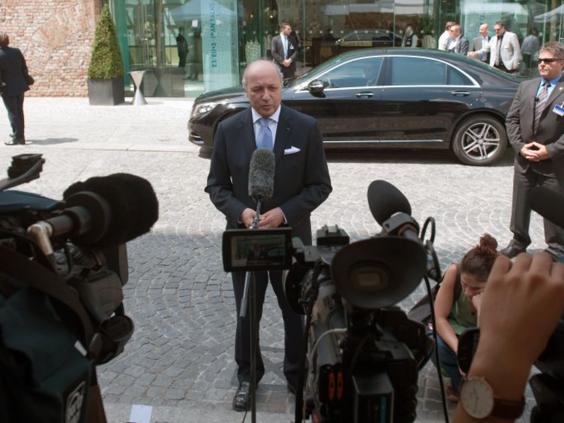 Mr Kerry said he was "hopeful" after a "very good meeting" on 11 July with Iranian Foreign Minister Mohammad Javad Zarif. French Foreign Minister Laurent Fabius was also cautiously optimistic, telling reporters on 12 July: "I hope that we are finally entering the last phase of this negotiation."
But US Senate Majority Leader Mitch McConnell and other congressional leaders expressed doubts about the next stage of the deal, predicting President Barack Obama could face hurdles in Congress if negotiators reach a final deal.
"This is going to be a very hard sell for the administration," Mr McConnell said on American television programme Fox News Sunday when asked about the likelihood of Congress signing off on a deal.
Because the talks have already gone beyond their deadline, Congress will have 60 days to assess the deal, requiring Mr Obama to await that review before easing sanctions agreed to in a deal.
During those two months, lawmakers could try to build a veto-proof majority behind new legislation that could impose new sanctions on Iran or prevent Mr Obama from suspending existing ones.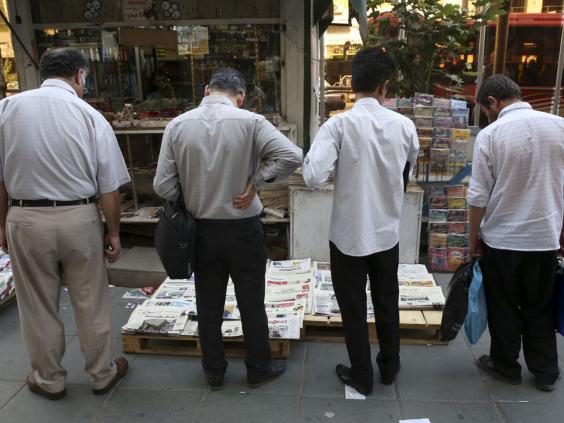 The pact is meant to impose long-term, verifiable limits on nuclear programs that Tehran could modify to produce weapons. Iran, in return, would get tens of billions of dollars in sanctions relief.
The arrival of Russian Foreign Minister Sergey Lavrov, reported by Russian news agencies, gave a further boost to hopes that a deal might be reached on 13 July.
But despite Kerry's relatively upbeat take, comments by Iran's supreme leader over the weekend suggested that Tehran's mistrust of Washington would persist no matter what the outcome of the talks. Iran's state-run Press TV reported on Saturday that Ayatollah Ali Khamenei had called the US an "excellent example of arrogance".
Reuse content