Iraq is to blame for the loss of a key strategic town to Isis because its soldiers have "no will to fight" the jihadist group.
Speaking on CNN's 'State of the Union' programme, the US Secretary of State, Ash Carter, was frank about the failures of the Iraqi armed forces, which have been heavily trained, armed and supported by coalition forces, to hold the town of Ramadi.
Speaking to Barbara Starr, Carter said: "What apparently happened was that the Iraqi forces just showed no will to fight."
"They were not outnumbered. In fact, they vastly outnumbered the opposing force, and yet they failed to fight, they withdrew from the site, and that says to me, and I think to most of us, that we have an issue with the will of the Iraqis to fight ISIL and defend themselves."
He added that it was "very concerning" that the local forces showed little willingness to fight, saying they have the best chances of being able to defeat Isis.
However, there is some hope from the city, as Reuters reports that Iraqi forces reclaimed ground from Isis, and are advancing again towards Ramadi in a counter-offensive.
Isis took Ramadi in the middle of May, after a long battle that had raged since October.
On 17 May, it was reported that the Iraqi military had fled the city, which was one of the Iraqi government's last strongholds in the region.
Hundreds of civilians and Iraqi soldiers were killed during the battle.
Some Iraqi troops had to be airlifted out of the city as Isis began to take control, and residents of Ramadi told stories of police abandoning their positions across the city.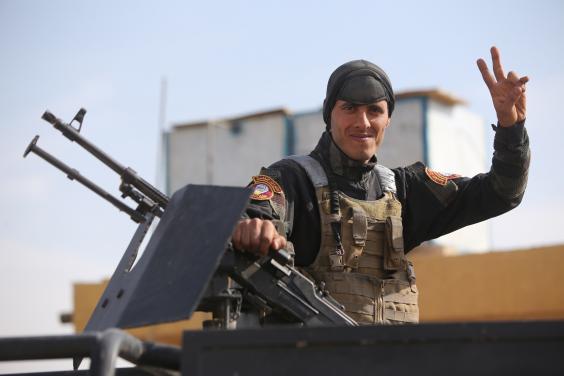 The US has been conducting air strikes against Isis targets in the past few months, but they were not able to save Ramadi.
Carter's assertion that the Iraqi military showed no will to fight reflects badly on the USA - American spent an estimated $25 billion on training and arming the 'New Iraqi Army' between 2004 and 2014.
In the 2015 Pentagon budget, a further $1.3 billion was requested to help provide weapons for the Iraqi military, despite reports that much Iraqi military weaponry had fallen into the hands of Isis, either through capture or sold via the black market by corrupt military members.
Read more: Suicide bomber in Ramadi offensive is British
Isis seized Ramadi after long battle
Reuse content