An international coalition of Muslim scholars has delivered withering condemnation of Isis by unpicking its doctrine in an open letter and declaring its existence "an offence to Islam".
More than 120 Sunni imams and academics, including some of the Muslim world's most respected scholars, signed the 18-page document which outlines 24 separate grounds on which the terror group violates the tenets of Islam.
The letter, addressed to the head of Isis, Abu Bakr Al-Baghdadi, is significant not only because of its signatories but also its detailed references to the Koran and other Islamic texts to counter the justifications offered by the extremists for their bloody rampage across a swathe of Syria and Iraq.
The densely-argued document singles the murders of American journalists James Foley and Steven Sotloff, and British aid worker David Haines, by saying the men were "emissaries" and their killings as "unquestionably forbidden".
It also takes Isis to task over its countless acts of brutality and massacres under the guise of jihad, or a holy struggle. While acknowledging to Al-Baghdadi that "you and your fighters are fearless" and ready to die for their cause, the scholars state their actions are "not jihad at all, but rather, warmongering and criminality".
The documents cites multiple examples of atrocities committed by Isis fighters, describing the recent murder of hundreds of ethnic Yazidis in northern Iraq as "abominable crimes" and describes its attitudes to women and children as morally repugnant. It also finds room to defend the football World Cup as "as a sport that is permissible in principle in Islam and which allows people to relieve stress and forget their problems".
The letter concludes: "You have misinterpreted Islam into a religion of harshness, brutality, torture and murder. This is a great wrong and an offence to Islam, to Muslims and to the entire world.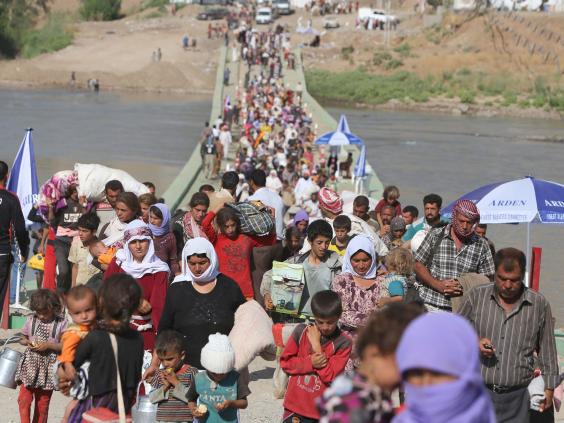 "Reconsider all your actions; desist from them; repent from them; cease harming others and return to the religion of mercy."
The letter, whose signatories come from Sudan to Iceland and include the grand mufti of Egypt, Sheikh Shawqi Allam, and the mufti of Jerusalem and All Palestine, Sheikh Muhammad Ahmad Hussein, is the latest from leading Muslims around the world condemning Isis and its doctrine.
In a letter to The Independent last week, more than 100 British Muslim leaders from various Islamic sects called for the group to release British taxi driver Alan Henning, the latest hostage to be threatened with execution.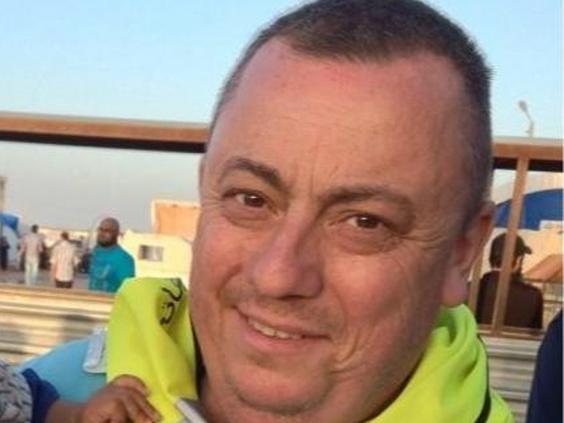 One of two British the signatories to the letter said it was partly born from a desire to offer young Muslims attracted by Isis a doctrinal basis to reject its overtures.
Imam Monawar Hussain, founder of the Oxford Foundation, an inter-faith charity, said: "Of course there is a core group within Isis who are not going to be persuaded [by the letter] but beyond that core there are also sorts of people with all sorts of motivations who may well listen.
"We need to put documents such as this letter out there as a resource to present the counter-argument and the counter-narrative to the one that Isis has put out there."
He added: "We should not lose sight of the fact that we are talking about a few thousand people here who are trying to impose their will on 1.5 billion Muslims. There is a silent majority out there whose ideas we seek to express."
Reuse content