A senior Isis leader, Abu Omar al-Shishani, a Syrian-based Georgian national, may have been killed in an air strike by the US-led coalition, it has been reported.
Reuters said that US officials said the militant may have been killed near the Syrian town of al-Shadad. 
The United States had offered up to $5m reward for information about Shishani, also known as Omar the Chechen, who officials said served as the group's de facto minister of war. Born in 1986 in Georgia, which was then still part of the Soviet Union, Shishani had a reputation as a close military adviser to Isis's leader Abu Bakr al-Baghdadi, who was said by followers to have relied heavily on Shishani.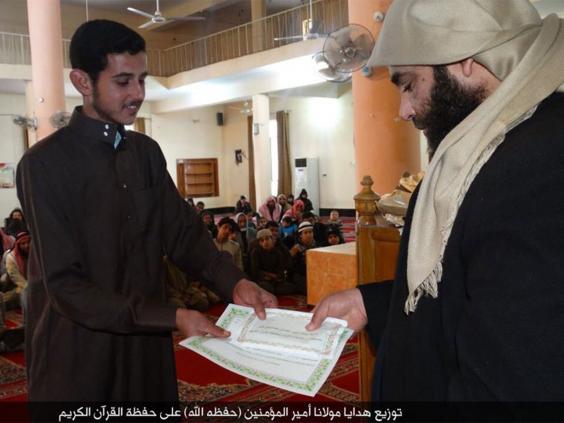 Two US officials told the news agency that a determination about Shishani's fate was not certain and that the results of the operation still were being reviewed. A third official limited himself to saying Shishani was targeted in the strike.
The US State Department described Shishani as a senior Isis commander and Shura Council member based in al-Raqqa, the Islamic State's de facto capital in Syria.
Inside Isis secret tunnels
Inside Isis secret tunnels
1/7

Network of underground tunnels was discovered by Kurdish forces after they regained the town of Sinjar in Iraq

2/7

A member of the Peshmerga forces inspects a tunnel used by Isis militants in the town of Sinjar, Iraq

Reuters

3/7

An entrance to the tunnel used by Islamic State militants is seen in the town of Sinjar, Iraq

4/7

The secret tunnels allowed militants to freely move underground

5/7

The tunnels appear to be wired with electricity

6/7

Some of the tunnels are 30 feet deep

7/7

Concerns remain that parts of the tunnels are rigged with explosives
It said he was identified as Isis's military commander in a video distributed by the group in 2014.
Shishani, whose name was originally Tarkhan Tayumurazovich Batirashvili, oversaw a prison facility near Raqqa where Islamic State possibly held foreign hostages. 
Reuse content