"I have not yet seen one young person leave the country because of the Iranian threat or the Islamic State, but I have met many young people abroad who left the country because they lost all hope."
Those were the words of Moshe Kahlon, an Israeli opposition politician being hailed as a possible kingmaker after today's elections.
Leader of the egalitarian Kulanu party, he has refused to back either Benjamin Netanyahu or main rival Isaac Herzog as Prime Minister.
Current leader Mr Netanyahu's campaign has focused on security and diplomacy, including the controversial declaration that there will be no Palestinian state if he emerges victorious for another term.
Mr Kahlon accused him of ignoring "real life" issues like the economy, housing and the cost of living that sparked a wave of social justice protests across Israel in 2011.
In pictures: Israel election
In pictures: Israel election
1/21 Israel election

Benjamin Netanyahu prays at the Wailing Wall in Jerusalem following Likud's victory in Israel's general election

Getty Images

2/21 Israel election

The motorcade carrying Israeli Prime Minister Benjamin Netanyahu drives across the plaza before the Western Wall in Jerusalem's Old City

EPA

3/21 Israel election

Israeli Prime Minister Benjamin Netanyahu kisses his wife Sara as he claims victory in Tel Aviv

Getty Images

4/21 Israel election

Isaac Herzog, right, and Tzipi Livni of the Zionist Union party make statements in their headquarters on their party's future role following its decisive loss in the Israeli general election

EPA

5/21 Israel election

Co-leader of the Zionist Union party, Israeli Labour Party leader Isaac Herzog, delivers a speech as he reacts to exit poll figures, in Tel Aviv

Getty Images

6/21 Israel election

Supporters of Israeli Prime Minister Benjamin Netanyahu celebrate as election results come in at his election campaign headquarters in Tel Aviv

Getty Images

7/21 Israel election

Supporters of Israeli Prime Minister Benjamin Netanyahu's Likud party react to exit poll figures

Getty Images

8/21 Israel election

Likud Party supporters celebrate after the exit polls were announced, at the party's headquarters in Tel Aviv

Getty Images

9/21 Israel election

A screen displays exit poll results showing Israeli Prime Minister Benjamin's Netanyahu Likud party and Isaac Herzog's centre-left Zionist Union neck-and-neck, in Tel Aviv

Getty Images

10/21 Israel election

Copies of ballot papers and campaign posters for Benjamin Netanyahu's Likud Party lie on the ground in the aftermath of the country's parliamentary elections

AFP/Getty

11/21 Israel election

Vandalized posters of Israeli Prime Minister Benjamin Netanyahu near a polling station in the West Bank Jewish settlement of Kiryat Arba, near Hebron

EPA

12/21 Israel election

A woman waves an Israeli national flag outside a polling station in Tel Aviv

13/21 Israel election

Israel's Prime Minister Benjamin Netanyahu casts his ballot for the parliamentary election at a polling station in Jerusalem

14/21 Israel election

Israeli MP and chairperson of center-right Yesh Atid party, Yair Lapid, takes a selfie with his wife Lihi (R) and his supporters, outside a polling station in Tel Aviv

15/21 Israel election

Ultra orthodox Jews line up to vote in Bnei Brak

16/21 Israel election

Israeli Arab political leader and head of a joint list of Arab parties, Ayman Odeh, casts his ballot with his children at a polling station in the coastal city oh Haifa

17/21 Israel election

Isaac Herzog (standing in foreground on L), co-leader of the centre-left Zionist Union party, poses next to his wife Michal as he casts his vote for the parliamentary election at a polling station in Tel Aviv

18/21 Israel election

An ultra-Orthodox Jewish man casts his ballot at a polling station in Jerusalem

19/21 Israel election

An Israeli ceections committee worker prepare ballots at a polling station for the Israeli general elections in the city of Haifa

20/21 Israel election

A supporter of the ultra-Orthodox Shas party, or Sephardic Torah Guardians, holds a campaign poster depicting the party's spiritual leader Rabbi Ovadia Yosef, in Bnei Brak near Tel Aviv. Israel's Sephardic community, Jews of Middle Eastern descent, have traditionally been the Likud party's backbone. But political analysts say Sephardim may throw their support elsewhere in the March 17 election, angry over the high cost of living and housing prices

21/21 Israel election

Israeli Prime Minister Benjamin Netanyahu, center, visits a construction site in Har Homa, east Jerusalem, a day ahead of legislative elections. Netanyahu is seeking his fourth term as prime minister
Will Mr Netanyahu win the election?
He is already the longest-serving Prime Minister since state founder David Ben-Gurion and could break is record if he makes another term.
As polls opened today, it looked as though Mr Netanyahu and his centre-right Likud party would struggle to beat main rivals the Zionist Union, who were ahead by four seats according to the polls.
Even if his party loses, Mr Netanyahu could still be invited back as Prime Minister by President Reuven Rivlin to form a coalition government from Israel's diaspora of numerous political parties.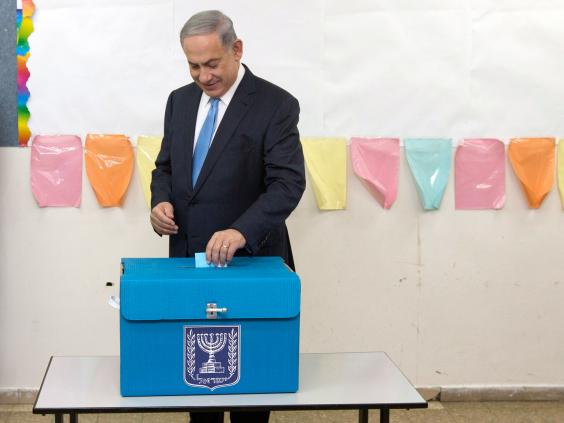 But he could be beaten to that position by opposition leader Issac Herzog, head of the Zionist Union, which is an alliance between his Labour Party and the liberal Hatnuah party.
Mr Herzog has said he would revive peace efforts with the Palestinians, repair ties with the US and reduce the growing gaps between rich and poor.
"Whoever wants to follow Bibi's (Netanyahu's) path of despair and disappointment will vote for him," he said. "But whoever wants change, hope, and really a better future for Israel, will vote the Zionist Camp led by me."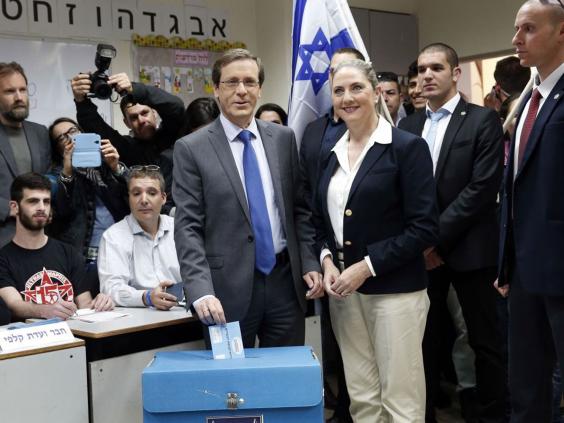 How do Israeli elections work?
Israeli voters are today electing a 120-member parliament, the Knesset, casting ballots for a party list rather than for individual candidates.
Seats are allocated according to the percentage of the national vote the parties win.
It typically takes weeks of negotiations to form a governing coalition and determine who will be Prime Minister.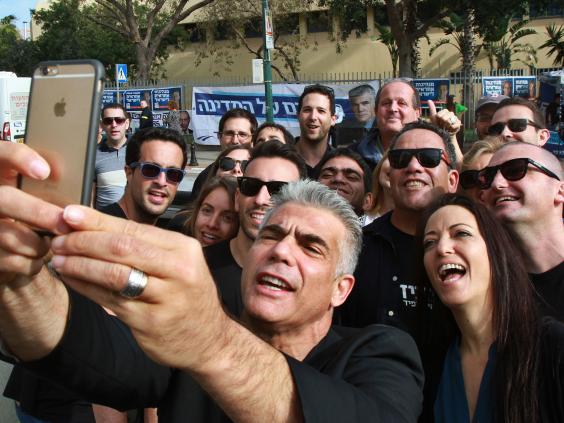 There are 25 parties running. Key contenders are the governing Likud Party, the Zionist Union, the Joint List, a union of Arab parties that is expected to drive up chronically low voter turnout among Israel's Arab minority and Kulanu.
Other parties include pro-settlement Jewish Home, economy focused Yesh Atid and two ultra-Orthodox Jewish parties.
According to a 2014 law, a party must win 3.25 per cent of the vote to be represented in parliament.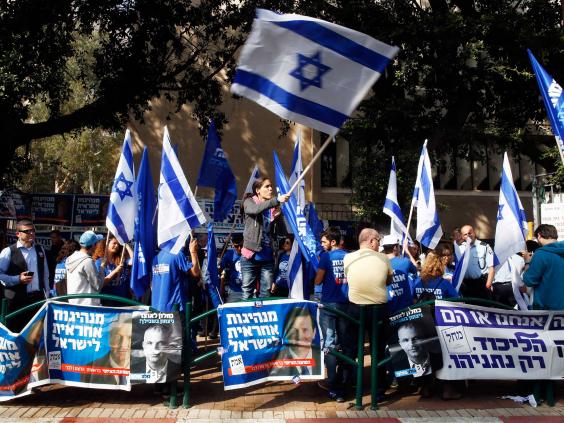 Who can vote?
There are 5,881,696 people in Israel eligible to vote at the 10,119 polling stations across the country.
All Israeli citizens over the age of 18 can vote, including those living over the Green Line in the West Bank and East Jerusalem.
Arab Israelis, who may identify as Palestinian, are able to vote but turnout has been historically low.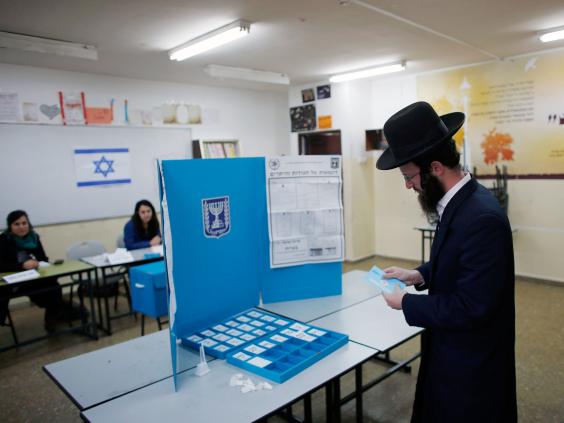 Describing casting a ballot as "an effective stamp of approval for Israel's discriminatory regime", Haifa-based activist Waad Ghantous called for an Arab boycott of the election, Al Jazeera reported, although the success of the new Joint Arab List is expected to galvanise voters into action.
Turnout at the last election in 2013 was 68 per cent and Election Day is a national holiday, ensuring most workers have the day off.
Israel's population stands at 8.2 million, of whom 75 per cent are Jews, 20 per cent Arabs and the rest are classified as "others," mostly non-Jewish immigrants.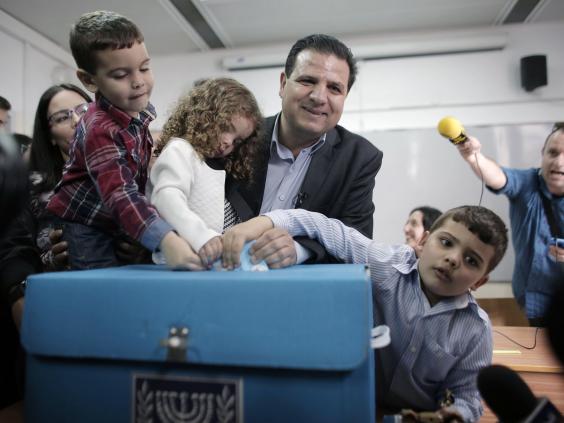 When will we know the results?
Exit polls will be released immediately after voting ends at 10pm local time, and official results will trickle in throughout the night.
In Israel's 67-year history, no party has ever won an outright majority of 61 seats, and the country has always been governed by a coalition.
After the vote, the President will meet with party leaders to determine who has the best chance of forming a government.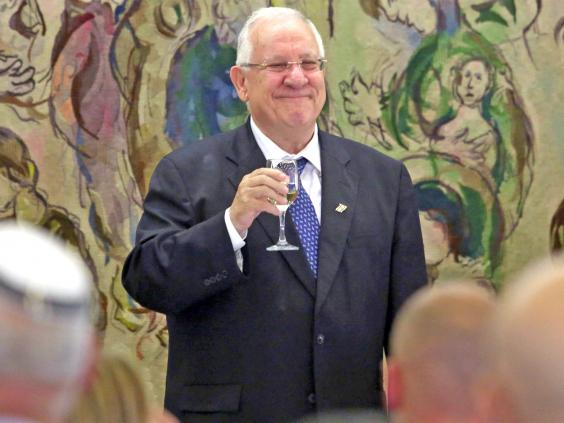 He then invites the head of that party, usually but not necessarily Parliament's largest, to undertake that task.
That person will have up to six weeks to form a coalition.
If successful, he or she becomes Prime Minister; if not, the President chooses another party to try.
He could also ask the leaders of the two largest parties to form a unity government.
What impact will the election have?
Israel's geographical position and international relations puts it in a position of huge influence in continuing conflicts in the Middle East as well as its own peace process with the Palestinian territories.
Mr Netanyahu's vow that there will be no Palestinian state under his leadership contrasts with main rival Mr Herzog's promise to get back to the negotiating table and revive peace efforts drastically hindered by last year's Gaza war.
More conflict seems inevitable if negotiations continue to stall and the construction of settlements in the West Bank and East Jerusalem are not slowed.
Much has been made of Israel's seemingly cooling relationship with the US and Europe under the current leader and the Prime Minister's re-election or loss will have a key effect on whether those ties strengthen once more.
Additional reporting by agencies
Reuse content