Palestinian fatalities spiralled today as rekindled fighting in Gaza left both sides on course for further escalation a day after a truce collapsed and an Israeli air strike killed the wife and infant son of Mohamed Deif, the leader of Hamas's armed wing.
Palestinian fighters have launched 130 rockets at Israel, including some aimed at Tel Aviv, while the Israeli air force has mounted 70 air strikes in Gaza since the demise of the truce, according to the military.
The truce collapsed on Tuesday when three rockets from Gaza landed in open areas in Israel. The Jewish state responded with air raids across Gaza and by recalling from Cairo its team of negotiators in talks that were supposed to reach a durable ceasefire. Twenty-two Palestinians have been killed and more than 100 wounded since the demise of the truce, according to Palestinian medical officials. There have been no Israeli casualties.
Each side has threatened more attacks on the other, with the Israeli Internal Security Minister Yisrael Aharonovich saying "we will continue to hit the heads of Hamas".
Hamas's armed wing warned international air carriers that they will face rocket attacks as of 6am today if they use Israel's Ben Gurion Airport.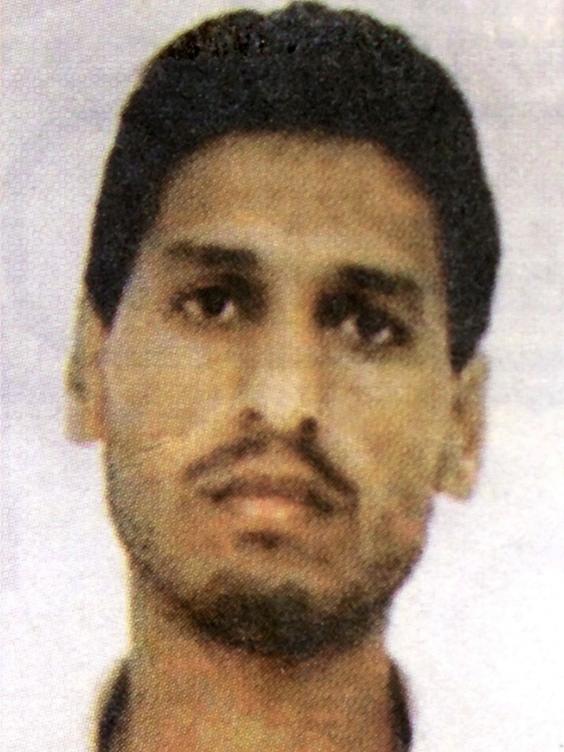 A strike on the home used by Mr Deif's wife left five people dead and 15 wounded late on Tuesday. But it was not clear whether Mr Deif, the Palestinian mastermind of the war effort, had been killed.
Israeli officials confirmed Mr Deif had been targeted and Fox News quoted Israeli intelligence sources as saying they believed he was dead. But the Hamas spokesman Sami Abu Zuhri said Mr Deif "wasn't even in the location when they bombed it". The death of Mr Deif would enable the Israeli Prime Minister Benjamin Netanyahu to claim a victory in what has otherwise been an inconclusive and frustrating war for Israel.
Reports from the Jebalya Refugee camp in Gaza said that several thousand mourners joined the procession for Mr Deif's wife, Widad, and baby son, Ali, and chanted "revenge, revenge, revenge" and "bomb Tel Aviv". The Israeli military said its air strikes in Gaza today targeted "terror" sites. Al-Mezan human rights organisation in Gaza reported that at 4:45am, Israeli planes struck a house near Deir al Balah, in the central part of the strip, killing seven people, among them three children and a woman, and wounding 12 others. An adjoining house was levelled and eight neighbouring houses and a dairy factory were damaged, according to al-Mezan. The army said it was checking the report.
At 11.45am, jets fired a missile at a group of people in the vicinity of a mosque in Gaza City's Zeitoun neighbourhood, killing three people, including a two-year old-child, al-Mezan said. At 4.20pm another Israeli air strike killed three civilians, including two 16-year-olds near Deir al-Balah, al-Mezan said. The three were on the way back to their house to pick up some possessions before moving into a UN safe haven, the rights group said. An army spokeswoman said two terrorists were targeted in the Deir al Balah area around 4am.
The re-eruption of fighting followed 10 days of calm, the longest respite since Israel launched its military campaign with the stated objective of halting Hamas rocket fire. According to Mahmoud Abu Rahme, a researcher at al-Mezan, tens of thousands of Gazans who had returned home during the respite are now returning to shelters in UN schools. "People are worried and are now going back to shelters," he said.
Reuse content