Israeli troops have destroyed more than a dozen tunnels discovered during the first day of ground operations against Palestinian militants in Gaza.
Some of the tunnels that led into Israel were up to 30 metres deep and could have been used to carry out attacks, the Israeli military told Associated Press.
Israel said it found them during the first 24 hours of its ground assault, launched on Thursday night.
"We have struck hard on the two main strategic assets of Hamas: the rockets and these tunnels," Israeli military spokesman Lt Col Peter Lerner told reporters.
The military also said it had scuppered a second infiltration attempt through one of the tunnels on Saturday, killing one militant and demanding the others return to Gaza.
So far in general, ground troops have encountered little resistance, only engaging in sporadic gunfights resulting in the deaths of about 20 people.
Overnight battles saw three Israeli soldiers injured, one seriously, authorities said.
In one case, soldiers reportedly came across a man who asked for medical aid before pulling out grenades and trying to throw them at Israeli forces. He was shot dead, according the military.
Troops also encountered a donkey with explosives strapped to it, blowing it up after opening fire, though no-one was injured.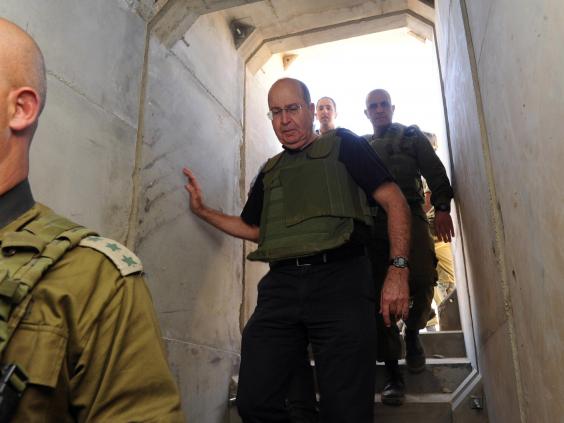 Israeli officials have said the offensive could last for up to two weeks, with the conflict now reaching its twelfth day.
Gaza health officials have put the death toll so far at 316, with 60 of those killed having died since the ground offensive began.
The Israeli military has declined to specify a timeframe for their action, fearing dozens of tunnels remained undiscovered despite steady progress on the ground.
While visiting troops on the Gaza border on Saturday, Israel's military chief, Lt Gen Benny Gantz, said "a strategic national patience is necessary" to complete the mission, according to the news agency.
"Hamas and other terror organisations have been hit hard, painfully and extensively," he added.
Despite controlling an arsenal of thousands of rockets and a network of underground bunkers, Hamas is considered weaker than during previous Israeli offensives.
Not least because it currently has little support from main allies Turkey and Qatar.
Additional reporting by AP
Reuse content