Israel's security cabinet met last night  to discuss the latest conflict in Gaza and extended a 24-hour ceasefire. "At the request of the United Nations, the cabinet has approved a humanitarian hiatus until tomorrow at midnight. The IDF (Israel Defence Force) will act against any breach of the ceasefire," an official, who requested anonymity, said. He added that Israel would still try to dismantle Hamas-dug tunnels during the lull.
Hamas had earlier rejected a four-hour extension to the ceasefire and was reportedly not willing either to accept the fresh proposal of a further day. Israel said rockets had been fired yesterday evening with two Israelis reportedly injured. There was no retaliation reported last night.
The negotiations came the day after proposals by US Secretary of State, John Kerry, for a more permanent ceasefire had been rebuffed by Israel. US-brokered diplomatic contacts were simultaneously continuing with their efforts. "The situation is fluid,'' a senior Israeli official said
Hamas also rejected Mr Kerry's proposals, political bureau member Mohammed Nazzal told Al-Jazeera late on Friday.
Israel's public security minister Yitzhak Aharonovich signalled there will be no agreement to a lasting ceasefire as quickly as Mr Kerry would like. "We shouldn't agree to a prolonged ceasefire as long as there are big threats facing Israel," he said. "We appreciate Kerry's efforts but we have to worry about the threatened citizens," he said.
Removing the threat from tunnels was the stated reason for Israel launching its ground offensive in Gaza 10 days ago, following an aerial campaign whose stated goal was to halt rocket fire from Gaza against Israel. Forty Israeli soldiers and three civilians in Israel have, so far,  been killed during the conflict.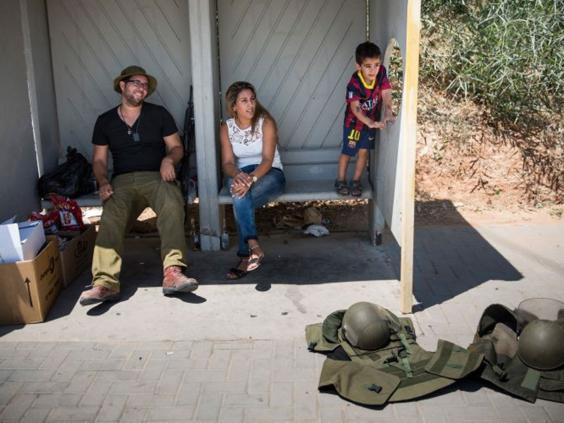 Israel appears to have thought that increasing military pressure could force Hamas to accept a ceasefire that does not address the Islamist movement's demands for a lifting of Israeli and Egyptian strictures that cripple the Gaza economy.
Israeli analyst Akiva Eldar, senior correspondent of the Al-Monitor website, says that Israel is continuing the military campaign and rebuffed the ceasefire because of the domestic political needs of Prime Minister Benjamin Netanyahu's government. "The government is trapped by its own portrayal of the tunnels as an existential threat to Israel. If they are an existential threat, how can you stop the war before the tunnels are finished [off]?
"For the government, the result of this war can't be a tie. It has to be clear who is the winner and that means that the chief of staff can say that the army destroyed all the tunnels.''
In Paris yesterday, Mr Kerry spearheaded further diplomatic efforts to reach a halt of devastating Israeli military operations in Gaza and Hamas rocket fire at Israel. A meeting between Mr Kerry and the foreign ministers of France, Britain, Germany and Italy, and of Hamas allies Qatar and Turkey, produced a call on both sides to extend the humanitarian ceasefire that was in effect for 12 hours yesterday.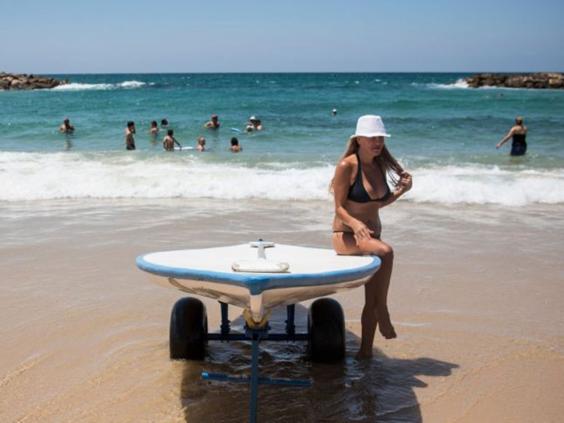 Philip Hammond, the Foreign Secretary, said in Paris that ministers had agreed that a longer truce was needed to prevent further loss of life. "The necessity right now is to stop the loss of life and you stop the loss of life by getting this ceasefire to roll over for 12 hours, or 24 hours, or 48 hours and then again and again," he said.
According to a report in Israel's Haaretz newspaper, Mr Kerry's proposal had stipulated a temporary ceasefire for a week, starting today, during which the Israeli army would not completely leave Gaza and would continue its anti-tunnel operations. However, Arab officials, quoted by the Times of Israel website, said that the army would have to cease the anti-tunnel operations with the start of the ceasefire.
Haaretz said that during the ceasefire, negotiations between Israel and Hamas – with Egypt serving as an intermediary – would commence on reaching an "ongoing and stable" arrangement between the two sides. It added that the US, the UN and the EU would give guarantees to the two sides that the talks would cover, as Israel demands, a demilitarisation of the Gaza Strip and, as Hamas is demanding, the lifting of Israeli and Egyptian border strictures, which is stifling Gaza's economy.