Israel has deployed hundreds of troops in the West Bank after Palestinian gunmen killed a Jewish couple driving there with their four children, the Israeli military has said.
Gunmen opened fire on Eitam and Naama Henkin late on Thursday while they were travelling in their car near the Palestinian village of Beit Furik.
The couple were aged in their 30s and residents of a Jewish West Bank settlement.
Their children, who were in the back of the car at the time, were wounded, according to Israel's military.
The attack comes amid mounting unrest surrounding a site in Jerusalem which is holy to both Muslims and Jews.
Known to Jews as the Temple Mount, they believe the site is home to the biblical Temples, while Muslims believe it is the Noble Sanctuary, the site of the Al-Aqsa mosque and the spot from where the Prophet Muhammad is said to have ascended to heaven.
Palestinian protestors have clashed with Israeli police at the hilltop compound in recent weeks, with unrest spilling into the Arab neighbourhoods of east Jerusalem and the West Bank.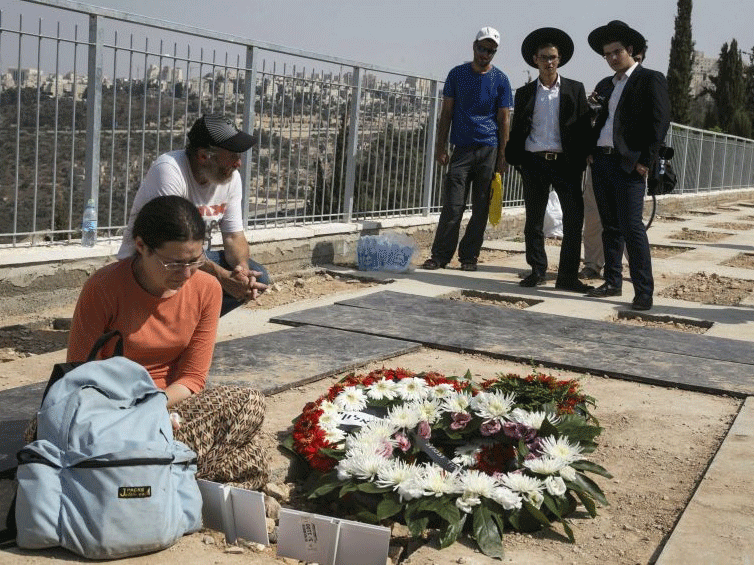 The shooting took place during Sukkot, a weeklong festival which celebrates the autumn harvest and commemorates the wandering of the ancient Israelites through the desert following their exodus from Egypt. 
Israel's military called the violence a "ruthless, heinous, barbaric attack" and said its forces were scouring the area.
Israeli Prime Minister Benjamin Netanyahu said: "Again it's been proven that unruly Palestinian incitement leads to acts of terror and acts of murder."
Speaking of the deaths, Eli Bin, director of Israel's rescue service MDA, told Israeli Channel 2 TV news: "There was very, very massive fire.
"We didn't have much choice but to pronounce them dead on the spot."
He later told Israel Radio that the intensity of violence and amount of gunfire was "something we haven't seen here for a long time." 
Israeli media reported there was more than one assailant behind the attack and that they opened fire from a passing car, although Israeli military said it could not confirm this. 
It is not clear whether a militant group or someone acting alone was behind the attack.
The armed wing of Hamas welcomed the deaths, but did not claim responsibility.
The UN's Middle East envoy, Nickolay Mladenov, condemned the violence.
"In order to avoid escalation all must refrain from inflammatory statements and retaliatory action that can only further exacerbate an already tense environment," he said.
Additional reporting by the Associated Press
Reuse content