An American graduate student was stabbed to death and ten others were wounded in attacks across Israel on Tuesday.
Vanderbilt University identified the American victim as 28-year-old Taylor Force, a US Army veteran and MBA student at the university.
"This horrific act of violence has robbed our Vanderbilt family of a young hopeful life and all of the bright promise that he held for bettering our greater world," Chancellor Nick Zeppos wrote in a letter to the student body.
Israeli police said that a Palestinian man went on a stabbing rampage in Jaffa at the popular boardwalk in Tel Aviv. The assailant was shot dead by police and later identified as Bashar Masalha, 22, from Auja, Haaretz reports.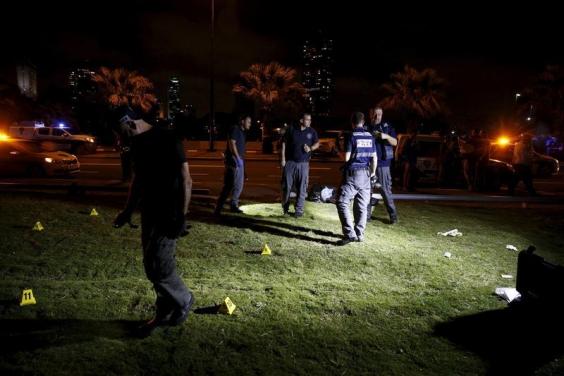 Four Palestinian attackers were shot and killed in the course of the day's violence as Vice President Joe Biden arrived in Israel to meet former Israeli president Shimon Peres.
Vice President Biden later tweeted in response to the attack saying "there is no justification for such acts of terror."
Tragic attack in Jaffa today, taking the life of an American. There is no justification for such acts of terror.

— Vice President Biden (@VP) March 8, 2016
The violence came as Israel disputed suggestions that Prime Minister Benjamin Netanyahu had "surprised" the Obama administration by scrapping a planned visit to the US.
Mr Netanyahu had been penciled in to attend an annual conference hosted by American Israel Public Affairs Committee, a pro-Israel group, in Washington later this month. 
Israel insisted it had informed the White House in advance that there was a "good chance" Mr Netanyahu would stay at home.
Palestinian attacks have killed 28 Israelis and two Americans since October 2015, Reuters reports. Israeli forces have killed nearly 180 Palestinians, most of whom they claimed were assailants.
Reuse content