Israel's national airline is facing outrage over what critics call the "bullying" of women on flights by ultra-Orthodox Jewish men who refuse to sit next to them.
The issue was brought to international attention last week, when a flight from New York to Tel-Aviv descended into an "11-hour long nightmare".
A group of Haredi Jewish passengers refused to sit next to women, believing that the sexes should be segregated.
After delaying the take-off by standing in the aisles and attempting to trade seats, despite numbers being allocated in advance, the passengers continued disturbing the flight during the journey.
A spokesperson for the airline, El Al, then said it had done its best "to address the needs and requests of all our travellers" in the busy period before Rosh Hashanah – Jewish New Year.
As news of the incident spread, a petition was launched by a woman in Chicago, Sharon Shapiro, calling on El Al to change its policy.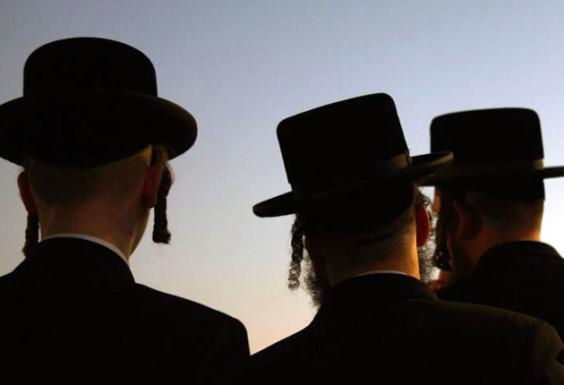 She wrote: "Why does El Al Airlines permit female passengers to be bullied, harassed, and intimidated into switching seats which they rightfully paid for and were assigned to by El Al Airlines?
"One person's religious rights do not trump another person's civil rights."
Ms Shapiro suggested reserving rows of separate sex seating on flights that could be selected by ultra-Orthodox passengers in advance to avoid confrontation.
The petition has since been signed by more than 2,000 people but on Tuesday, a spokesperson for El Al told Israeli newspaper Haaretz that there is no intention of putting a specific policy in place.
She said its "policy in general is to try to accommodate any customer request," and that it deals with requests on a case-by-case basis.
Another suggestion in the petition was to communicate with travel agents over block seating for religious passengers so they can be booked with requirements in mind.
Many Haredi Jewish men insist on separation, particularly on long flights, and are known to ask fellow passengers to switch seats for that purpose and also to maintain distance from people eating non-kosher food.
The practice also extends to buses in parts of Israel, where it is common to see women seated at the back and men at the front.
The Haredi community in London was criticised last month for putting posters up in Stamford Hill telling which side of the road to walk on.
A spokesperson for the local Shomrim Jewish security group said the signs were to prevent contact between unrelated men and women during a Torah parade and organisers had been told they "lacked explanation".
Reuse content