The Pope has phoned the family of James Foley in America following his brutal beheading at the hands of Isis militants.
Pope Francis called the journalist's parents, Diane and John Foley, at their home in the US but the content of the call has not been disclosed.
He often calls the victims of atrocities and their families to express condolences but the Vatican does not formally release the content of conversations, describing them as private.
The Foley family declined to comment but a friend, Father Marc Montminy, of a nearby church, said the Pope spoke through a translator for around 20 minutes.
He expressed his condolences and offered comfort to the Catholic couple, he told the New York Daily News.
Mr Foley was reporting on the continuing civil war in Syria when he was abducted in November 2012.
Hopes continued that he would be found alive or released from captivity until footage of his killing was posted online by Isis on Tuesday.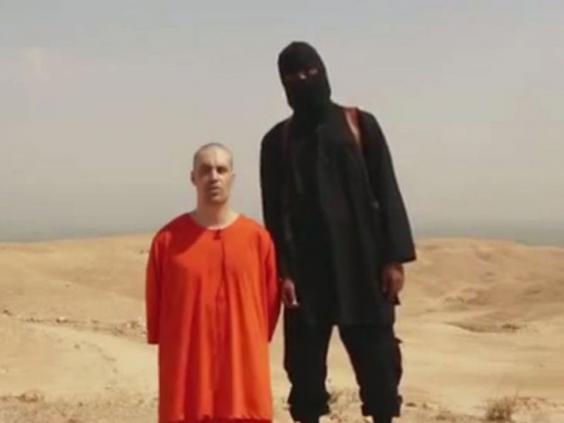 It has since emerged that US special forces failed to rescue Mr Foley and his fellow hostages in an operation in July, just weeks before his death.
Soldiers raided an oil refinery in northern Syria based on intelligence but the hosages had recently been moved.
Mr Foley's death has sparked fresh controversy over the US and Britain's refusal to negotiate with terrorists, which European countries pay ransoms in attempts to free trapped citizens.
Many would avoid financing terrorists and encouraging more kidnappings at any cost, while for other nations a person's life is worth the risk.
Mr Foley's captors had for months demanded $132.5 million (£80 million) from his parents and political concessions from Washington.
In pictures: James Foley
In pictures: James Foley
1/7 James Foley

Freelance photo-journalist James Foley (left) on the highway between the airport and the West Gate of Sirte, Libya

AFP

2/7 James Foley

James Foley responds to questions during an interview with The Associated Press, in Boston

AP

3/7 James Foley

James Foley responds to questions during an interview with The Associated Press, in Boston

AP

4/7 James Foley

James Foley rests in Syria, 2012

Manu Brabo via freejamesfoley.org

5/7 James Foley

US photo-journalist James Foley resting in a room at the airport of Sirte, Libya. Jihadist group the Islamic State claim to have executed American journalist James Foley in revenge for US air strikes against its fighters in Iraq

AFP

6/7 James Foley

John and Diane Foley, parents of James Foley, at a Free James Foley event on 3 May, 2013

Getty

7/7 James Foley

A ribbon is tied to a tree outside the home of American freelance journalist James Foley in Rochester, N.H

AP
A letter sent to the journalist's family by Isis a week before his death said they had been given "many chances" to free him under terms "other governments have accepted".
"You have no motivation to deal with the Muslims except with the language of force, a language you were given in Arabic translation when you attempted to occupy the land of Iraq," it added.
"He will be executed as a direct result of your transgressions towards us!"
The extremists said his death was revenge for the 90 US air strikes against Isis militants in northern Iraq since 8 August and threatened further recriminations against American citizens if the operation continues.
Additional reporting by PA
Reuse content