The ultra-Orthodox Jewish man arrested over the stabbing of six people at a Gay Pride event in Jerusalem carried out a similar attack 10 years ago, it has emerged.
Six people were wounded when a man jumped into the crowds at the event, apparently after emerging from a supermarket, armed with a knife.
Two of the victims are still in hospital in a serious condition.
Police arrested the suspected perpetrator, Yishai Schlissel, at the event, and a spokesman has now said he is the same man who stabbed three people at a similar event in 2005, the BBC reports.
The man was sentenced to 12 years in prison for that attack and released from jail just three weeks ago.
The Gay Pride parade is held in the largely Jewish side of the divided city of Jerusalem.  
It has long been a focus of tension between Israel's predominantly secular majority and the ultra-Orthodox Jewish minority, who object to public displays of homosexuality.
Gay marriages performed inside Israel are not recognised by the authorities.
About 5,000 people were marching as part of yesterday's event when witnesses said they heard people screaming and running for cover, and saw "bloodied people on the ground".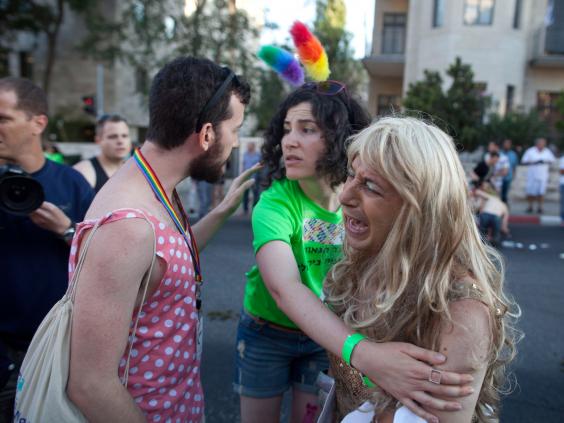 Prime Minister Benjamin Netanyahu condemned the stabbings as "a despicable hate crime" and said Israel would prosecute those responsible.
"Freedom of individual choice is a basic value in Israel," he added.
Additional reporting by Reuters
Reuse content