New pictures of Mohammed Emwazi, nicknamed Jihadi John, have been released by Isis.
The pictures appeared in the militant group's magazine, Al-Nabaa, according to activist organisation Raqqa Is Being Slaughtered Silently.
The images show Emwazi with a full beard and bandana. He wears battle dress and is equipped with a Kalashnikov rifle.   
New photos for #JihadiJohn Released by #ISIS on their Magazine AL-Nabaa #Syria #ISIS #ISIL pic.twitter.com/QzXRlmYKV0

— الرقة تذبح بصمت (@Raqqa_SL) January 26, 2016
In the background in both pictures, military style trucks and vehicles can be seen on a dusty background.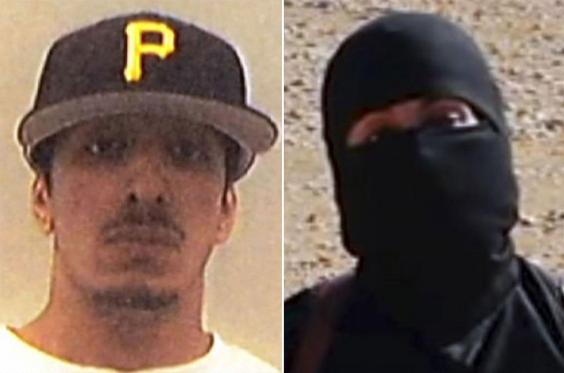 Emwazi featured in a number of gruesome Isis propaganda videos, and was thought to be involved in the on-camera murders of journalists James Foley, Steven Sotloff, and aid workers David Haines, Alan Henning and Abdul Rahman Kassig.
In addition, Japanese nationals Haruna Yukawa and Kenji Goto and a number of Syrian soldiers are thought to be victims of Emwazi.
The US government reported that he was killed by a drone strike in November 2015.
Reuse content