A deadly wave of attacks has left at least 50 dead and hundreds wounded in the Afghan capital of Kabul, dashing hopes that the Taliban insurgency has been weakened in the country.
Three attacks on Friday included the detonation of a truck bomb in a heavily populated area of the Afghan capital, a suicide attack on a Kabul police academy and an attack at a base used by US special forces.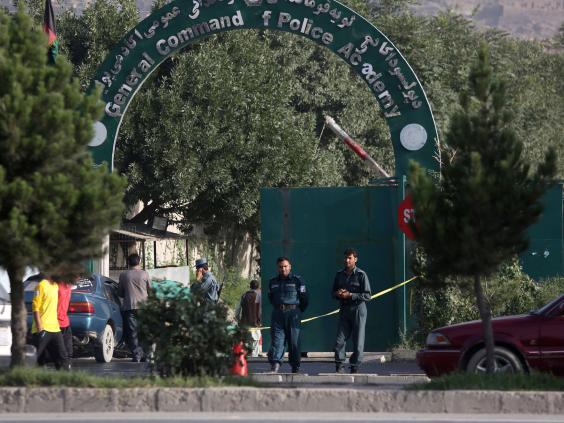 The hidden truck bomb which exploded in the early hours of Friday morning near an army base killed 15 civilians.
At least 26 people were killed and over 28 injured in the suicide attack at the police academy, according to Afghan officials.
While nine casualties were reported at the US base, Camp Integrity, including one international service member and eight Afghan contractors Nato-led coalition forces confirmed. 
The Taliban has only claimed responsibility for the suicide bombing of the police academy.
"The bomber was wearing a police uniform and detonated his explosives among students who had just returned from a break," a police official said regarding the police academy bombing.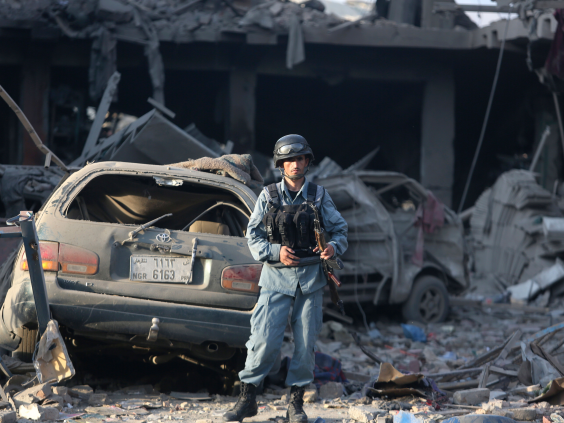 The attacks are some of the most serious to occur in last few months and are the first in the capital since the Taliban announced the death of its leader Mullah Omar last week.
President Ashraf Ghani has suggested that the group wants to divert attention away from its leadership disputes following the death, according to the BBC.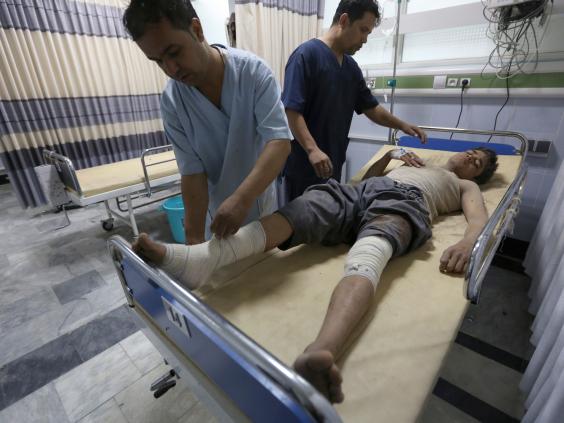 Last week the Taliban released footage showing members of the group pledging allegiance to Mullah Akhtar Mansour.
Mansour, who had previously been seen as open to peace talks, has now pledged to continue the insurgency that has killed and wounded thousands this year.
The attacks have been claimed to represent another setback to a peace process between the Taliban and the government, which held its first meeting in July but was suspended last week.
Thomas Ruttig of the Afghanistan Analysts Network said: "The hope of some people was that the death of Mullah Omar would put the Taliban in disarray and possibly weaken them, I think that was a little over optimistic."
It still remains unclear whether the attacks indicate Taliban unity or disunity.
Additional reporting by Reuters
Reuse content