The Yemeni prime minister has escaped unharmed after a hotel used by senior memebrs of the government was hit in a rocket attack.
Three explosions hit Yemen's southern port city of Aden, local officials said, but the PM, Khaled Bahah, escaped unharmed.
The explosions also targeted troops from the United Arab Emirates, which is part of a Saudi-led coalition battling Yemen's Shiite rebels.
Details were sketchy and there was no immediate claim of responsibility for the attacks.
"There is an ongoing investigation by the Arab coalition over the injuries that happened because of the strikes," the United Arab Emirates state-run WAM news agency reported, without elaborating.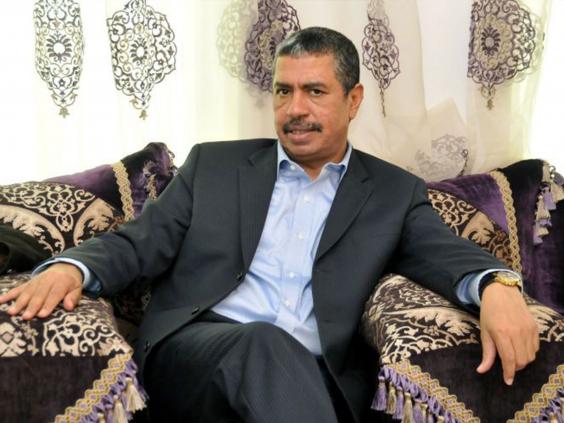 The security officials, who work for Yemen's internationally recognised government, said one explosion rocked the Palace Hotel, where the prime minister and officials reside, while the other two hit the residence and headquarters of troops from the United Arab Emirates.
Witnesses said the hotel was on fire and that ambulances were at the scene. 
Yemen has been embroiled in fighting that pits the Shiite rebels known as Houthis and forces loyal to a former president against the Saudi-backed and internationally recognised government as well as southern separatists, local militias and Sunni extremists. The Saudi-led coalition has been carrying out air strikes against the rebels and their allies since March.
The assault comes after a missile attack on an ammunition depot at the Emirati forward operating base at Saffer in Marib province on September 4 killed 52 Emirati troops, as well as at least 10 soldiers from Saudi Arabia and five from Bahrain. It was the heaviest military loss for the Emirates since its founding in 1971.
Reuse content