Barack Obama has offered his "deepest condolences" to the medical staff and civilians killed in a US airstrike on a hospital in Afghanistan, as the charity that runs the hospital labelled the attack a "violation of international law".
The US air force hit a hospital run by medical charity Médecins Sans Frontières (MSF) in the city of Kunduz in what is claims was an effort to eject Taliban insurgents. 
More than 100 patients and 80 staff members were in the clinic at the time of the strikes, which continued for 30 minutes despite the charity informing American forces of their location.
Twelve staff members and ten patients, including three children, were killed and 40 people were injured when the hospital was engulfed in flames in the early hours of Friday morning.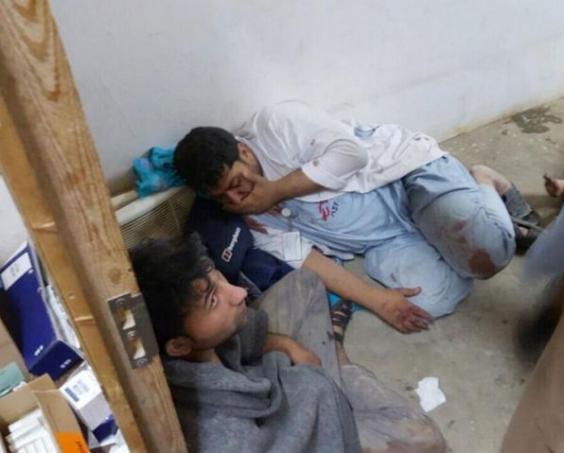 MSF, also known by its English name, Doctors Without Borders, said they had pulled out of the city entirely in the wake of the attack. 
A spokeswoman said: "All critical patients have been referred to other health facilities and no MSF staff are working in our hospital."
It comes as Kunduz is in the grip of a severe humanitarian crisis as shops shut due to fighting and roads have become impassable due to mines planted by insurgents. 
Michelle and I offer our thoughts and prayers to all of the civilians affected by this incident, their families, and loves ones
The Taliban briefly gained control of the city last week before being pushed back by government forces.
Saad Mukhar, the Kunduz provincial public health director, estimated that more than 70 people have been killed and more than 500 wounded in the city since the fighting began. 
He said: "I'm afraid that if this situation continues, we will not be able to help our patients because right now we are facing a serious, drastic shortage of medicine".
In a statement, Mr Obama said he would expect a full account of the events leading up to the strikes and would for wait for the results before making a judgment.
 "On behalf of the American people, I extend my deepest condolences to the medical professionals and other civilians killed and injured in the tragic incident at a Doctors Without Borders hospital in Kunduz.
"Michelle and I offer our thoughts and prayers to all of the civilians affected by this incident, their families, and loves ones".
He also confirmed that US forces would continue to work closely with the Afghan government and support them as they attempt to push out Islamist insurgents. 
US Secretary of Defence, Ash Carter, said American soldiers were "operating nearby" and promised that "a full investigation into the tragic incident is underway in coordination with the Afghan government."
It comes as the US has attracted international criticism for the strike.
Meinie Nicolai, MSF's president, said: "This attack is abhorrent and a grave violation of international humanitarian law. We demand total transparency from coalition forces. We cannot accept that this horrific loss of life will simply be dismissed as 'collateral damage'."
UN Secretary-General Ban Ki-Moon "strongly condemned" the attack and said hospital and medical personnel are "explicitly protected" under international humanitarian law.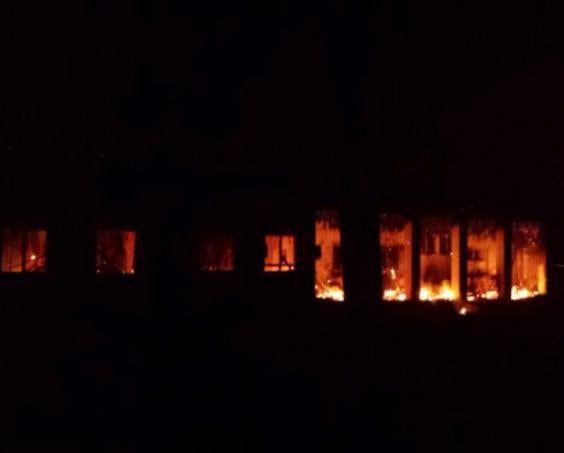 Heman Nagarathnam, a MSF doctor who was based at the Kunduz hospital said the planes circled repeatedly overhead during the attack.
Quoted in a statement released by the charity, he said: "There was a pause, and then more bombs hit. This happened again and again.
"When I made it out from the office, the main hospital building was engulfed in flames.
"Those people that could, had moved quickly to the building's two bunkers to seek safety. But patients who were unable to escape burned to death as they lay in their beds."
Additional reporting by AP
Reuse content