Peter Kassig first visited the Middle East as a foot soldier in a war few understood, and fewer wanted. He returned as a medical worker, with another mission: to help.
The 26-year-old who appeared at the end of a video released by the self-proclaimed Islamic State group (Isis) on Friday night was an infantryman in the US Army who served with the 75th Ranger Regiment for a little under a year. He was deployed to Iraq for three months in 2007, part of George Bush's "surge", before being honourably discharged on medical grounds.
Six years later he was again in the Middle East; this time because he had founded a NGO that provided aid in Lebanon for refugees fleeing the civil war in Syria.
On 1 October 2013, he was captured by militants while travelling, reportedly in an ambulance, in eastern Syria. "The way I saw it, I didn't have a choice. This is what I was put here to do," he said of his new life as an aid worker.
His NGO, Special Emergency Response and Assistance (Sera), is now based in Gaziantep, Turkey, and supplies blankets, stoves and fuel to Syrian refugees whose numbers have soared as Isis's advance through Iraq and Syria gathered pace.
In captivity, he converted to Islam and adopted the name Abdul Rahman, by which his parents Ed, an Indianapolis school teacher, and Paula, a nurse, referred to him. 
Yesterday, Mr and Mrs Kassig, who have set up a dedicated Twitter account to monitor and respond to news about their son, posted their own film on YouTube, describing his humanitarian work in Turkey and Syria. "At an early age our son was inspired by his grandfather to do humanitarian work," Mr Kassig said. "He grew to love and admire the Syrian people and felt at home there."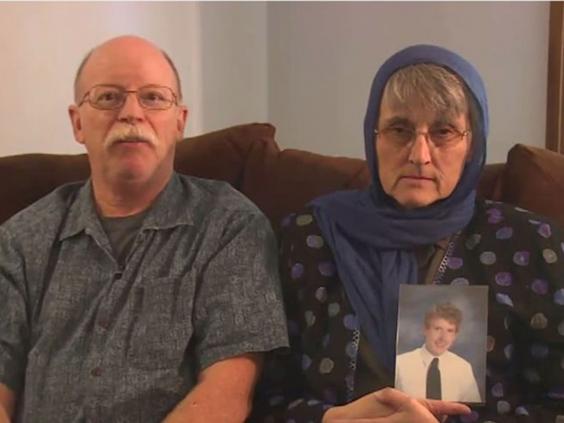 He added: "Our son's journey culminated in him embracing Islam. Sadly, he was taken captive and is not free to continue his life's work serving the people of the region. We have no more control over the US government than you have over the breaking dawn. We implore his captors to show mercy and use their power to let our son go."
Speaking slowly, and directly addressing her son, Mrs Kassig said: "Please know we are all praying for you and your safe return. Our hearts ache for you to be granted your freedom. We implore those who are holding you to show mercy and use their power to let you go."
The US National Security Council has confirmed that their son  is being held by the militants who have so far issued four "messages to America", in which four hostages have been murdered. Many more – the UN last week estimated almost 9,500 have been killed by IS in the nine months to September – have died, less publicly.
Isis has murdered the US journalists James Foley and Steven Sotloff, the British aid worker David Haines and, on Friday, the volunteer Alan Henning.
"We will continue to use every tool at our disposal – military, diplomatic, law enforcement and intelligence – to try to bring Peter home to his family," said Caitlin Hayden, the National Security Council spokeswoman, on Friday night.
A year before his capture, Mr Kassig spoke to CNN. He said: "I am not a doctor. I am not a nurse. But I am a guy who can clean up bandages, help clean up patients, swap out bandages, help run IVs, make people's quality of life a little bit better. This is something for me that has meaning, that has purpose."
Mr Kassig said he had been drawn back to the Middle East by a desire to learn more about the impact of the second war in Iraq. "I hoped to gain insight into potential paths forward with regards to developing a new and improved relationships between my generation in both the Arab world and in the West," he said.
On a fundraising website, he described Sera as "an organisation which is designed to be a front-line, grassroots NGO that works directly with the population it serves".
He wrote that he felt the "most effective way to bring assistance was through a close connection to those who were in desperate need, by meeting them where they were... It's about showing people that we care, that someone is looking out for those who might be overlooked, or who have slipped through the cracks in the system for whatever reason".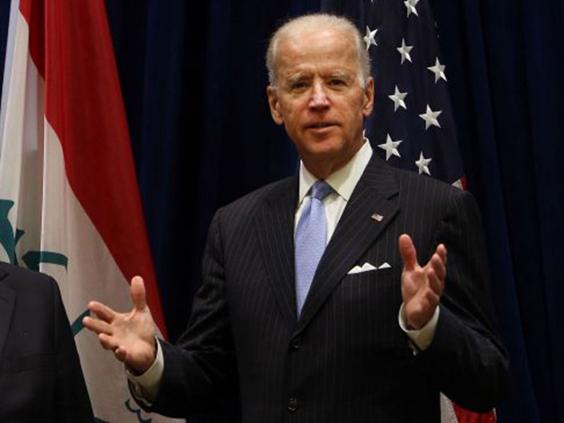 Isis is reported to be holding another American, a woman who travelled to Syria on a humanitarian mission. The woman's family and the FBI have asked the news media not to identify her for fear of putting her at greater risk. Meanwhile the FBI has said it thinks it has identified the man who is responsible for the beheadings of the hostages.
Washington expanded its air strikes on Isis forces from Iraq into Syria in recent weeks, with Isis reported to be weakened in some areas. In a statement on Friday, the White House said: "Standing together with a broad coalition of allies and partners, we will continue taking decisive action to degrade and ultimately destroy [Isis]."
Relations with one of those allies appeared strained yesterday, as the Turkish President Recep Tayyip Erdogan demanded an apology from US Vice-President Joe Biden, who suggested that the Turkish leader had admitted mistakes in having allowed foreign militants to cross the border into Syria.
Speaking at the Harvard Kennedy School on Thursday, Mr Biden said: "[Erdogan] said: 'You were right. We let too many people through.' Now they're trying to seal their border."
Mr Erdogan responded yesterday by saying: "I have never said to him that we had made a mistake, never. If he did say this at Harvard then he has to apologise to us."
Taliban backs Isis
The Pakistani Taliban yesterday declared allegiance to Islamic State (Isis) and ordered militants across the region to help the jihadist group in its campaign to set up a global Islamic caliphate. Isis has been making inroads into South Asia, which is traditionally dominated by Taliban insurgencies against the Pakistan and Afghan governments.
Recently, Isis activists have been spotted distributing leaflets in Peshawar. In a message to mark the Eid al-Adha festival, the Pakistani Taliban said it fully supported Isis. "We are with you in your happiness and your sorrow," spokesman Shahidullah Shahid said.
Reuters
Reuse content