Russia will build up to eight new nuclear reactors in Iran as part of a contract intended to cement the two nations' alliance.
The deal to construct two initially, possibly followed by another six, came with less than two weeks to go until the deadline for Tehran to sign an agreement on its nuclear power with the UK and five other nations.
Russia is hoping for a relaxation in Western sanctions against Iran after the deal and is moving to strengthen economic ties.
Nuclear officials from the two countries signed a contract for two reactors at Iran's first Russian-built nuclear plant in Bushehr.
Sergei Kiriyenko, the head of Russia's Rosatom state corporation, called it "a turning point in the development of relations between our countries," according to Russian news reports.
He and Iran's nuclear chief, Ali Akbar Salehim, also signed a protocol envisaging the possible construction of two more reactors in Bushehr and another four elsewhere.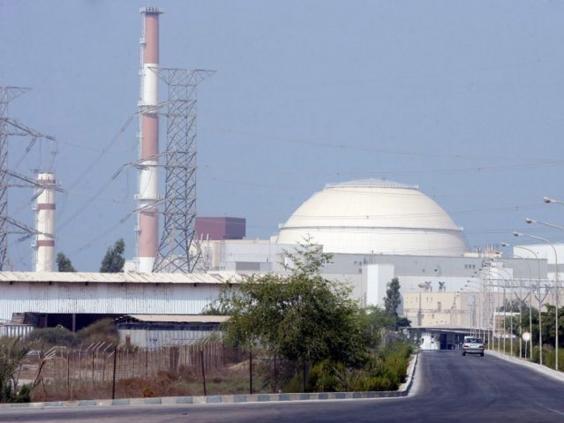 A spokesperson for Rosatom said that the construction of the new reactors will be monitored by the International Atomic Energy Agency.
As with Bushehr's first reactor, which became operational last year, Russia will supply uranium fuel and then take it back for reprocessing - a provision intended to prevent concerns over Iran possibly using the spent fuel to build atomic weapons.
The Iranian Government has until 24 November to sign a pact negotiated by Britain, the US, Russia, China, France and Germany to ease international fears about Iran's nuclear capability.
In exchange for Western economic sanctions being relaxed, Iran would commit to limiting its uranium enrichment to a level that could not be used in nuclear weapons, as well as allowing its nuclear facilities to be monitored and decreasing the use of centrifuges.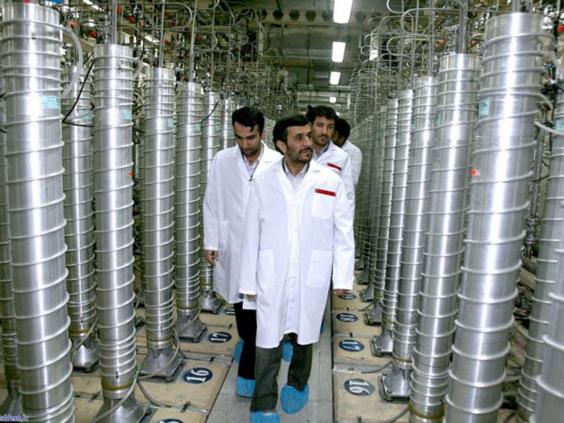 Tehran has repeatedly dismissed suspicions that it has been working covertly to develop nuclear weapons, insisting that its activities are aimed to meet peaceful energy demands and medical needs.
Russia's deal came as a Nobel Peace laureate called on the UN to approve a resolution criticising Iran's human rights abuses.
Shirin Ebadi said the situation had not improved, despite President Hassan Rouhani's promises of change, and remains as bad as under the more hard-line Mahmoud Ahmadinejad.
The President is limited by resistance from Islamist fundamentalists in the Government, she told the Associated Press, saying Iran's internationally condemned executions had increased to an average of three a day.
"Many journalists, many well-known feminists, many students and many members of civil society are in prison now," Ms Ebadi said.
Her drafted UN General Assembly resolution expresses deep concern at the "serious ongoing and recurring human rights violations" in Iran and criticises "the alarming high frequency" of the death penalty, including against under-18s.
Ms Ebadi, who won the Nobel Peace Prize in 2003 for her pro-democracy campaigning, left Iran just before the disputed 2009 presidential election and she believes she would be arrested on her return.
Additional reporting by agencies