Russian state media has reported Russia's air strikes in Syrian territory in typical fashion.
The state television group Channel One reportedly ran almost uninterrupted coverage of the air strikes last night, continuing in greater detail on Thursday.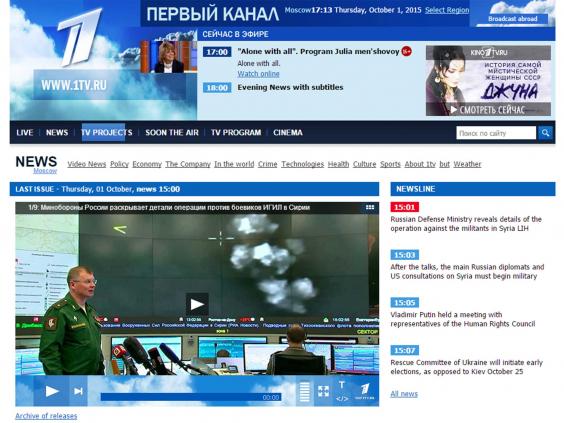 In the latest piece on their website, Channel One reported the military had "tried to be as open as possible".
US officials may disagree. American authorities claimed they had just an hour to scramble their military jets out of Syria airspace prior to the first Russian strike.
Russia Today published a report documenting the "information warfare" from the Western press. The piece alleged social media was "flooded with 'evidence' of civilian casualties" that were "readily repeated by the Western mainstream media."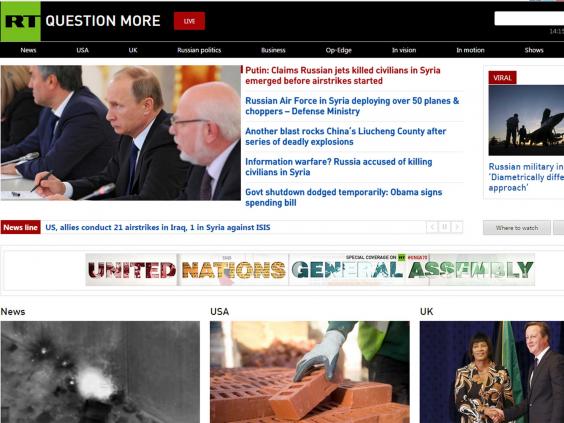 Vladimir Putin also weighed in on the claims, branding news of civilian deaths "information attacks".
Sputnik, a state owned and run news channel,  also reported on the "distorted and false information" with a Kremlin spokesperson telling citizens to be "very, very careful" about what information they believed.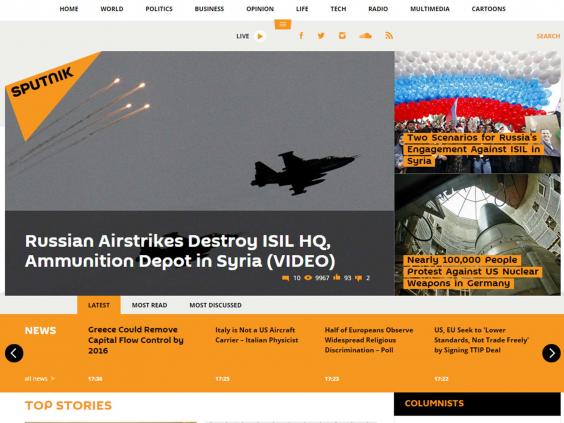 "Don't become a victim of perverse information," Dmitry Peskov told reporters.
RT was also running a piece in which an Orthodox priest said his church was behind the strikes. "Russia's role has always been in protecting peace and justice for all," Vsevolod Chaplin told reporters.
Meanwhile, the Moscow Times appeared initially to have bypassed the air strikes.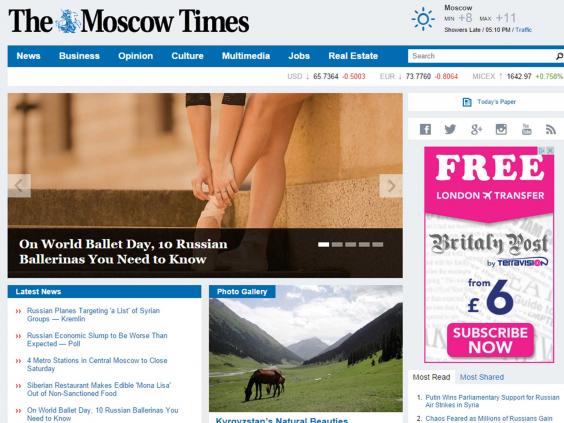 In the run-up to the strikes, the Daily Beast noted in addition to the movement of military support by the Russian state, top state news correspondents have also shifted from Ukraine to the Middle East.
The Russian Embassy to the UK appears to also be joining the "information war," tweeting back at British Foreign Secretary Philip Hammond earlier on Thursday. 
.@PHammondMP Russian actions in Syria are legitimate by intl law, unlike those of others.We're acting on Govt request pic.twitter.com/bAeAWHup5r

— Russian Embassy, UK (@RussianEmbassy) October 1, 2015
The deluge of reporting may be needed. When polled by independent organisation Levada centre, almost 70 per cent of Russians said they were against military aid to Bashar al-Assad.
Reuse content