Saudi-led air forces are believed to have attacked the Yemeni capital Sanaa before launching strikes against a convoy of Shia Houthi armoured vehicles and tanks today.
The group of trucks were travelling towards Aden, the city where Yemen's exiled President Abd-Rabbu Mansour Hadi had resided since last month after he fled the capital. He was whisked away to the Saudi Arabian capital Riyadh on Thursday.
"There were planes strikes all through the night and stopped at dawn," said a resident in Sanaa, adding that explosions were heard in an area west of the capital were a government national guard base was located.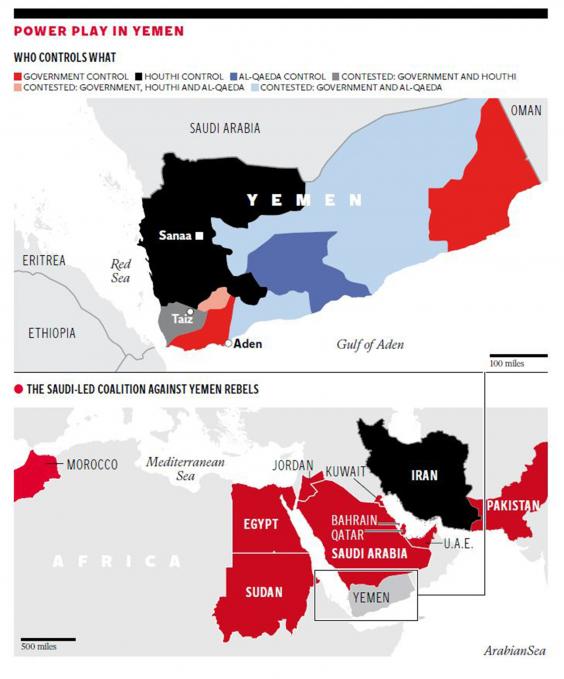 There was no detail on whether the planes belonged to the Saudi-led coalition which had begun to launch attacks on Thursday against the Houthi rebels – a group believed to be backed by Iran who are in favour of former President Ali Abdullah Saleh – with support from the US.
At least 54 people have died and 187 were wounded in Aden, President Hadi's home city, while it is being taken over by the Houthis. The total numbers of fatalities and casualties nationwide have not yet been confirmed.
BREAKING: At least 54 people dead and 187 wounded in armed clashes in #Yemen's Aden

; Al Arabiya English (@AlArabiya_Eng) March 28, 2015
President Barack Obama spoke with Saudi King Salman yesterday and reaffirmed his support for the military action taken in Yemen, which is the poorest country in the Middle East, the White House said in a statement.
Morocco will back the 10-nation coalition to defend the legitimacy of the president in Yemen by providing political and military support, the Foreign Ministry said on Thursday in a statement.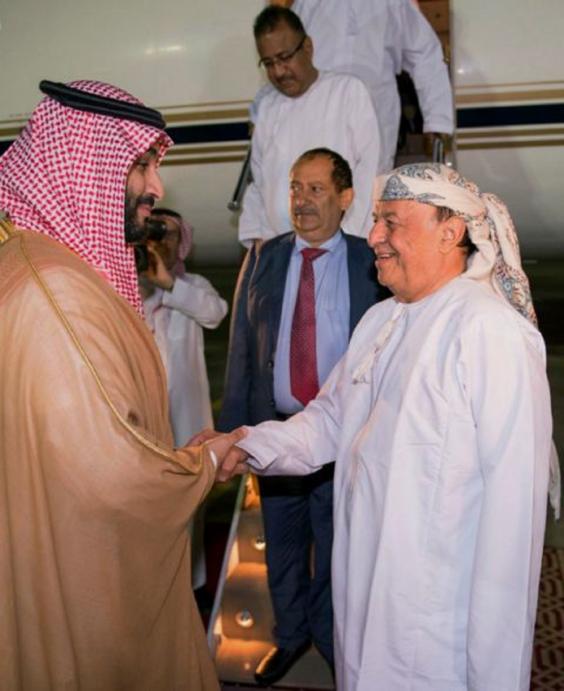 The Houthi militia have fought for dissolution of parliament since they descended from their stronghold mountainous areas in the north of Yemen from September.
The military trucks driven from the coastal town of Shoqra – which has been taken over by the Houthis – were heading towards Aden yesterday from 60 miles (100 km) away in the east in a bid to topple Western- and Saudi-allied President Hadi.
Residents said war planes from the Saudi-led coalition struck the convoy early this morning on the al-Mukalla-Aden road, hitting a number of vehicles.
There was no immediate comment from the Houthis on the strike and no details on any casualties were available.
Dozens of foreign diplomats were also removed by the Saudi Royal Navy from Aden today to be taken to the Red Sea port of Jeddah.
Reuse content