The Swedish government this week decided to scrap an arms deal with Saudi Arabia, effectively bringing to an end a decade-old defence agreement with the kingdom. The move followed complaints made by the Swedish Foreign Minister Margot Wallstrom that she was blocked by the Saudis from speaking about democracy and women's rights at a gathering of the Arab League in Cairo.
Tensions between Stockholm and Riyadh have grown so acute that Saudi Arabia recalled its ambassador to Sweden on Wednesday. The Swedish foreign ministry had published Wallstrom's planned remarks in Cairo, which made no specific reference to Saudi Arabia but did urge reform on issues of women's rights. Nevertheless, the Saudi foreign ministry deemed the statement "offensive" and "blatant interference in its internal affairs," according to the BBC.
Saudi Arabia bought some $39 million in Swedish military equipment last year alone. The kingdom recently became the world's biggest arms importer; it's Sweden's third-largest non-Western customer for weapons.
Women in Politics 2014: Females in Parliaments across the world
Women in Politics 2014: Females in Parliaments across the world
1/9 4th: Sweden

Swedish European Affairs Minister Birgitta Ohlsson pictured at the EU headquarters in Brussels. After Nicaragua, Sweden has the highest number of women in cabinet, with 56.5 per cent of Swedish ministers being female. 157 of the 349 seats in the single parliamentary house are held by women.

JOHN THYS/AFP/Getty Images

2/9 Afghanistan: 41st

Leading Afghan women's rights champion, author, lawmaker and former presidential hopeful Fawzia Koofi talks during an interview with AFP in Kabul. Not well known for its women's rights record, Afghanistan beats the UK. Of the 249 seats in the Afghan lower house, 69 are held by women. 28 of its the 102 seats in its upper chamber are taken by women.

JOHANNES EISELE/AFP/GettyImages

3/9 64th: UK

Home Secretary Theresa May leaves Downing Street in London, England. 147 out of 650 seats in the House of Commons are held by women, compared to 182 of 778 in the House of Lords.

Oli Scarff/Getty Images

4/9 1st: Rwanda

Rwanda Minister of Agriculture and Animal Resources Dr Agnes Kalibata, speaks at the African green Revolution Forum. 39 per cent of ministers in Rwanda are women, holding 51 out of 80 seats in the lower house. 10 of the 26 seats in the upper house are taken by women.

ISSOUF SANOGO/AFP/Getty Images

5/9 China: 61st

Chinese Vice Premier Liu Yandong pictured at the People-to-People Exchange at Diaoyutai State Guest House in Beijing, China. Outdoing the UK by three places, women hold 699 seats in the country's 2987-member-strong single house.

Feng Li/Getty Images

6/9 US: 83rd

Republican Senator Susan Collins speaks onstage at the FORTUNE Most Powerful Women Summit in Washington, DC. Hold its ranking joint with San Marino, only 79 of the 432 lower house members are women. 20 members of the 100-strong upper house are women.

Paul Morigi/Getty Images for FORTUNE

7/9 France: 47th

French minister Aurelie Filippetti attends the Opening ceremony and the 'Grace of Monaco' Premiere during the 67th Annual Cannes Film Festival. Sharing its ranking with El Salvador, 151 members of the 577-member-strong lower house are women. Meanwhile, female members hold 78 of the 347 seats of the upper house.

Pascal Le Segretain/Getty Images

8/9 Italy: 31st

Italy's Integration Minister Cecile Kyenge poses as she arrives for a lunch at the French embassy in Rome. 198 women of a possible 630 seats in the lower house are filled by women. 92 women hold seats in the 317-member-strong upper house.

GABRIEL BOUYS/AFP/Getty Images

9/9 South Sudan: 45th

South Sudan's Water Minister Jemma Nunu Kumba at the 10-nation Nile River forum in the Sudanese capital Khartoum. The world's newest country has 88 women in its lower house of 332 members. Of 50 seats in its upper house, women hold 5.

EBRAHIM HAMID/AFP/Getty Images
That Sweden's centre-left government has chosen to risk that sort of investment — and the ire of prominent business leaders at home — marks an important moment. For decades, Saudi Arabia's vast energy reserves and strategic position in the Middle East have led Western countries to politely skirt around the issue of the kingdom's draconian religious laws and woeful human rights record.
"This shows a break in the 50-year view in the West of 'We can't touch Saudi Arabia,'" said Ali al-Ahmed, director of the Washington-based Institute of Gulf Affairs, which is often critical of internal Saudi policies.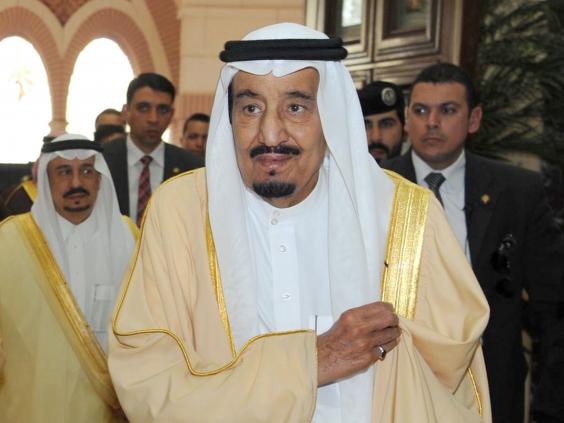 The double-standard in Western attitudes toward Saudi Arabia has looked particularly glaring in the past year. After the Islamic State began decapitating American hostages in its custody, Saudi Arabia — a key ally in the US-led coalition against the jihadists — carried out beheadings of inmates on death row.
American politicians routinely hurl invective against Iran, accusing the Islamic Republic of fomenting terrorism abroad and maintaining a tyranny at home. But Saudi Arabia has an even less democratic system than that in Tehran, and  as the chief incubator of orthodox Salafism, has played its own unique role in the rise of fundamentalist terror groups around the Middle East and South Asia.
Sweden's Wallstrom, meanwhile, has emerged as an outspoken figure, not averse to taking moral stands. The Saudis apparently were concerned about her remarks because last year, Sweden became one the most high-profile European countries to officially recognize Palestine as an independent state. Wallstrom said at the time that the move was intended to "support those who believe in negotiations and not violence," but it was widely interpreted as a rebuke to the right-wing government of Israeli Prime Minister Benjamin Netanyahu.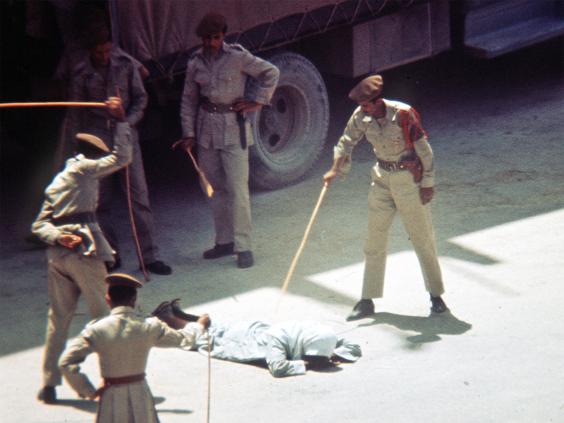 It also showed up a host of Arab states, some of whom have long postured as champions of the Palestinian cause  but have done little to improve their plight.
"Saudi Arabia and other countries start losing their edge as the main political voices on behalf of the Palestinians," said al-Ahmed. "A country like Sweden can now come in and say, 'Hey, Riyadh, what have you done for the Palestinians lately?' "
Sweden's decision came after months of "nail-biting," reports Bloomberg's Leonid Bershidsky. But it's likely just the start of a larger European conversation regarding the ethics of dealing with Saudi Arabia.
(C) Washington Post