At least 45 people are dead after a suicide bomber attacked a volleyball match in Afghanistan on Sunday.
Officials said the bomber was on foot and mingling with the crowd at the tournament in eastern Afghanistan when the attack happened.
Mokhis Afghan, a spokesperson for the governor of Paktika province, said the attack happened during an inter-district volleyball tournament.
The tournament, held in the Yahyajhail district on Sunday afternoon, had drawn large crowds to the area and at least 50 are understood to have been wounded.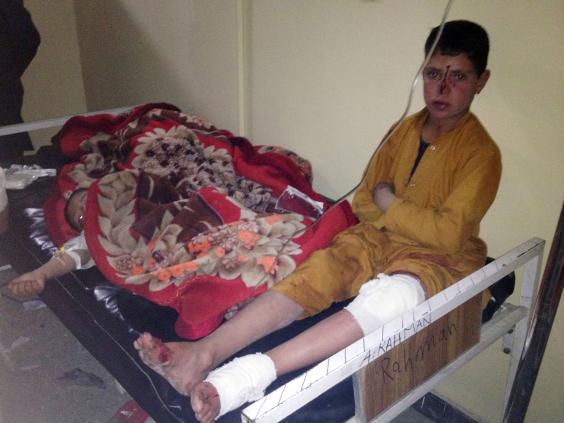 "There were too many people gathered in one place to watch the game. Dozens of others are wounded and we have reports that many of them are in a critical condition," Mr Afghan said.
"We need urgent help from the central government because we might need to transfer wounded people to Kabul for treatment," he added.
The majority of the casualties are civilians. No one has immediately claimed responsibility.
The Taliban insurgency and other jihadist militants have unleashed waves of suicide attacks and assassinations in Afghanistan this year, as foreign forces continue to withdraw after 13 years of war.
Paktika was the site of one of this year's deadliest attacks on civilians in July, when 89 people died when a bomb exploded in a crowded market.
Additional reporting by agencies
Reuse content