This depressing map shows where 1.187 million internally displaced peoples (IDPs) in Syria fled from and to in the first half of 2015.
The map, compiled by humanitarianresponse.info based on United Nations figures, shows that 358,666 new IDPs were recorded in Idlib province, in the north-west, and 222,481 were recorded in al-Hasakah in the far north-east, between January and July.
Idlib, a stronghold of an alliance of jihadist and Islamist called the Army of Conquest, has come under heavy bombing from government war-planes in recent days.
The city of Al-Hasakah and its surrounding governerate are largely controlled by Kurdish and Christian forces, though around a third of the territory is Isis extremists.
The city has come under siege from Isis in recent months amid fierce fighting.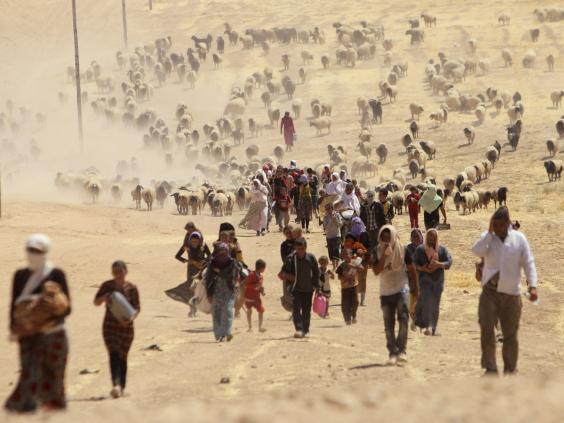 Al-Raqqah, capital of the self-proclaimed Islamic State caliphate recorded 155,075 new IDPs while Deiz-ez Zoor, one of the few eastern outposts of the regime and also the scene of heavy fighting, received 75,000 people from the west, whose destination is unknown.
The United Nations Office for Co-ordination of Humanitarian Affairs (OCHA) estimates that 7.6 million people have displaced by the Syrian conflict since 2011, and 12.2 million people, including 5.6 million children, are in need of humanitarian assistance inside the country.
Reuse content