Rebel groups fighting Syrian government forces have launched a large assault on Aleppo, hoping to deal a fatal blow to Bashar al-Assad's grip on the key battleground.
The attack – the largest rebel offensive on Aleppo for three years – was met with air strikes and shelling of rebel positions by forces loyal to the administration. A government spokesman said the attack had been repelled, but reports suggested that fighting was still taking place yesterday afternoon and that civilians were among the casualties.
The city, about 75 miles from the Turkish border, is of vital strategic importance to the Assad regime. It acts as a gateway to the north of the country where government troops are fighting Isis.
Yesterday's assault was launched by other Islamist insurgent groups which have strong support in the area. A coalition known as Ansar al-Sharia, which includes the al-Qaeda affiliate in Syria, Jabhat al-Nusra, issued a statement saying that it intends "to liberate the city of Aleppo and its countryside and to endeavour with the other factions to develop a joint charter to govern Aleppo after liberation according to Islamic rules".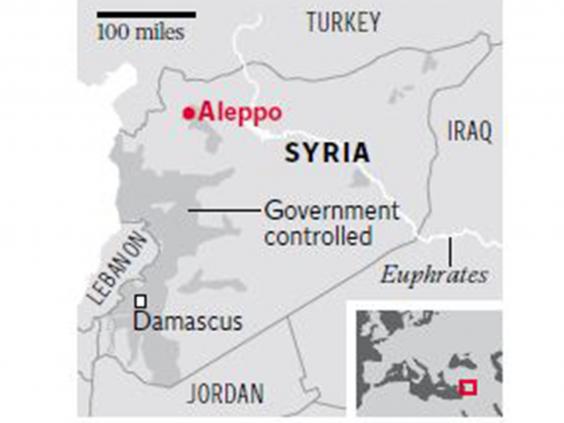 The group does not include Isis, which many jihadists consider to be too violent and extreme, particularly in its treatment of other Muslims.
News of the assault came as the UN's World Food Programme said that it was cutting the assistance it provides to thousands of displaced Syrian. The agency said that it will stop providing food coupons to Syrians in Jordan because of funding shortfalls.
"Just when we thought things couldn't get any worse, we are forced yet again to make yet more cuts. We are extremely concerned about the impact these cuts will have," said the WFP's Muhannad Hadi.
Reuse content