The world was a "safer place" because the threat of an Iranian nuclear weapon had been reduced, it has been claimed. The United Nations' nuclear watchdog have confirmed that Iran has curtailed its nuclear programme as agreed with world powers, allowing the lifting of crippling trade sanctions on the Islamic republic.
World powers lifted the ban after the International Atomic Energy Authority confirmed that Iran had met its obligations. The historic deal with Tehran, first struck last July and verified late on 16 January, follows years of deadly confrontation as Iran's critics accused it of trying to build nuclear weapons, a  claim that Iran has always denied.
The US Secretary of State, John Kerry, said that "Iran has carried out all measures required under the [July deal] to enable Implementation Day [of the deal] to occur". He said the announcement marked the moment that the nuclear accord transcended from "ambitious promise to direct action".
Jubilant crowds greeted the announcement in Tehran. Iran's President Hassan Rouhani congratulated the Iranian nation after implementation of the nuclear deal between Tehran and the six major powers which was aimed at curbing Iran's nuclear programme in return for sanctions being lifted.
"Thank God for this blessing and bow to the greatness of the patient nation of Iran. Congrats on this glorious victory," Rouhani tweeted. The IAEA's director general, Yukiya Amano, said it was "an important day for the international community".
World news in pictures
World news in pictures
1/30 23 September 2016

Campaigners pose on a 'United To Stop Trump' cardboard wall in front of the Brandenburg Gate to urge Americans living abroad to register and vote in Berlin, Germany

REUTERS

2/30 23 September 2016

A man rests on his cart after unloading plastic jugs near a shop at a main market in Colombo, Sri Lanka

REUTERS

3/30 23 September 2016

Staff inspect the presentation before the Swiss Cheese Awards competition in Le Sentier, Switzerland. One hundred and fourty-two experts have to choose the best out of 777 cheeses from 353 producers competing in 28 categories

REUTERS

4/30 23 September 2016

Israeli settler bride Yael Levi (C) is surrounded by friends and relatives during her wedding ceremony at the plaza outside the Cave of the Patriarchs also known as the Ibrahimi Mosque, which is a holy shrine for Jews and Muslims, in the heart of the divided city of Hebron in the southern West Bank

AFP/Getty Images

5/30 22 September 2016

A South Korean army special forces soldier breaks bottles with his hand during the Naktong River Battle re-enactment in Waegwan, South Korea. South Korean Defense Ministry reenacted one of the important battles as part of commemoration events for the 66th anniversary of the Korean War

AP

6/30 22 September 2016

Women wait on a street in Pyongyang, North Korea

AFP/Getty Images

7/30 22 September 2016

A general view shows buildings destroyed during Saudi-led air strikes in the rebel-held Yemeni port city of Hodeida the previous day. Saudi-led coalition air strikes have killed 20 civilians in a rebel-held port city in Yemen, a government official said in a rare admission of a possible "error" by the alliance. The strikes came as Riyadh faces mounting international scrutiny over civilian casualties in its 18-month campaign against rebels in Yemen

AFP/Getty Images

8/30 22 September 2016

An Indian woman carries her belongings as she wades through flood waters following heavy rain in the low-lying area of Quthbullapur on the outskirts of Hyderabad. Rains that have caused heavy flooding around Hyderabad are expected to continue in the coming days, Indian meteorological officials said

AFP/Getty Images

9/30 21 September 2016

A protester, center, is taken into custody by Charlotte-Mecklenburg police officers in Charlotte. Authorities in Charlotte tried to quell public anger after a police officer shot a black man, but a dusk prayer vigil turned into a second night of violence, with police firing tear gas at angry protesters and a man being critically wounded by gunfire. North Carolina's governor declared a state of emergency in the city

AP

10/30 21 September 2016

A view of Sainte Marie neighborhood while a lightning strikes in the sea during an evening thunderstorm in the Haitian Capital, Port-au-Prince

AFP/Getty Images

11/30 21 September 2016

A student from the University of the Witwatersrand (Wits) is detained by South African police forces following clashes during a protest against the university fee increase in Johannesburg, South Africa

AFP/Getty Images

12/30 21 September 2016

A villager mourns outside his house after a landslide in Garut. The death toll from a series of landslides and flash floods in Indonesia climbed to 19, including several children found by rescuers scouring for survivors

AFP/Getty Images

13/30 21 September 2016

Somali women shout slogans during a demonstration against the maritime border dispute with Kenya on the rights for exploration and collecting revenue from oil discoveries in Mogadishu, Somalia

REUTERS

14/30 21 September 2016

A man carries an injured girl after airstrikes on the rebel held al-Qaterji neighbourhood of Aleppo, Syria

REUTERS

15/30 20 September 2016

A protester stands with his left arm extended and fist clenched in front of a line of police officers in Charlotte. Authorities used tear gas to disperse protesters in an overnight demonstration that broke out after Keith Lamont Scott was fatally shot by an officer at an apartment complex

AP

16/30 20 September 2016

An Israeli soldier kicks a Palestinian man as troops try to arrest him in the flashpoint city of Hebron, in the Israeli occupied West Bank. The man was named by family members, who witnessed his arrest, as Mohammed al-Kawasmi, 30, whom they said suffers from psychological troubles

AFP/Getty Images

17/30 20 September 2016

View of ash spewed by the Turrialba volcano in Cartago, 35 Km east of San Jose. The Costa Rican authorities suspended operations at the country's main airport after the nearby Turrialba volcano erupted, sending a thick ash cloud into the sky

AFP/Getty Images

18/30 20 September 2016

Models parade on a catwalk in Yellow River Stone Forest for iconic French fashion designer Pierre Cardin in Baiyin, Gansu province, Northeastern China. 120 outfits were presented for the 2017 Spring-Summer new collection 38 years after he first launched a collection in China

AFP/Getty Images

19/30 20 September 2016

Aid is seen strewn across the floor in the town of Orum al-Kubra on the western outskirts of the northern Syrian city of Aleppo, the morning after a convoy delivering aid was hit by a deadly air strike. The UN said at least 18 trucks in the 31-vehicle convoy were destroyed en route to deliver humanitarian assistance to the hard-to-reach town

Getty

20/30 20 September 2016

Pedestrians holding umbrellas struggle against strong wind and heavy rains caused by Typhoon Malakas in Nagoya, central Japan

REUTERS

21/30 20 September 2016

Birds sit in their cages during a bird-singing contest in Thailand's southern province of Narathiwat. Over one thousand birds from Thailand, Malaysia and Singapore take part in the annual contest

AFP/Getty Images

22/30 20 September 2016

A man takes out a quail from a net after catching it on a beach in Khan Younis, in the southern Gaza Strip

REUTERS

23/30 19 September 2016

A veterinary from Saving the Survivors and RHINO911 crew treat a Rhino that was wounded during dehorning by poachers during an operation of RHINO911 Non Governmental Organisation at the Pilanesberg National Park in the North West province, South Africa

AFP/Getty Images

24/30 19 September 2016

People onboard fishing boats heading out to sea in order to catch crabs, in Xianrendao in China's northeastern Liaoning province

AFP/Getty Images

25/30 19 September 2016

Women and children queue to enter one of the Unicef nutrition clinics in Muna informal settlement, which now houses more than 16,000 IDPs (internaly displaced people) in the outskirts of Maiduguri the capital of Borno State, northeastern Nigeria. Aid agencies have long warned about the risk of food shortages in northeast Nigeria because of the conflict, which has killed at least 20,000 since 2009 and left more than 2.6 million homeless

AFP/Getty Images

26/30 19 September 2016

A Yemeni artist sprays graffiti on a wall in the capital Sanaa criticising the limitations on the freedom of press in Yemen

AFP/Getty Images

27/30 19 September 2016

People run away from waves as they watch tidal bore in Hangzhou, Zhejiang Province, China

REUTERS

28/30 19 September 2016

Demonstrators gather in front of a burning car during an opposition rally in Kinshasa. Police fired tear gas at scores of opposition supporters rallying in Kinshasa to demand that DR Congo's long-serving President Joseph Kabila step down this year. Kabila, who has ruled DR Congo since 2001, is banned under the constitution from running again -- but he has given no sign of intending to give up his job in December

AFP/Getty Images

29/30 18 September 2016

New York Mayor Bill de Blasio (R) and New York Governor Andrew Cuomo (C) stand in front of a mangled dumpster while touring the site of an explosion that occurred the night before in the Chelsea neighborhood of New York City. An explosion in a construction dumpster that injured 29 people is being labeled an "intentional act". A second device, a pressure cooker, was found four blocks away that an early investigation found was likely also a bomb

Getty Images North America

30/30 18 September 2016

Participants hold a rainbow flag during an annual LGBT (Lesbian, Gay, Bisexual and Transgender) pride parade in Belgrade, Serbia

REUTERS
The Foreign Secretary, Philip Hammond, said the findings of the IAEA inspectors had confounded sceptics who said that Iran would never give up on its nuclear programme. He urged British firms to take advantage of the new opportunities that would open as Iran was brought in from the cold.
"The nuclear deal with Iran, in which Britain played a major role, makes the Middle East and the wider world a safer place. Years of patient and persistent diplomacy, and difficult technical work, have borne fruit as we now implement the deal," he said.
"There were many sceptics who said Iran would never deliver on its side of the bargain, but the independent International Atomic Energy Agency has said it has.
"Tonnes of uranium have been shipped out of Iran, thousands of centrifuges have been taken out of use and the core has been removed from the Arak reactor. Iran's nuclear programme has been substantially rolled back, in return for the lifting of sanctions and the economic benefits that will bring.
"The UK has played a central role, and I hope British businesses seize the opportunities available to them through the phased lifting of sanctions on Iran. The future is as important as the landmark we've reached today."
Lifting the international sanctions on Iran will unfreeze billions of dollars of assets and allow Iranian oil to be sold internationally. 
In a further sign of the thawing of relations, the US and Iran announced they had completed a separate prisoner swap. Mr Kerry said the prisoner deal had "significantly picked up as a result of breakthroughs in the nuclear deal". As part of the deal, Iran released four jailed US nationals, including the Washington Post correspondent Jason Rezaian, in exchange for seven Iranians imprisoned or charged in the US.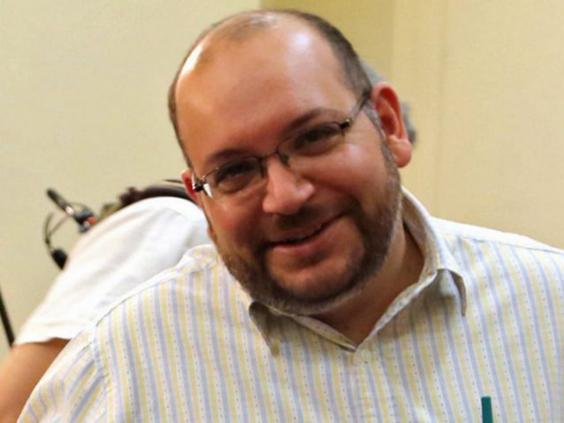 US officials declined to confirm the release of the four US prisoners until the plane taking them to Switzerland and then on to Germany, for medical checks at a US military base, had left. Iran's state news agency named the other three Americans as Saeed Abedini, 35, a Christian pastor arrested in 2012 for organising home churches, Amir Hekmati, 32, a former US Marine, arrested in 2011 on spying charges while visiting his grandmother, and Nosratollah Khosavi-Roodsari. The detention of Mr Khosavi-Roodsari had not been previously revealed.
US officials said a fifth American detained in Iran, a student, has been released in an unrelated move. The student, identified as Matthew Trevithnick, was already on his way home.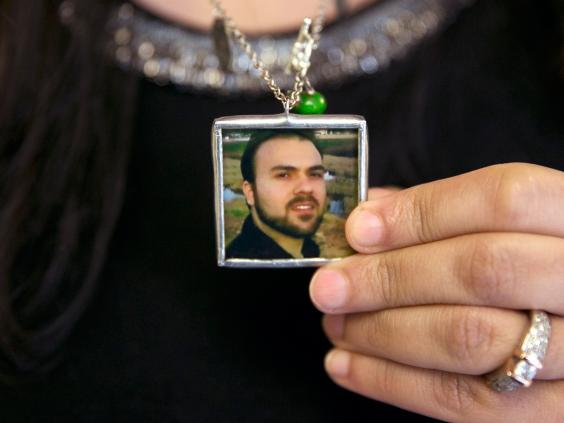 Seven named Iranians were being released by the US, state media in Iran said. US lawyer Joel Androphy, who acts for three of those to be released, said the Iranian embassy informed him that his three clients, who have been charged with breaking sanctions but who have not yet been put on trial, have been issued a pardon by President Obama. 
It has been reported that the seven Iranians were among 19 for whom Tehran had originally requested pardons. The deal also included US agreement not to seek the extradition of 14 Iranians accused of being involved in trafficking arms to Iran, the news agency reported.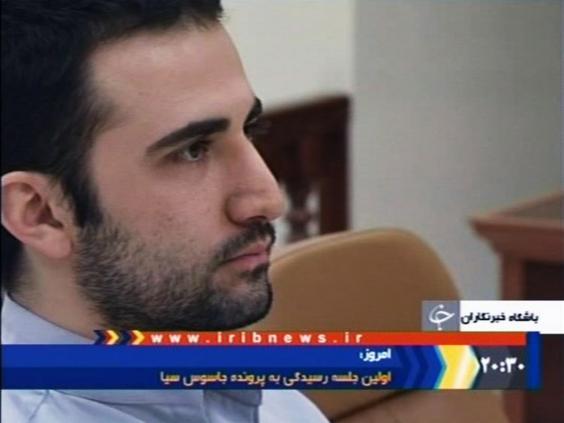 US officials insisted that none of those released had been convicted of terrorism or violent offences. 
John Kerry flew from London to Vienna, where he went straight into a meeting with Iran's foreign minister, Mohammad Javad Zarif. "With the release of the IAEA chief's report, the nuclear deal will be implemented," Mr Zarif was quoted as saying by Iranian state media. He hailed the move as bringing about a "good day for the Iranian people".
Ahead of the announcement, Iranian media reported that executives from two of the world's largest oil companies, Shell and Total, had arrived in Tehran for talks with state firms. Shell later denied that representatives had been sent.
Under the nuclear deal, Iran will forgo enriching uranium, which experts feared could then be used to make a nuclear weapon. Once sanctions are lifted, Iran plans to swiftly increase its oil exports. Iran's expected return to a glutted oil market is one reason that prices plunged to below $30 a barrel last week for the first time in more than a decade.
Tehran says it could boost exports by 500,000 barrels a day within weeks and 500,000 more within a year, in a world already producing 1.5 million barrels a day more than it uses. The US administration said the deal offered the best possible prospect of ensuring that Iran would not develop a nuclear weapon.
Reuse content