The world was a "safer place" because the threat of an Iranian nuclear weapon had been reduced, it has been claimed. The United Nations' nuclear watchdog have confirmed that Iran has curtailed its nuclear programme as agreed with world powers, allowing the lifting of crippling trade sanctions on the Islamic republic.
World powers lifted the ban after the International Atomic Energy Authority confirmed that Iran had met its obligations. The historic deal with Tehran, first struck last July and verified late on 16 January, follows years of deadly confrontation as Iran's critics accused it of trying to build nuclear weapons, a  claim that Iran has always denied.
The US Secretary of State, John Kerry, said that "Iran has carried out all measures required under the [July deal] to enable Implementation Day [of the deal] to occur". He said the announcement marked the moment that the nuclear accord transcended from "ambitious promise to direct action".
Jubilant crowds greeted the announcement in Tehran. Iran's President Hassan Rouhani congratulated the Iranian nation after implementation of the nuclear deal between Tehran and the six major powers which was aimed at curbing Iran's nuclear programme in return for sanctions being lifted.
"Thank God for this blessing and bow to the greatness of the patient nation of Iran. Congrats on this glorious victory," Rouhani tweeted. The IAEA's director general, Yukiya Amano, said it was "an important day for the international community".
World news in pictures
World news in pictures
1/30 17 August 2016

Indonesian students play traditional drums called "Dol" from Bengkulu province as they participate in the Indonesian Independence day ceremony in Jakarta

AFP/Getty Images

2/30 17 August 2016

A woman attempts to cover a tear gas canister fired by police at a crowd in Srinagar protesting against the recent killings in Kashmir

REUTERS

3/30 17 August 2016

Participants struggle to reach the prizes on the top of greasy slippery poles in Jakarta, as part of Indonesia's celebrations to mark its 71st independent day anniversary

AFP/Getty Images

4/30 16 August 2016

An air tanker drops fire retardant on the Blue Cut wildfire in Lytle Creek, California. The fire is currently 9,000 plus acres, with 700 personnel on scene. Fifty-seven engines, 8 crews, 8 air tankers, 2 Very Large Air Tankers (VLATS), with additional firefighters and equipment on order

AFP/Getty Images

5/30 16 August 2016

Free Syrian army fighters stand atop of a hill as the moon is seen in the background in the south of Nawa city, in Deraa Governorate, Syria

REUTERS

6/30 16 August 2016

A Palestinian youth is being evacuated after he was wounded during clashes with Israeli soldiers conducting searches in the Palestinian al-Fawwar refugee camp, south of the West Bank city of Hebron

AFP/Getty Images

7/30 16 August 2016

AFP/Getty Images

8/30 16 August 2016

Mine workers sing as they wait for the commemoration to get under way near Marikana in Rustenburg, South Africa. On 16 August 2012 police shot and killed 34 Lonmin striking miners, apparently while trying to disperse them and end their strike. Ten people, including two police officers and two Lonmin security guards, were killed in the preceding week

AP

9/30 16 August 2016

People look at a crater caused by a Saudi-led coalition air strike at the yard of a hospital operated by Medecins Sans Frontieres in the Abs district of Hajja province, Yemen

REUTERS

10/30 15 August 2016

People cool off at a swimming pool in Daying county, China

REUTERS

11/30 15 August 2016

Turkish soldiers from a military guard of honor carry coffins during a mass burial ceremony for Turkish Cypriots who went missing in 1974 and whose remains have been found by the Committee on missing people in Cyprus (CMP), at a cemetery in the village of Tashkent (Vouno) in the self-declared Turkish Republic of Northern Cyprus. More than 30 Turkish Cypriots, who had disappeared in Tochni near the coastal southern city of Limassol in August 1974 and were found in 2014 in a mass grave in the village, were buried during the ceremony

AFP/Getty Images

12/30 15 August 2016

Indian paramilitary soldiers hug each other as they react to the news of killing of two suspected rebels in a gun-battle in the Nowhatta neighborhood of Srinagar, Indian controlled Kashmir. Suspected separatist rebels and government troops were engaged in two gun battles in Indian-controlled Kashmir despite a complete security lockdown in the disputed region as India celebrated its independence from British rule

AP

13/30 14 August 2016

A spectator poses ahead of the Women's Marathon during the athletics event at the Rio 2016 Olympic Games at Sambodromo in Rio de Janeiro

AFP/Getty Images

14/30 14 August 2016

Family members of Sylville Smith gather where he was shot and killed by police in Milwaukee. Police say a black man whose killing touched off arson and rock-throwing, was shot by a black officer after turning toward him with a gun in his hand

AP

15/30 14 August 2016

Men carry a dog, wearing a costume and seated on a stool, as a form of respect as they believe that dogs found water for their ancestors, during a local festival for the Miao ethnic minority in Jianhe county, Guizhou Province, China

REUTERS

16/30 14 August 2016

A truck burns in the town of Lower Lake, California. A wildfire destroyed at least four homes and forced thousands of people in two Northern California towns to flee as flames jumped a road and moved into populated areas

AP

17/30 14 August 2016

Kurdish Peshmerga forces fire a rocket toward Islamic State militants on the southeast of Mosul , Iraq

REUTERS

18/30 14 August 2016

An armed boy walks as he attends a gathering held by tribesmen loyal to the Houthi movement to show support to a political council formed by the movement and the General People's Congress party to unilaterally rule Yemen by both groups in Sanaa

REUTERS

19/30 13 August 2016

A jockey takes part in a traditional cattle race or "Pacu Jawi", to mark the end of the rice harvest in Tanah Datar, West Sumatra, Indonesia

REUTERS

20/30 13 August 2016

Rescue workers carry a survivor on a stretcher, after he was extracted from a collapsed wall in an informal settler house, just beside the city jail building in Manila

AFP/Getty Images

21/30 13 August 2016

Revellers take part in the Monsoon Holi Madrid festival in Madrid, Spain

REUTERS

22/30 13 August 2016

Revellers chat on Havana's Malecon seafront before performing at a carnival parade, Cuba

REUTERS

23/30 13 August 2016

A man fights against the active front of a forest fire near Arouca, Portugal

REUTERS

24/30 12 August 2016

A meteor streaks past stars in the night sky above medieval tombstones in Radmilje near Stolac, south of Sarajevo, Bosnia and Herzegovina

REUTERS

25/30 12 August 2016

An injured man receives first aid after two bombs exploded in the Thai seaside resort of Hua Hin

Reuters

26/30 12 August 2016

Children try to push an injured and weak dolphin back into the water after it washed ashore during bad weather and high tide on a beach in Cilacap, Central Java, Indonesia

REUTERS

27/30 12 August 2016

A man collects coconuts and other items thrown as offerings by worshippers in the Sabarmati river, a day after the "Dashama" festival in Ahmedabad, India

REUTERS

28/30 11 August 2016

An injured riot policeman is helped by comrades during clashes with independent miners against Bolivia's President Evo Morales' government policies, in Mantecani near La Paz, Bolivia

REUTERS

29/30 11 August 2016

A team equipped with anti mosquito spray packs walks through the Koumassi district of Abidjan during an operation aimed at preventing the spread of the zika virus in Côte d'Ivoire

AFP/Getty Images

30/30 11 August 2016

An Indian policeman uses a slingshot during clashes with demonstrators following a protest in Srinagar against the recent killings in Kashmir

REUTERS
The Foreign Secretary, Philip Hammond, said the findings of the IAEA inspectors had confounded sceptics who said that Iran would never give up on its nuclear programme. He urged British firms to take advantage of the new opportunities that would open as Iran was brought in from the cold.
"The nuclear deal with Iran, in which Britain played a major role, makes the Middle East and the wider world a safer place. Years of patient and persistent diplomacy, and difficult technical work, have borne fruit as we now implement the deal," he said.
"There were many sceptics who said Iran would never deliver on its side of the bargain, but the independent International Atomic Energy Agency has said it has.
"Tonnes of uranium have been shipped out of Iran, thousands of centrifuges have been taken out of use and the core has been removed from the Arak reactor. Iran's nuclear programme has been substantially rolled back, in return for the lifting of sanctions and the economic benefits that will bring.
"The UK has played a central role, and I hope British businesses seize the opportunities available to them through the phased lifting of sanctions on Iran. The future is as important as the landmark we've reached today."
Lifting the international sanctions on Iran will unfreeze billions of dollars of assets and allow Iranian oil to be sold internationally. 
In a further sign of the thawing of relations, the US and Iran announced they had completed a separate prisoner swap. Mr Kerry said the prisoner deal had "significantly picked up as a result of breakthroughs in the nuclear deal". As part of the deal, Iran released four jailed US nationals, including the Washington Post correspondent Jason Rezaian, in exchange for seven Iranians imprisoned or charged in the US.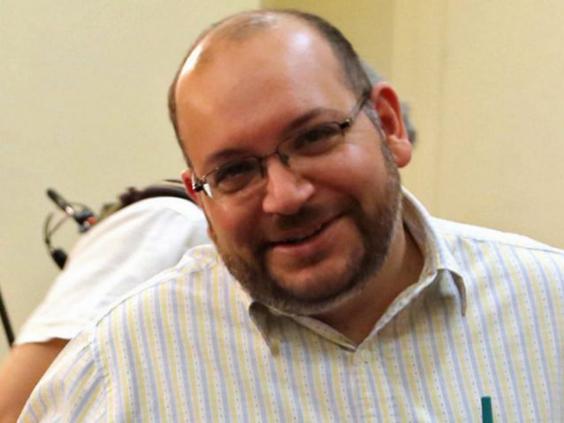 US officials declined to confirm the release of the four US prisoners until the plane taking them to Switzerland and then on to Germany, for medical checks at a US military base, had left. Iran's state news agency named the other three Americans as Saeed Abedini, 35, a Christian pastor arrested in 2012 for organising home churches, Amir Hekmati, 32, a former US Marine, arrested in 2011 on spying charges while visiting his grandmother, and Nosratollah Khosavi-Roodsari. The detention of Mr Khosavi-Roodsari had not been previously revealed.
US officials said a fifth American detained in Iran, a student, has been released in an unrelated move. The student, identified as Matthew Trevithnick, was already on his way home.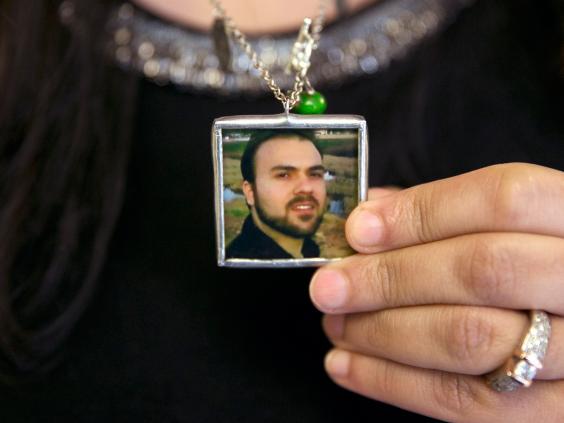 Seven named Iranians were being released by the US, state media in Iran said. US lawyer Joel Androphy, who acts for three of those to be released, said the Iranian embassy informed him that his three clients, who have been charged with breaking sanctions but who have not yet been put on trial, have been issued a pardon by President Obama. 
It has been reported that the seven Iranians were among 19 for whom Tehran had originally requested pardons. The deal also included US agreement not to seek the extradition of 14 Iranians accused of being involved in trafficking arms to Iran, the news agency reported.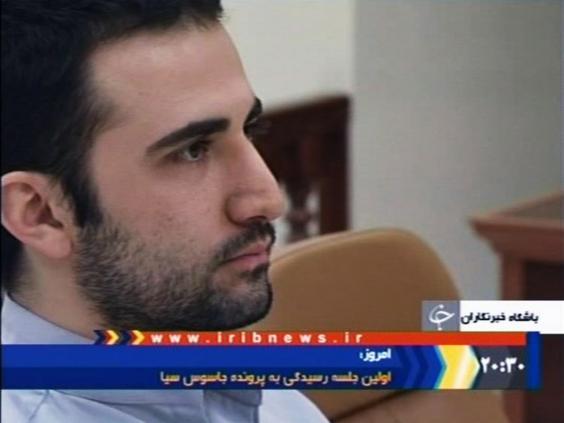 US officials insisted that none of those released had been convicted of terrorism or violent offences. 
John Kerry flew from London to Vienna, where he went straight into a meeting with Iran's foreign minister, Mohammad Javad Zarif. "With the release of the IAEA chief's report, the nuclear deal will be implemented," Mr Zarif was quoted as saying by Iranian state media. He hailed the move as bringing about a "good day for the Iranian people".
Ahead of the announcement, Iranian media reported that executives from two of the world's largest oil companies, Shell and Total, had arrived in Tehran for talks with state firms. Shell later denied that representatives had been sent.
Under the nuclear deal, Iran will forgo enriching uranium, which experts feared could then be used to make a nuclear weapon. Once sanctions are lifted, Iran plans to swiftly increase its oil exports. Iran's expected return to a glutted oil market is one reason that prices plunged to below $30 a barrel last week for the first time in more than a decade.
Tehran says it could boost exports by 500,000 barrels a day within weeks and 500,000 more within a year, in a world already producing 1.5 million barrels a day more than it uses. The US administration said the deal offered the best possible prospect of ensuring that Iran would not develop a nuclear weapon.
Reuse content