Amateur footage captures the panic and chaos inside Mecca's Grand Mosque as a huge crane collapses on worshippers.
At least 107 people were killed and 238 injured as the construction crane toppled onto Islam's holiest site during prayers on Friday evening.
The moment the crane was blown over in a storm and crashes through the roof is shown in a video, apparently filmed by worshippers inside.
The footage starts with the cameraman filming a tower as the storm rages.
SCROLL DOWN FOR VIDEO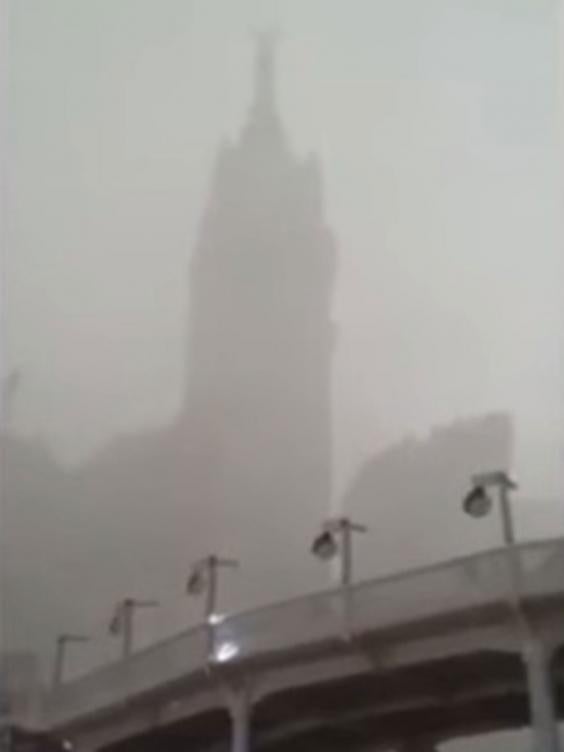 A crash sudden resounds around the centre and the scene turns to chaos.
The camera shakes wildly as people run for cover.
The sound of metal reverberating mixes with screams and shouts.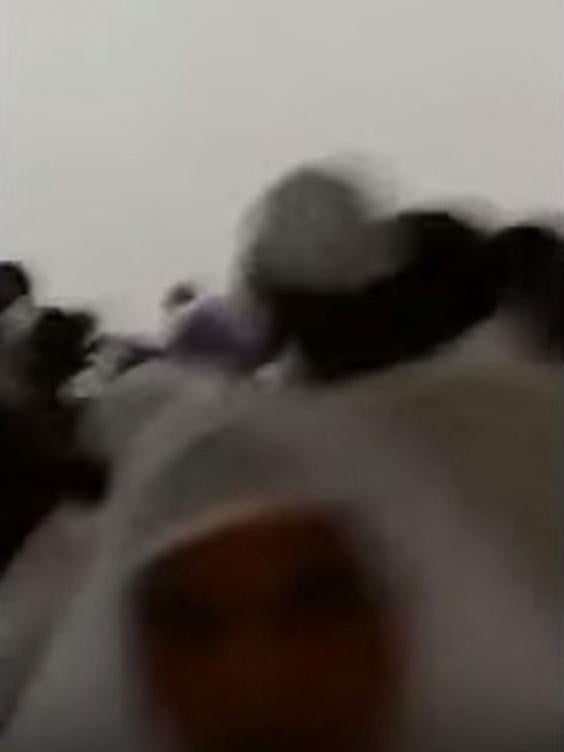 Barefoot worshippers in traditional robes look nervous as the disaster strikes.
A violent rainstorm and strong winds brought down the crane as constructions workers were trying to make the huge complex safer for the millions of visiting Hajj pilgrims expected in the coming weeks.
Tons of rubble and debris rained down scores of people gathering in the mosque for 6.30pm prayers when a section of the crane crashed through the roof.
Reuse content