Tehran's mayor has replaced advertisements on hundreds of billboards across the city with images of famous artwork by international and Iranian artists.
The 10-day, city-wide exhibition, entitled 'An Art Gallery the Size of the City', is due to come to an end on Friday and appears to have provoked a mixed reaction from Iranians, some of whom have criticised the images for being of low quality.
The Associated Press quoted Reza Simorgh, an art critic writing for the sq72.com news website, as saying the images on the billboards could distract drivers.
"It's impossible to learn about sophisticated artwork while driving," he said.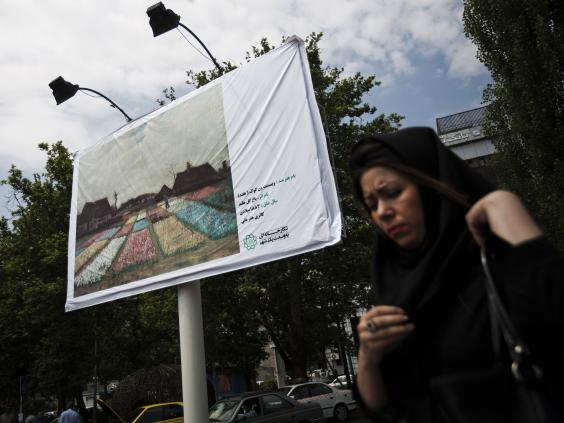 Others have welcomed the exhibition. Iranian actor Behzad Farahani told art website Banifilm.ir that he had seen "at least 20 good artworks ... thanks to the billboards," and pop singer Ali Ashabi said he hoped the idea would be emulated in other cities to "improve people's culture."
Among the international works on display are images of Monet's Rouen Cathedral, Rembrandt's Landscape with a Stone Bridge, and Flowering Plants in Autumn, an 18th century work attributed to the Japanese painter Ogata Korin.
A billboard in Tehran's Arjantin Square displays a copy of Still Life by Iranian painter Bahman Mohasses, and a copy of the 19th century Indian Fisherman by German Albert Bierstadt has been posted just a few blocks from the office of Supreme Leader Ayatollah Ali Khamenei.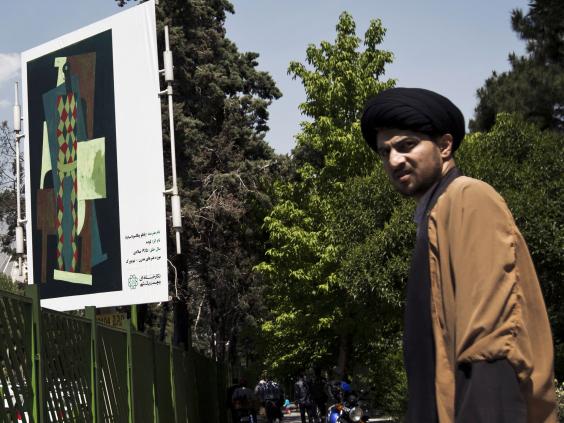 The project is a the brainchild of Mohammad Bagher Qalibaf, Tehran's mayor and a former Revolutionary Guard commander who has twice run for president with the support of political conservatives. He stood for election in 2005 and again in 2013, when he came second to Hassan Rouhani, the current president.
In 2003, as national police chief, Qalibaf played a major role in repressing student demonstrations at Tehran university.
But as mayor Qalibaf has developed a reputation as an effective city governor who gets things done, expanding Tehran's infrastructure and promoting a number of 'quality-of-life' projects.