Iranian President Hassan Rouhani launched plans to electrify a railway line in front of a poster showing an electric train suspiciously similar to Transport for London's Crossrail train.
Used in the ceremony to launch work on electrifiying the 926km Tehran to Mashhad railway line, the image of a train - featuring what appears to be the bar and circle TfL logo on its side - can be seen superimposed beneath a minaret and mosque.
To help compare and contrast, the below image shows the prototype Bombadier train in TfL livery from a Crossrail press release dating back to November 2014.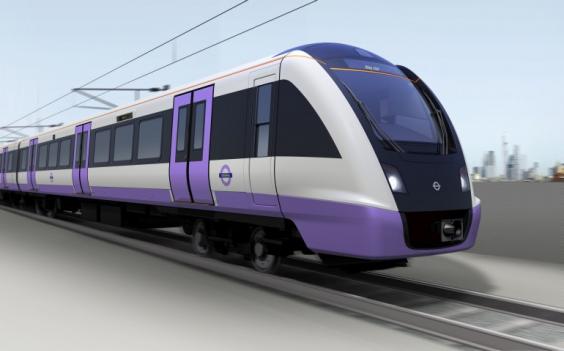 This policy of modernising Iran's transport network will cost £1.17 billion with 85 per cent of the cost being financed by loans from China.
The aim is to connect all major Iranian ports with neighbouring countries including Iraq and Azerbaijan.
Speaking at the event in Mashhad on 6 February, Dr Rouhani said: "We should connect all of the country's trains to the main ports and borders to increase communication with our neighbours.
"Today different countries, the private sector and Iranian nationals residing abroad are applying to start their activities in Iran and the country is on the path of more prosperity."
The Independent has contacted both the office of the President of Iran for comment. TfL declined to comment.
Reuse content